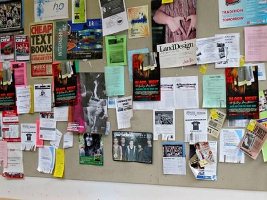 – Aside from Eric Nilla's shirts you should also buy Eric's Claws.
– Another Class A #50.
– There's a Class A here too.
– Without a figure count, this seems totally overpriced.
– Calling this a "Mixed Bag" seems like an understatement.
– A cut-card 4-pack for $0.99. Seems overpriced.
– 220 Flesh figures. Too bad it says, "UK Only."
– Great opening bid for 77 figures.
– It always bums me out to see rings in this kind of condition.
– This might be a case of over-selling a product. I'm pretty sure another black #153 could be cast by someone.
– $50 for 10 Flesh figures. They couldn't throw in free shipping?
– $30 for a Dark Blue #153 – or $30 for what is a bath toy in my house.
– Still a good price for 73 figures.
– Not bad for 61 figures either.
– Great price for 200 figures – if you ignore the shipping.
– $2.49 for a destroyed M.U.S.C.L.E. – sound good to you?
– 72 Figures.
– 78 Figures.
– 159 Figures.
– 275 Figures.
– This just seems dumb.
– When I read things like this, I have even less hope.
– If you use LinkedIn, then read this.
– If this works, then I'm going to buy 100 of them.
First, let me assure everyone – this will not become Cheeseburger-Cat-Of-The-Week. I had a friend send me this; we used to say it all the time.
Since I've had kids, it has taken on a new meaning. Sometimes I feel like, after my little ones have done something ridiculous, that when they answer, "I don't know why I did it?"
They really mean, "Fuck you – that's why!"

This week's video has nothing to do with what I saw this week. It has everything to do with what someone said to me, "I don't like NOFX."