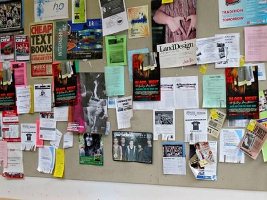 Only $19.95 for an empty broken 10-pack can?!?!?! Your 1% smarter eBay asshole of the week:
– noble_destro and his 10-pack can.
– I want this for my office.
– Is there a way to better control rabies? Because the outcome is kind of awesome (minus the death part).
– Adam Pratt will hopefully be doing some OMFG customs! Stay tuned!
– Six 4-packs. (I\'d rather have four 6-packs! *rimshot)
– Is it my screen or do those Flesh figures look dirty?
– Less than ideal feedback, but still a good lot.
– Is grouping the three 10-packs actually hurting this auction?
– At least match your socks for the picture.
– 180 Flesh figures with a low opening bid!
– 41 bootlegs? Or too much flash?
– Another MUSCLEMANIA 4-pack!
– Nice lot of 28-packs. I think they are original groupings too.
– Opening bid too high?
– Tobias Funke's Blue Man Group
– I like these figures, but not at that price. $10 – tops!
– "Look at my pretty picture!"
– "Screw doing that again."
– Test: Do you see a lot of 93 Flesh figures or a "Claw?"
– 53 Color figures.
– 91 Color figures, better deal than the 53.
– $120 Buy-It-Now? What would you make the BIN?
Is this too vain? I don't care. I've watched dozens of geek costumes and father/son costumes posted on the internet.
I was only looking to have a costume that would make the Hulk happy. It did.
He was happy at the fabric store. He was happy when I outlined him. He was happy when we had a costume that went together (it also went with his brother's Superman, but it didn't seem worth bringing up).
So this is a selfishly lame picture of the week – but it's MY picture of the week. I hope everyone else likes it too.
Speaking of children, I wanted to revisit the video from last week (Mother of All Hot Wheels Tracks). I had encouraged viewers of the video to donate – but, if you were like me, you were bummed out that you couldn't you PayPal (now you can!).
Apparently that was a fairly consistent concern. Gabe's dad responded by saying:
First, let me start by thanking you for your incredible interest in the Hot Wheels video and our foundation Hope for Gabe! It has been AWESOME! As Gabe's dad it is incredible to see so many folks willing to help a little boy in which they have never met!! You are being emailed back because you filled out a "Contact Us" form on our web site www.hopeforgabe.org. Many folks want to donate via Pay Pal and we are in the process of setting that up on our site. I hope it will be up and running by the end of the week. However, many folks do not want to donate online but would rather send a check. If that is the case, please mail checks made payable to Hope for Gabe to the following address:
Hope for Gabe Foundation
1036 Baldwin Lane
Birmingham, Alabama 35242
If you would like to send other donations (some folks wanted to donate items from their business for us to sell at auctions) please use the same address above.
Attached is our official 501(c)(3) letter of determination from the IRS. Also, below is the link to our web site where we sell items for our foundation (under the Gabe's Goodies tab). If you would like to meet Gabe and watch a short 3 min video about the disease, please either got to www.hopeforgabe.org, scroll down on the home page and watch the video or simply click here to view it on You Tube: http://www.youtube.com/watch?v=QQcdfAYcs0I.
Thanks for all your support and prayers! Without you we do not have HOPE!
Scott Griffin
President and proud Daddy to Gabe Griffin
And in an effort to lighten the mood, here's the video of the week:

I know it's not really new, but I needed something breezy to end this Epilogue. Feel free to send me something better!