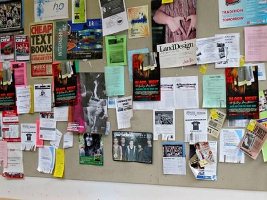 – Tyler's blog is mind blowing these days. NAMU NIKU!!!
– My friend Luke's work/art just keeps getting better.
– These would be awesome for a kid's birthday.
– If we already have this should Santa buy this?
– Again, I hate these kinds of auctions.
– $50 (what else can be said?)
– Lutteurs means…
– Just wait. Those "super babies" will become super men.
– Not bad – if $20 for a broken, empty one is a good price. (It isn't.)
– Don't love the price, but I do like the product.
– I wish these custom figures had been an auction. It would have been very fun to watch (and bid).
– Nope. No Satan Cross here. Move along.
– I know what I think. What do you think about their condition?
– Unsold. Do you agree?
– Why does this lot seem so weird?
– I hate when stuff like this turns up in my search. WHy does that guy's hand make it 2 million times grosser.
– Shipping seems high, but I can live with it for $0.99 for 85 Flesh figures.
– $0.01 for two 4-packs…I love you.
– Logic would suggest I hate you.
– Engineered to Destroy! (Mishka gets M.U.S.C.L.E.)
– Seemed like a good article for M.U.S.C.L.E. collectors – always talking about cameras!
– Great article – this is the level of quality I aspire to.
This week's picture is from Huffingtonpost.com, but it's courtesy of my wife. She sent me these pictures and it just cracked me up.
I take pride in good costume ideas, but dressing up your kid as the old guy (Carl) from Pixar's Up is genius. Plus the kid is just so damn cute. This is one of the best costumes I have ever seen.
Is there an old guy that a kid could dress up as and be half as cute?
Maybe if you had twins they could be Grumpy Old Men? Or Blue from Old School – dressed up as a wrestler?
Andy Rooney died this week. This seems like a fitting tribute – if, for no other reason, that I always thing of this when Andy Rooney comes up.
I'm also hoping that Andy Rooney's death will bring about the death of the new Beavis and Butt-head. You can't go home again.

PS – Does anyone know why I like Mishka's key ring and don't just think it's one thing glued to another?