– Episode 1 – The Phantom Menace comes out in 3D in 7 days. PLEASE watch this first.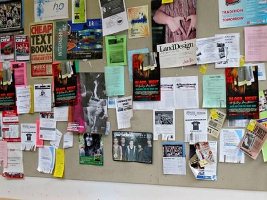 – Wow. $7.99 for a #155 figure. Does that make the seller Asshole of the Week by default?
– No, it's this guy.
– Nice warp on #131.
– Is the #250 damaged or a color error?
– As of posting, I can't belive people have been able to hold off. Will that feeling last?
– Third Satan Cross this week. Just sayin'.
– Not really M.U.S.C.L.E. – but close enough to be interesting and very cool.
– Ignore everything but the picture. This is a weird lot.
– Why are these on ThinkGeek? I go running in winter with them.
– I like this Keshi lot. But $30 shipping will probably keep the price down.
– "Bag Holds somewhere from 18-25 figures" Well how many is it? I've hated this seller since the BIN was $50.
– NOT A SEALED 10-PACK!!!
– Good size lot, $0.99 starting bid – but a lot of those shitty robot figures are filling it out.
– Everyone loves a Lutteur! Well, every M.U.S.C.L.E. bootleg collector does.
– How did this auction find a bidder?
– How did these sellers settle on these prices? $2.49, $3.99, $6.99, $7.99, and $8. They are the very definition of random.
– I dislike when lots like this turn up in my M.U.S.C.L.E. search. I dislike his shipping cost even more.
– Where would this have ended if it started at $0.01? I say $1.15.
– 104 figures + $10 starting bid = pretty good (but some figures seem a bit roughed up)
– Looked ok at first – but the close-up's seem pretty dirty.
– 42 figures starting at $0.29 per figure.
– Poopchute still has his dirty figures for sale.
– "Have been Cleaned but could require further cleaning depending on your preference." Thanks?
– For a second, my brain said, "Non-Poster Blue Robin Mask!!!"
– Awesome Boba Fett tank top for ladies! It's too bad that it will probably be worn by this Star Wars girl instead of this Star Wars girl.
– Eric Nilla and Namu Niku have a winner here. But I don't know how to order it?
– Just keep an eye on Tyler, he seems to have lots of cool stuff coming up!
– So does Muscle_Things!
– The worst auction price ever. I'm speechless.
Charts and graphs like this are always visually interesting to me. However, the statistician (or maybe the cynic) in me always starts asking questions. I question their validity. The chart shows various growths, but how does it compare to the growth other things? I could say "I have seen 100% increases in my savings since 2006."
So what? If I started at $1, then in 2012 it would be $64. That's good, but misleading. Hopefully these types of charts and graphs encourage dialogue – which ultimately helps to shift some paradigms. I also encourage you to read the entire report. I thought it was interesting, although perhaps a bit too optimistic and anecdotally driven.

It seems like LeBron James' dunk and Blake Griffin's dunk were boner inducing videos for everyone else this week. Who cares? Is there anything exciting about a dunk anymore? Maybe if you're 12? Or a total idiot. Slam dunks feel like home runs from a back-up catcher in the 32nd game of the 162 game season.
The other terrible video was the Matthew Broderick CRV commercial. I'm not calling it a Ferris Bueller commercial. If Honda is going to go down the nostalgia route, then go full-force! I want Ferris, not Matthew. I want shot for shot, not vague reminders. I want Cameron. I want Sloan. Seriously, how much could those two have bumped the budget? $50,000? $75,000? Hell, probably far less.
I guess I'll just have to wait for the Gary and Wyatt Cadillac commercial. Or Bender and Claire schilling for Helzberg Diamonds. Until then, this was my favorite video I saw this week: