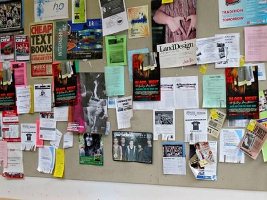 – $6.50 for a single Flesh figure. WHAT?!?!?!
– $7.50 for a single Dark Blue figure. Damn it. Now you have to be Asshole of the Week. I didn't want to do it, but you forced me.
– Episode 1 – The Phantom Menace comes out in 3D today. PLEASE watch this first.
– Even with a busted ring, a $0.99 is a great starting bid for 40 figures.
– Hopefully you saw this before it ended today (Friday).
– This is just a really nice mixed lot – with MUSCLEMANIA!
– $20 starting bid for 120 mixed figures – not bad.
– We bought this at full price. It's a steal at $11.
– I like the picture, but I would never spend $8 on these.
– 145 Flesh figures – $0.99 starting bid. Nice.
– This is an awesome game. Your kids will like it and you'll actually like playing it too!
– This one is good for littler kids.
– When I see this I think, "Kick ass vintage-style custom."
– And when I see this I think, "Much cheaper custom."
– The $184.99 is a lower price, but $0.80 per-figure its still a ripoff.
– Looks like some Toxic Crusaders got mixed in here.
– 'RARE MUST SEE'
– Another No Logo #4 28-pack. Guess it's not that rare.
– "Satan Cross" is rare, I'll prove it: example 1 (which has 2 figures), example 2, example 3, example 4, and example 5
– Three 28-packs, what would you have set the opening bid?
– Which are the rare ones in this lot?
– Nice Lutteurs pictures, but too much and no shipping cost.
I love Frenzal Rhomb. Once I saw the video I knew it was my Video of the Week. Extra points if you can find Fat Mike in it!