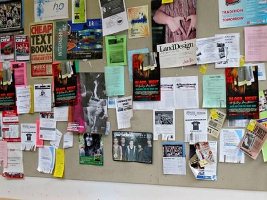 I think I need a ying to the Asshole of the Week-yang. What's the positive opposite of an Asshole? Maybe it could be…the Kitten of the Week? Nobody dislikes kittens.
Except for Luka Magnotta. Feel free to help me out and think of a positive antidote to the Asshole of the Week. You just might become the Kitten of the Week.
Yeah, that doesn't work.
In the meantime, we've got quite a doozy of an asshole this week – ojvolp. He is currently selling a Flesh #153 for $22. Just when you think it can't get worse, he's charging $8 for shipping.
If you bother to read his auction description you will only be further enraged:
You are looking at a Super Rare Muscle Men by Bandai Japanese figurine. I recently sold my whole collection but I kept this one since its impossible to find! I'm ready to let it go. My loss your gain!!
Really well taken care of! No Returns.
I need my antidote and I need it now.
I left this auction out of Auction Watch for two reasons: (1) I thought I wanted it; and (2) I wasn't 100% sure it was actually a Future Strength figure. I no longer need it because the seller sent a great picture, but now I am 100% sure it is a Translucent Green Future Strength figure. Now I think I want it again. Shit.
– Limited edition black Ed Skorm vs. Min-E-Face set.
– I will be buying this, and then harshly judging anyone that seriously asks, "Do you work there or something?"
– 101 mixed M.U.S.C.L.E. figures.
– Every re-sale still makes me proud.
– I imagine a very old drunken woman creating this sad, sad listing.
– Trust me, I don't need a book to screw up my kids.
– Nice lot of 50 keshi with a $0.99 opening bid.
– $0.30 per figure price (including shipping) plus two cans.
– Hello $0.99 opening bid.
– I am 99.9% sure all those figures were standing up and he bumped the table right before taking the picture.
– Looking for "19 Rares"? Look no more.
– Is everyone catching the "Rare" bug again?
– Nice mixed lot of 93 figures.
– Lot 1 of Prototype Ultimate MUSCLE figures.
– And Lot 2 of Prototype Ultimate MUSCLE figures.
– 56 Flesh figures. Zero blue trays.
– Part of me wants to buy these…so that there are 67 less in the world.
– My problem is I feel happy too often. Painted figures like this help to bring me back down.
– We totally need a Gotham Jail at our house.
I dare you not to laugh at this. You can't do it. For that simple reason it is this week's Picture of the Week.
This week also saw the passing of Ray Bradbury. The University of M.U.S.C.L.E. has a long history of paying respect to notable individuals that have died (ok, twice – Andy Rooney and Kim Jong Il). Ray Bradbury is certainly deserving of that same reverential treatment.