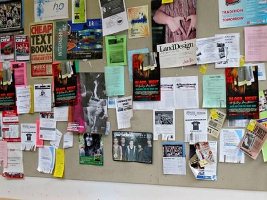 Do you know what sucks abut being overloaded at work?
No, it's not the stress.
No, it's not the travel.
No, it's not the sub-par postings that started the week.
It's not having the time to acknowledge all of the M.U.S.C.L.E.-centric things taking place. Over the last 10 days (or so) there's been a tidal wave of cool stuff. I don't even know where to start?
And I just can't keep up with everything Namu-Niku related. When does he sleep? We've got a Manzilla Variant, Pterodact-Kill, and he's already working on Bug Brain and Bathory.
I do have to make one confession. I don't like the Pterodact-Kill figure. It pains me to say it because I literally love and adore all of Tyler's figures. I believe ManZilla could arguably be the best custom M.U.S.C.L.E. figure ever. But Pterodact-Kill looks weird to me. His proportions just seem so…off. It's the first figure from Tyler that ever looked truly kit-bashed.
Even though I won't be buying a Pterodact-Kill figure Alec (Muscle Things) has made it much easier to purchase figures from him. He has opened the Muscle Things' Store.
It looks like we're getting a second wave of H.A.C.K. figures from Amerikaiju. I loved the first wave, but I'm surprised the second wave is coming so soon. Surprised, not disappointed!
And maybe the news that makes me the happiest. An old firend Jimmy has created IRONHAUS Productions. He first showed off some of his sculpting skills for the second wave of OMFG figures, but now he's partnered with Eric Nilla (and when does he sleep?) to release Gorewad Monsters and Universe of Violence. These figures look amazing!
We've also seen the launch of MuscleFigures.com. If you didn't know Loz before, you at least knew his work. He designed many of the School Store designs that you see each day. The site looks amazing and he was incredibly gracious to acknowledge UofM as the source of the three poster figure classes.
– Decent lot of 75 mixed figures.
– Free shipping does not erase the sins of this auction.
– Lot of mainly 92 Flesh figures. Ignore the word, "RARE."
– Custom? More like bootleg with the sword cut away.
– "THIS IS A GROUP OF RARE AND HARD TO FIND MUSCLE," that's a lie – not a sales technique.
– I know this auction will be over, but the BIN will still make you laugh.
– Disconnected sword and already at $31. Stop bidding.
– $0.99 is a great starting bid. But nobody is buying this.
– Nice lot of figures, 4-packs, and a 28-pack.
– I've never like a Robin t-shirt until now.
When I first saw the video I thought, "Wow, this is awesome! This makes total sense. Plus the boys will be super impressed." Then I got to the 40-second mark of this 49-second video. It ruined everything and destroyed all of the assumed credibility. If you don't know what the problem is, then you are a child or someone that I shouldn't talk to at any time in my life.