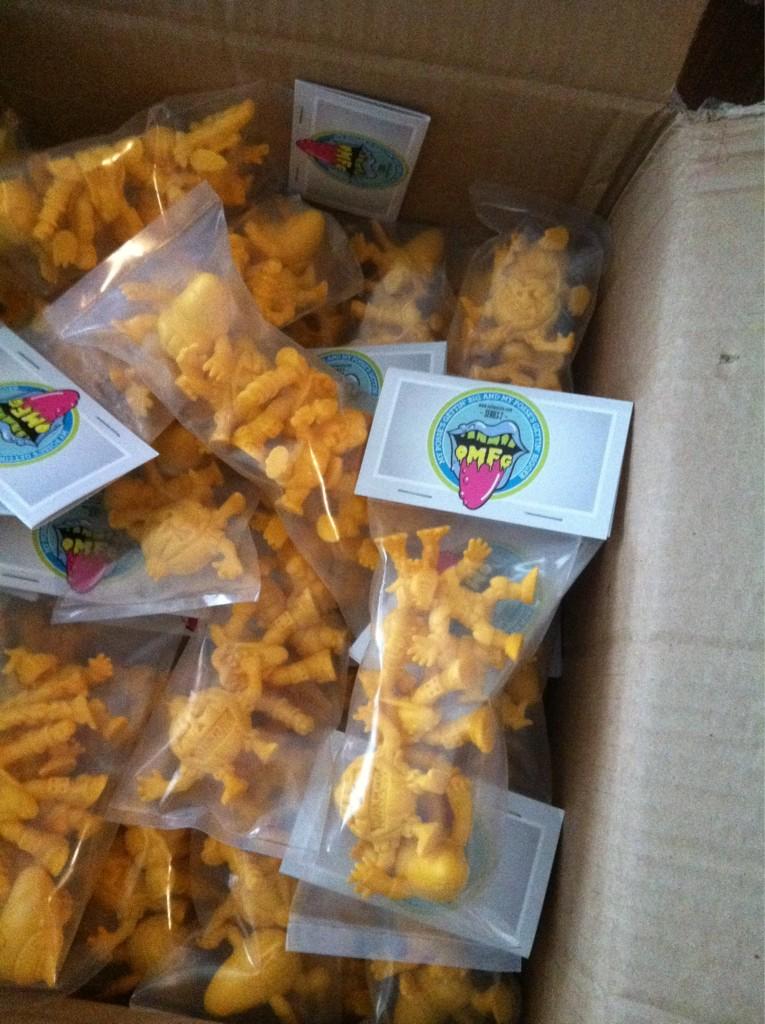 The Series 2 OMFG figures have arrived and pre-orders are already shipping.
Just a couple of quick notes based on some different things read about the Series 2 OMFG figures.
1. These figures don't stink.
This complaint was read somewhere, but these figures do not stink.
2. Series 1 and Series 2 have a perfect color match.
Some very slight inconsistency between colors was also read somewhere. The UofM Yellows look perfect next to each other. Pictures will be forthcoming.
3. The bags are much, much better.
Some of the earliest Series 1 figures from UofM had paper thin bags. These bags are thick and 100 times better than before.
4. The figures are awesome.
Series 2 seemed to take a bad rap – for whatever reasons. The figures are truly awesome, and emphasize the fact that figures should not be reviewed unless they are in-hand.
And lastly a sequel to the video below is also coming soon.