It's a coin flip this week. You choose the Asshole of the Week. Here's the auction. Is it the buyer for spending his money on sun-faded figures? Or is it the seller for calling them "variants?"
Post your answer in the Comments below. The best answer gets a Tommy Tanker and set of OMFG Series 2.
I made two small updates:
(1) pictures of the prizes you can win; and (2) a poll – just in case you want to vote, but don't care about getting the figures. (Which seems crazy to me. This has to be one of the easiest "contests" ever.) Oh, and the contest ends…Monday? Yeah, that sounds good. This contest is loose and fast. Like
his
Mom. You know who I'm talking about.
– This is what happens when you list M.U.S.C.L.E. auctions on drugs.
– "1st Edition" is good, but its no New Edition.
– So your getting a huge lot with possible rare ones . It's "you're" – you are. I don't know that I trust this seller to come through on that promise.
– $3.50 + $2.80 shipping = almost Asshole of the Week
– 79 Flesh figures.
– I'll start the bidding at $0.99, but I've GOT to sell at $5.
– 187 Flesh figures.
– 201 Color figures.
– $0.99 for a Salmon #153 – worth a look if you don't have him.
– But too much #153 makes my penis soft.
– Yep, I'm going to puke. I feel sick.
– 10 years ago I believe this Class B #60 could have pulled $30. He's just not that popular today.
– I'm going to start a Kickstarter to raise money and destroy all of these.
– If you have 18 pieces, use that picture – not the one keshi picture.
– I hope the painter had fun. At that price, I just see a ruined Flesh figure.
– I've seen that Future Strength figure before, but not in an auction – it's a shame about the price.
– "possible rares," but not probable.
– Wow. Any interest in 3D printing? Check this out.
I feel like I've seen a lot of these figures, but I've yet to clearly SEE the figures. To me, this is a classic example of needing to reserve judgement until you have the figure(s) in your hand. I read and hear so many people passing judgement on figures before they have them. I don't believe you can do that. Sure you get a first impression, but first impressions aren't everything – especially with mini-figures.
But the downside to waiting is that you don't get to be "first" to post something. You lose that initial excitement which tends to be based on very little – but equals clicks, likes, and shares. Do you know when I actually get excited about a figure? When it's in my hand.
If Dr. M.U.S.C.L.E. ever gets finished, that's how I'll promote him. Not pictures to websites, but figures to websites. Whether people love him or hate him at least it will be based on the figure and not a picture.
This was my wife's vote for Video of the Week:

This was my choice, I don't really know why? I guess I just had Muppets and Canada on my mind:

Maybe it's the western Canada color M.U.S.C.L.E. figure connection?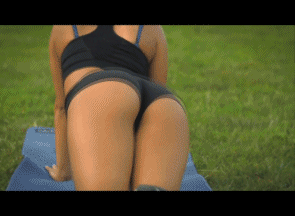 The biggest challenge this week was deciding on the Picture of the Week. It seemed like a big week – maybe even an important week! There was a new pope, nearly 100% confirmation of the Higgs Boson particle, JP Morgan hid mistakes, Kwame was found guilty, and…
Um…there was also…
You know…um…
There was…
What were we talking about?