Damn. The last Epilogue was posted at the beginning of October. I've missed a few things. I wish I had done a Year in Review post. I don't think anybody is too keen on seeing one of those in February. So it goes.
I will say that it doesn't seem like much has changed on eBay with M.U.S.C.L.E. since I've been gone. As for custom figures, I think I'm cutting my losses and just starting again. I don't really have the excitement right now to figure out what I missed. I'm sure it's awesome – but one thing at a time. With that said, let's get the Epilogue up and running again. And what's the best way to start an Epilogue?
With the Asshole of the Week. The Flesh figure isn't worth anything. And the other two super common (but popular) figures are worth, at most – and I'm being quite nice, $15. Assuming you agree (and you should), that's only 400% overpriced.
Part of me did want to say this guy. C'mon dude. Just as an FYI for collectors that would never pay that much – I'll be selling mine. It's not at the top of my list, but it's going. It will start at $0.01. The biggest headache will be packing it up. It's awkward as shit.
– Someone suggested this as a Valentine's Day gift.
– I had a box of stuff with similar contents. I threw it away.
– $40 for this figure. I had to see what else this seller was selling. What is your reaction as you see the prices of these items? Kaleidoscope, calculator, VHS tape, and Golden Axe 2. My reaction was pity.
– What. The. FUCK.
– Ugh.
– This makes me feel a little better.
– With my rose colored glasses I imagine the person is color blind. Not stupid.
– I like this warp.
– At some point, people should recognize they are listing hot garbage.
– I want to meet the people that make an impulse purchase like this.
– Hopefully their kids don't have the same long-term planning skills.
– $45 and $60 for these lots? I wouldn't buy this for $49.99, but by comparison the item and price seem like a steal.
– Another way to look at this BIN – $7.22 per picture.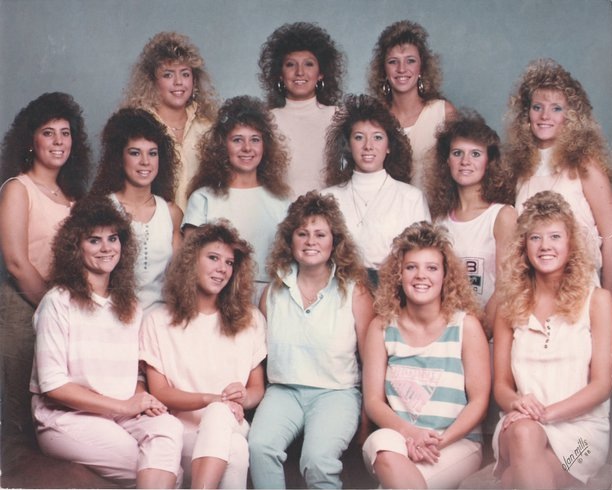 It's easy to laugh at a picture like this. I'm sure most younger people do. I'm sure they think, "Oh my gosh, that picture is so 80's!"
But when I saw this picture it made me think of two things: (1) every babysitter I ever had growing up; and (2) every older sister as I was growing up.
What I'm saying is that my young brain must have used these women, Princess Leia, and Phoebe Cates to create ideal woman. Of course high school, porn, and experience played their part too.
Speaking of experience, I saw these videos and they took me right back to my college experience.

I have been
at least
that drunk on the ice before (as the goalie too).
In fact, it was with the group of guys to the right. It wasn't odd for our team to have a few beers before, during, and especially after a game. But for one game we showed up fall-over-drunk. I think just about everyone on the team was just plain sloppy drunk.
And yes – we won that game.
As evidenced by the relative lack of auctions above, not too many M.U.S.C.L.E. auctions stood out. However, as I was looking one auction jumped off the screen at me. It was this auction. What is going on?
Either I am much more out of practice than I thought (and I can't tell is this is a re-card) or this is some previously unseen 4-pack type.
Last, but not least, I need to post my obligatory beautiful woman. I thought I'd share something, that I found funny, about these Epilogue ladies. Since I've been gone I thought took a look at the traffic, searches, and clicks. What had people been using while the site was "down." Nothing really surprised me. It was the guides, site map, and the basics. But the number three most clicked thing on UofM for the past 90 days was this. It was damn close to being number two too.
Without any further delay, from almost ten years ago, our Epilogue lady of the week.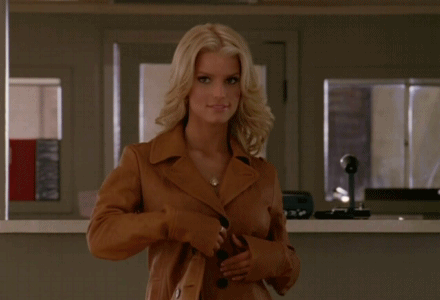 Damn, lots of looking back this week.