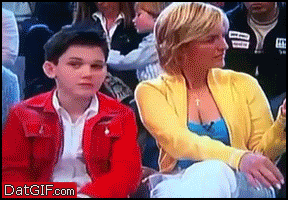 When Harold Ramis dies this week I thought this was a nice write-up. Or as nice as something like that can be. Then I noticed people complaining on Facebook and Twitter about there not being another Ghostbusters. To me, it's probably the last in a long list of great things he did.
I came along the gif to the right this week. It fucking cracked me up. I really haven't seen it before either. Does anyone know the story on this thing? I'm a pretty good internet sleuth, but I didn't find anything.
Doesn't really matter. I still love that kid.
– Last picture. Where does that gem come from?
– I will be ordering this.
– Satan Cross with $29 opening bid. My guess – everyone waits and tries to snipe.
– But I would bid on this lot with the SC. Seriously.
– He might not have won his round last week, but still came back strong.
– Nice 4-pack for a Sunshine collector.
– If I know Class A's (and I think I do), then this should end at $7,600. Or $12. Anywhere between those two numbers.
– I thought the question was the best part of this auction.
– Nice enough lot, but did she use a god damn filter on the picture?
– I don't miss the old days of M.U.S.C.L.E. collecting. I miss the days of people offering $1,000,000 for Ninja Mites. Or, at least, one million doll hairs.
– Flesh 4-Pack starting at $0.99.
– Was there a baby or book or something in the middle originally?
– Nice lot if you need a counterfeit #112?
– At first glance, I thought it was a Purple #1. But this is the kind of lot that should end up in a toy box. I hope it does.
– A "Salmon color" #153.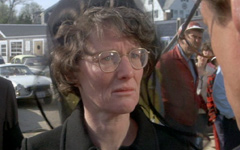 If I just had the old AOTW week format, then this is the seller that would win. $15.99 for 19 M.U.S.C.L.E. figures and $15.99 for 37 Cuties.
How dare you?
You have offended me. I wanted you to know that.
I was going to say all CUTIE auctions offend me. Like this one. I was looking for something specific to bitch about and something caught my eye- the CUTIE poster. I've spent a lot of time thing about the poster offer. I guess I was surprised that Mattel didn't have one location for poster offers – especially when you consider the similarities, however begrudgingly I have to admit it, between M.U.S.C.L.E. and CUTIE. I found it interesting.
I wonder if this guy could beat AOTW #1? Just kidding, just kidding. I never want our AOTW entrants winning for the wrong reasons.
With a $30 BIN I thought maybe this could be the next AOTW challenger. Who know? Maybe he will be back. But I felt like AOTW #1 needs a real challenge. I think he's got it this week.
Below is the match-up for this week. You can vote can in the upper right hand corner. It would be great if you added your rationale in the Comment section at the bottom of the page. I think other collectors would be interested in why you voted for a certain Asshole. Plus it will help with the seeding at the end of the year.
Without any further ado, the fifth AOTW match-up of 2014.

"Builds Muscles." First, not the small plastic ones I want. Second, WHAT?!?! Parachutes are awesome. That is fact. I want everyone to grab a piece, run underneath, sit on it, and create an awesome fort right now.
But never, even for one second, thought, "This is tough. I think we're building some muscles here." Not when I was a kid. Not when my kids played with it. And not even when I invite all of you over for a parachute party. How awesome would that be? Have some drinks, play some parachute – good times.
I also need to give some extra credit to
Cesar Pena
. I like to ask people before I use their full names or link to anything. However, I also had my post scheduled for Tuesday and I really hated to wait – so I just used his first name without any link. I want M.U.S.C.L.E. collectors to know that has been corrected.
I want to thank Mr. Cesar Pena again for helping to complete the #107 for the M.U.S.C.L.E. Figure Guide. Without his figures it would not have been possible.
Speaking of possibilities – how is it possible that Kate Mara has been 100% off my radar? I had literally never seen or heard of her. In fact, when I saw this picture I thought I had made some kind of great discovery. Instead it turns out she'll be the next Invisible Woman.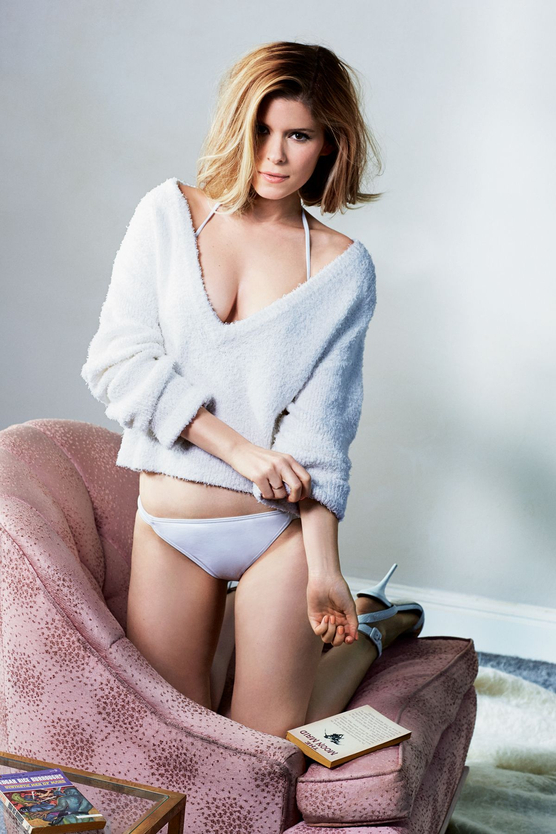 I guess that's the end.