I have changed my mind. Setting them up is NOT a waste of time. It is playing with the figures one last time.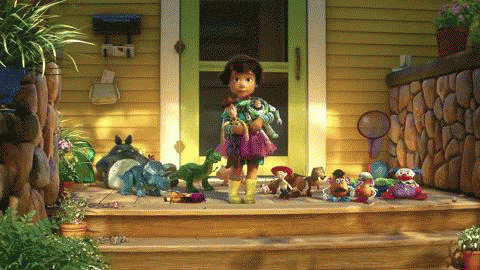 Take a minute. There may be dust in your eyes.
– 76 figures starting at $0.21 per figure. Not bad.
– 101 mixed figures. No strong feeling here; felt like it should be pointed out.
– My favorite figure in this lot? Twinface. Duh.
– This has been relisted so many times. Just drop the opening bid to $0.99 already. Geez.
– Great lot of 50 Colored figures and 3 trash cans.
– 51 figures, includes two counterfeits, starting at $0.39 per figure.
– $9.99 plus $5.60 shipping. Guess the item.
– It's funny. Once I see Ultimate Muscle figures I know there is nothing I want/need in the lot.
– "I did not play with them. I just stored them in the garbage pail they came in." Fucking liar. I'm more offended by that than the price (and number of pictures).
– The BIN is dumb. A fair price would be $40 – tops.
– The opening bid on this lot of 81 figures feels like the final price.
– Really nice lot of Marvel and M.U.S.C.L.E. figures!
– I want to bitch about the auction title. The $0.99 starting price and free shipping stop me.
– The figures look VERY dirty, but it does include a sealed 10-pack. If I needed a 10-pack I might bid on this lot – not BIN.
– 48 mixed figures starting at $0.99.
– My kids like playing with (not collecting) Trashies. Starting at $0.99, but $10.50 for shipping?!?!
– Couple of figures and a can for $1. Cool.
– I love you John (and MUSCLEMANIA), but I'd go with very cool not "very rare." Why? Here are a few that I've picked up.
– An ok mix of stuff.
– 101 Flesh figures, as of typing, at $0.26 per figure.
– Gift for Mom.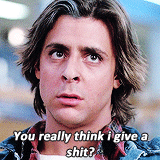 And finally, "We personally print all of our own labels and package all our items with loving care from our home."
I don't know what to say.
They only thing that popped into my head was Bender from The Breakfast Club. It was like a bolt of lightning. As soon as I read that quote above I thought – no; more accurately, in my mind, I heard:
Another new winner in the AOTW tournament, but can they keep the title? We'll see.
Now that we're having different winners it's forcing me to pay much more attention. And to get very confused. I come across so many assholes on eBay that I find myself asking two questions: (1) are they a big enough asshole; and (2) have they been a AOTW before?
Regardless, here's the next AOTW match-up of 2014. Don't forget to vote in the upper right hand corner.
I don't like to try and sway any voting, but I love sharing information.
Consider this, the AOTW #5 could not sell his full Color set, with Satan Cross, for $450. He relisted a few times and then accepted the best offer. God damn I would love to know the final sale price.
Why is this worth mentioning? The AOTW #13 is not even offering a set (although there are 270 figures). If the idea is that a person is willing to pay for the convenience of buying a set, then why is there a premium for this auction?