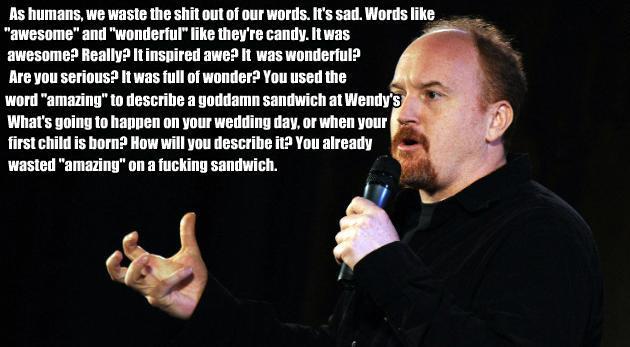 That's an awesome point. Damn it.
I probably fall victim to over using some many words. It's hard not to do it when you're excited – especially when you're writing. I think I'm less hyperbolic talking directly to people.
Unless it's my kids, which is kind of weird. I really feel like my job as a parent is to get them ready for the world. But the world is going to shit on them all the time. The world isn't going to tell them that each drawing or piece of art is great…no, I don't do that. Honestly.
I ask my kids about their art. Sure, sometimes I say it's great but other times I ask them to tell me about it. Why did they draw that? Why did you pick those colors? Why are they so wonderful and amazing?
But as a group of M.U.S.C.L.E. collectors, can we stop saying "rare?" As a community can we just agree that when we see "rare" in the auction that it is a sign that we're dealing with someone that knows less than zero about M.U.S.C.L.E. toys?
That would be awesome.
– Class A #165 starting at under $2.
– Class A #47 starting at under $2.
– Nice lot starting at $0.99.
– Oh my. These figures have been…loved?
– Rare? No. Warped? Yes.
– 40 Flesh figures.
– 60 Flesh figures.
– It doesn't seem like people agree with the price. And no, I didn't email him the questions.
– Without the figures, the game is worth much, much, much less.
That is one fucking honest auction title.
In this case, I don't care if it is true – I love the idea.
– As soon as I see the UM figures I know I can stop looking. No treasure here.
– 70 Flesh figures.
– 89 Color figures.
– I wasn't going to buy these, but I don't want to miss the sale.
– "LOT of 12 CLASS B M.U.S.C.L.E. figures." Really just 12 M.U.S.C.L.E. figures.
– How quickly did they take this picture? They're the Ed Wood of M.U.S.C.L.E. auctions.
– $69 (he he) – guess the item!
– I don't think "NIB" should be used here.
– Do those right arms look connected to you?
– Free shipping, but the BIN is tough to get excited about for this 50/50 10-pack.
– Same with the Colored 10-pack.
– I guess they're less than this one.
– That poor, beautiful bootleg.
– 12 Colors for $2.
– I've always thought something like this would be fun. Doesn't sound like it.
Ok, I have to know. What would you really pay for this? I would NEVER consider it for $1,000. Clearly the buyer will be reselling the other belts, but that just sounds awful. Here's my math. Tell me what you would do in the Comments section below.
My first thought was $500, but that means your cost is basically $42 per belt. To make a conservative 25% on your investment you'd need to sell each belt for $53. Can you really sell 11 belts for $53? PLUS, that's not paying yourself for your time. And my time is fucking valuable. I think that means my absolute top price would be $300. That gives you a fixed cost is $25 per belt. A conservative 25% mark-up still works – but still not enough to include my time for selling 11 belts. But none of it matters. I can't imagine that seller going below $800 (for his own imagined reason).
Below is the next AOTW match-up of 2014. Can anyone beat AOTW #16? I keep finding assholes, but I'm struggling to find one that can really put up a challenge. Maybe this guy? Or maybe him, but it's a long-shot. Or maybe even AOTW #19? Why? Because he listed again with the same price. In the end, I went with this guy. It's not a sexy choice, but I want to explain my thinking.
Single figure auctions are clogging eBay these days. 99.9% shouldn't be sold like that. They should be in a lot, sold, and let everybody move on. I love the #180 figure. I really do. But after decades of collecting I know #180 is one of the figures that shows up all the time. And Purple #180 may show up more than any other figure. To see someone selling that figure, as a single figure auction, makes my head hurt.
Can he beat AOTW #16? We'll see. Don't forget to vote in the upper right hand corner.
When you have kids you are forced to use the worst bathrooms. On Father's Day we had to use a gas station bathroom that looked like a murder scene, or the bathroom from Trainspotting, or something worse. Somehow this video made me (and hopefully you) feel a little bit better.
Of course, then I thought, "Who they fuck are they? Why should I believe them? What do they really know?" I couldn't find too much that made me feel better. I did discover that, "The two limit their research to peer-review studies and journals to make sure the story's straight." That made me feel quite a bit better.
Hopefully I can keep this in mind the next time we stop at a terrible bathroom. God knows it's going to happen.
The end.