Remember this?
Well, we have our winner – even if I am a little late announcing him. I've learned a solid lesson: Never plan a contest as you're getting ready to leave on vacation. Anyways, let's get to the free toys.
The winner is Mr. Garrett Mehaffey. Luke Harris was impressed not only with his creativity, but also his volume of work. He posted things on Facebook, G+, Twitter, and generally just spread the word. Here are just a few of the examples that Luke pointed out: one, two, and three.
I especially like the second one (below). It was timely (in a sad, but accurate, kind of way) but it also showed a real appreciation and understanding of the Infestors brand.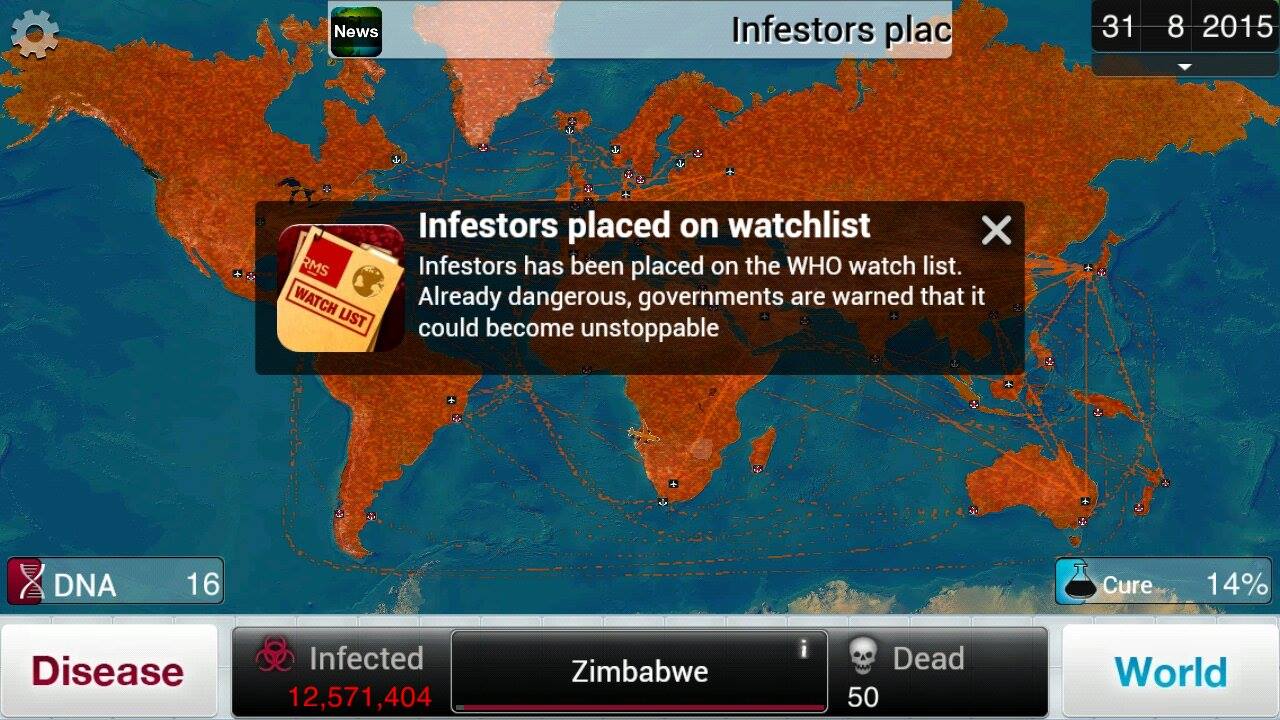 While only Garrett is getting these figures for free, I still encourage everyone else to pick-up a set ASAP!!! They are worth every penny and much better than wasting money on SDCC stuff.
SDCC is just starting. I'm not going. At one time I wanted to go. I don't anymore. It used to be a bucket-list type of thing. Not anymore. I can no longer find a reason to go.
Exclusives? I don't need them. And if I did, then I'll buy them online 6 months later at a fraction of the hysteria price.
Everything else just seems horrible. Maybe I'm getting old. Maybe I'm getting even more cynical. Perhaps. I was going to say, "I prefer my local convention." But I can't say that. I've never been to SDCC. I can't compare the two conventions. But then I ask myself, "Why do I even go to conventions?"
I really don't buy toys anymore – rather, I buy toys for my children. I no longer buy "collectibles." I no longer have time to read comics, so I don't need those. And comics take up less and less floor space (based on what I've seen).
I'm left thinking, "What's the point of conventions? And how much longer can they go on?" I fully understand they aren't going away anytime soon. People love them. That alone can keep something going – even in the face of logic.
So help me understand it. Why should I go back to a convention? What does it offer me…that I can't equally get another way.
– If you haven't seen this yet, then don't miss out on this cool lot of 199 figures. Looks like it has a ton of bootlegs.
– Smaller lot, but still a few nice counterfeit figures.
– This might be done (by the time you click it), but this is like a dream lot for me.
– Really nice lot of stuff starting at $9.99.
– The auction above is like the opposite of this one.
– "I will only entertain serious offers." Seriously, I will offer $9.
– This DB #153 started at $0.99. Looks like the potential for craziness will come from bidders only.
– "Some/most have a letter on the bottom of 1 foot." As he wrote the slash, he slowly lowered his head.
– I'm very, very tempted by these. But an auction format would have sucked me in.
– Another week and he might have been AOTW.
– I can't find what I said about this auction before, but clearly the #153 4-Pack is not selling this auction.
– Hahahahahahahahahaha…
– Mega? I assume this seller also says, "Wow!" when a gas station has lots of soda.
– 73 figures starting at $9.99.
– Ouch. A rough opening bid of $125.99 for this lot of 61 figures.
– Again, "Rare" equals bullshit.
– "RARE."
– "RARE."
– "RARE BOX SET."
When you search "M.U.S.C.L.E." on eBay some odd results are going to pop-up. It doesn't matter how effectively you tailor your search some odd results are going to show up.
When I saw the auction to the right it felt like that saddest auction possible. First, because the seller bought a case for their Beanie Baby. Second, because they were trying to sell a Beanie Baby.
And lastly, it's like Patrick is aware of how sadness and hopelessness of the situation. There's a magical self-awareness. I want to buy that poor Beanie Baby because the seller must really need the sale. And I want to buy it because I want to rescue Patrick.
Having said all of that, I know that wouldn't happen. Even if I bought it to have an "ending" to this thought it wouldn't matter. What would really happen is that a week or two later I'd get a package and feel an instant pang of regret. "Why the fuck did I waste any money on this junk." And then I'd throw it in the trash.
Patrick is doomed. He knows it too.
A Red #7 (Class C) M.U.S.C.L.E. figure for $24.44. Wow. This guy went from getting credit in Auction Watch #158 to being my Asshole of the Week. That's quite a swing. I should probably pit him against AOTW #16 but I'm getting tired of the tournament. It's lost something. I think the old school Asshole of the Week will return until – well, until I think of something else.
Or people stop being assholes. Whichever happens first.
I love puppets. They crack me up. I can't explain it. I watched the video below because of the puppets. I hoped it would be funny.
Ok, I still thought it was funny. But I was shocked at how many people don't follow these tips. I work with a lot of organizations; powerful and successful organizations – and people, high level people don't always follow these very simple rules. Think I'm joking? I had a person coming in for an assessment. It was for CFO of a widely successful organization. Instead of being polite he constantly complained that he was being put through an assessment and basically refused to answer many of my questions. He did not get the job.
I may use this video at work – and that is equal parts scary and funny to me.