Next week is going to be crazy. I'm letting you know now that there won't be any posts. If one sneaks in – great, but please don't expect. And don't think that I've disappeared again. I just know that next week will be rough.
I don't think I should have opened with what you WON'T be getting. What can I do?
(Besides hit delete or just move it to the bottom.)
[Fuck you inner dialogue; pointing out the obvious.]
I was going to post something about Yvonne Craig, but I realized I did not have anything to say about her. She was Batgirl. She was hot when she was young. So I got a little curious about her. As I read about her I found out, amongst several notable accomplishments, that she had been the voice of the Grandmother on the cartoon Olivia.
It was strange, because that resonated the most with me. I thought about how my boys had enjoyed watching Olivia. I felt thankful that she could play a part, even if it was a tiny one, in my boys enjoying something and being happy.
It made me reflect on my own life. I can probably identify some of the times I made people happy. I hope there are some times that I made someone happy and didn't know about it. My hope is that the more times I'm happy and sincere interacting with people the more times those events will happen.
– After talking about my tin, I've got Quik tins on the brain.
– MUSCLEMANIA: Flesh #15, Red #17, Green #18, and Dark Blue #22
– For fun I looked up some Star Wars stuff. I think I am done collecting.
– But what are these things?
– One guy has ruined my Canadian search.
– This guy has seen better days, but a dream for customizing.
– "No markings on their bodies beyond normal used condition." That made me smile.
– Nice lot of 58 figures. Watch the GPK figure turn out to be priceless.
– $12.22 – guess the item.
– At first glance I thought these were awesome counterfeit figures.
– 36 Flesh figures.
– $80 – guess the item.
– Compared to the last guy, this is a steal – which is sad.
– I am trying to find highlights. I guess this is one. These days?
– "I will be listed many cool men if interested" That explained a lot for me.
– Nice big lot, but I think the opening bid is too high.
– $0.99 for a nice Warp.
– Why did they think the first picture was a good choice?
– I like this lot and not a bad price.
– "…RETRO PINK CRACK" Forget the price, what does that mean?
– Knowing the ring is broken, what would be a fair offer?
– Probably easiest to sell these one at a time…or…lower the price.
– 70% off. Tee hee hee.
– I saw the Ninja Mites and thought, "Don't those cost one million doll hairs?"
AOTW is still Mr. newhobby905. I don't know if anyone will ever be able to dethrone this guy. His addition of some Class B figures for around $50 each really sealed the deal. I may have to throw him out of the competition. It is unfair to all the other assholes I want to highlight.
In that spirit, I really have to award myself Asshole of the Week. I felt, and continue to feel, that I needed to quote my figure guide to make my point. But damn. Quoting yourself. Is there anything worse? Ugh.
And finally, the ending. I don't really have one. Sooo…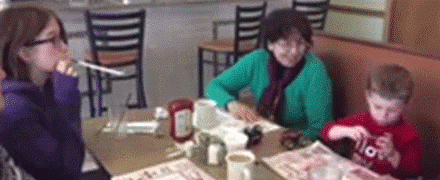 FYI, this was my second choice. It just seems like a good life lesson.
But if you would prefer something else (SFW, but maybe NSFW if your screen faces the hallway), then please let me know. I'll base it on the clicks. 😉