Six years ago, around this time, there was a fun discovery.
Rafael from LRG found some counterfeit M.U.S.C.L.E. figures at a store in Brazil. The store is an inexpensive store, similar to dollar-stores in the United States.
I asked Rafael to go back and document some of his experience. He was cool enough to go back and provided a cool experience for all collectors. The Uniao Festas figures are a super-fun footnote in M.U.S.C.L.E. history for me.
Five years ago, this is all that was posted. Luckily October got a little bit better – but the start was a little rough.
As I re-read that I am shocked with how much still applies. I think that time in my life was a watershed moment. I think it helped me be ready for the future.
I still miss some of the friends I made. But that is true of all my friends. I am terrible at maintaining relationships. I wish I was better. I try to be better, but it is not one of my strengths.
I am glad that the website has changed. It may not seem like it to most people, but dropping the overuse of third-person was critical. Having Professor Terry join me was also a gift. I have had more fun with it.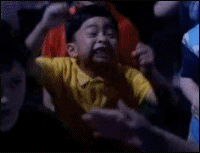 Lastly, I am down to needing 12 figures. When I wrote that other post I was not sure if I wanted to continue. Ultimately my drive was to collect the final figures so I could complete my virtual archive. But I found another way to do it, and it was awesome!
Very recently a collector asked me if I was trying to finish my set. I realized the most truthful answer was, "Yes. But I plan on spending $1 per figure." It would be nice if someday I found those figures, but it does not have any real meaning for me.
It is hard for me to rationalize how much I spent, or attempted to spend, on some of those figures. When I think about it I feel genuine shame and embarrassment. The only relief, looking back at that behavior, is that I never acted in a way that should/could bring me shame and embarrassment. My life is not always filled with the ""high road," so I do cherish the times when I feel like I took it.