I think it will be un-American if you didn't feel a twinge of guilt at Thanksgiving. The holiday doesn't necessarily celebrate the best part of our past.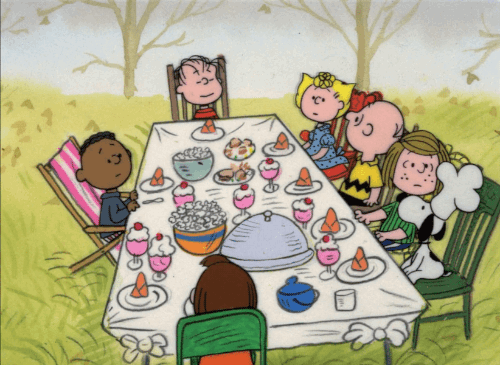 II also feel a sense of optimism at Thanksgiving, which is not an everyday thing for me (as much as I wish it was). I like feeling that people can come together, regardless of religion (or anything else), and just be thankful. Maybe as you get older it is easier to be thankful.
That's probably not true. I know lots of ungrateful adults. Maybe it has just gotten easier for me. I hope it has become easier for you too.
Happy Thanksgiving to everyone – even if you're not in the States.
Here are some M.U.S.C.L.E. moments from the past that I am thankful for:
I didn't want the post to be too boring.