M.U.S.C.L.E. Figure #166 (Kinnikuman Mariposa)
by Professor Terry
In honor of the Green #166 Kinnikuman Mariposa joining your collection this past week, MMMM #87 is about Kinnikuman Mariposa.
Continuing the 5 Fated Kinnikuman Princes theme last covered in MMMM #75, this week we highlight my favorite of the five, Kinnikuman Mariposa.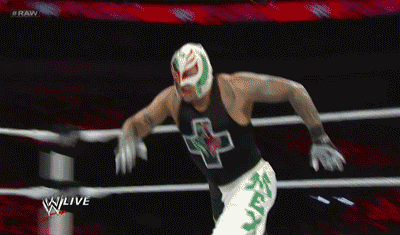 The reason Mariposa is my favorite of the five variations of Kinnikuman is because of the mask he wears, paying homage to the Mexican Wrestlers who wear masks. Back in the 1980's when M.U.S.C.L.E. figures were produced, I'd dare say that the world of Mexican Wrestlers and their masks were a relative unknown to those other than hardcore wrestling fans. That of course changed when Rey Mysterio made a name for himself on WCW and later WWE. It's a real pity I couldn't find him in a similar mask.
You'll see in the pic that apart from the custom painted #166 figure that I've highlighted none of his 2 M.U.S.C.L.E. variations here. That is primarily because I don't find either sculpt that exciting anymore. There are just so many other Mariposa sculpts that stand out quite a lot more. The 1991 sculpt is particularly awesome as he seems much beefier than his M.U.S.C.L.E. counterparts which to me seem meek in comparison. I have the others buried in my M.U.S.C.L.E. candy dispenser.
Also those wanting to add a Romando version of the Kinnikuman Mariposa figure need to be aware there are two versions of the blue and white outfitted figure. The one pictured here and another that seems identical but poorly made with much less articulation. There is a third Romando which is identical to the blue and white one pictured here but in a purple outfit.
So there is part 3 of the 5 part Kinnikuman 5 Fated Princes done – I will get to the final two in the coming weeks.