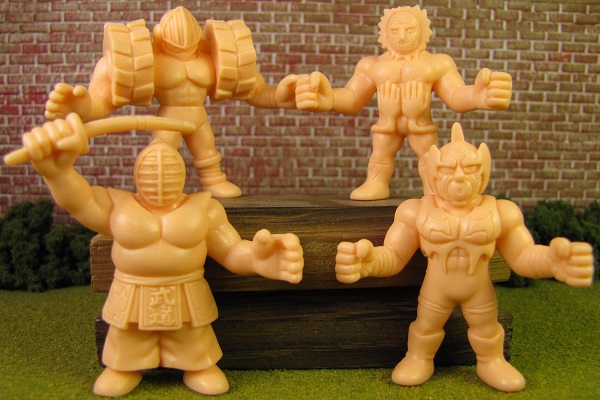 That's my opinion.
Having said that, I would venture I have the most unusual relationship with these figures.
Obviously, the true target audience of these figures are Kinnikuman fans. I am not a Kinnikuman fan. I don't dislike it, but I've never read the comics. I've never watched the cartoons. I have never bought a Kinnikuman figure that didn't have a M.U.S.C.L.E. connection (for example).
If this set was simply newly sculpted Kinnikuman figures, then I would never consider purchasing it.
But this set was very different. All the sculpts were done by the Keiji Hirota's son. Who is Keiji Hirota? He was the sculptor of the original Kinnikuman figures. With both custom figures and modern M.U.S.C.L.E.-like figures I have often noted whether the figures are tonally M.U.S.C.L.E. figures (e.g., a positive and a negative). As soon as I saw these new sculpts I was overwhelmed by their M.U.S.C.L.E.-ness. (Yes, it's a made-up word – but it was the only one that was appropriate.)
When I received the package (thanks again Professor Terry) I was indifferent about the box. I know I should say I was excited, but I wasn't. It was kind of difficult to see the figures clearly. I liked the back of the box much more. That's when I started to feel a little excitement. There may be 15 figures, but I was getting my first new 4-pack in decades.
When I opened the box I looked right past the re-sculpted figures. I still haven't taken them out of their baggies.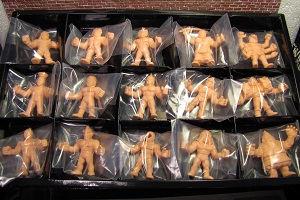 I don't want anyone to get the impression that I am suggesting the other figures suck. They don't. They're actually quite nice. But they are something I would never buy.
The box has a 28-pack feel when you open it. Each figure has it's own spot. I will admit that the plastic baggies took away from the 28-pack feel.
I don't have much more to say about the other 11 figures. I didn't bother to take any pictures of the other figures.
I was instantly in love with my four new M.U.S.C.L.E. figures.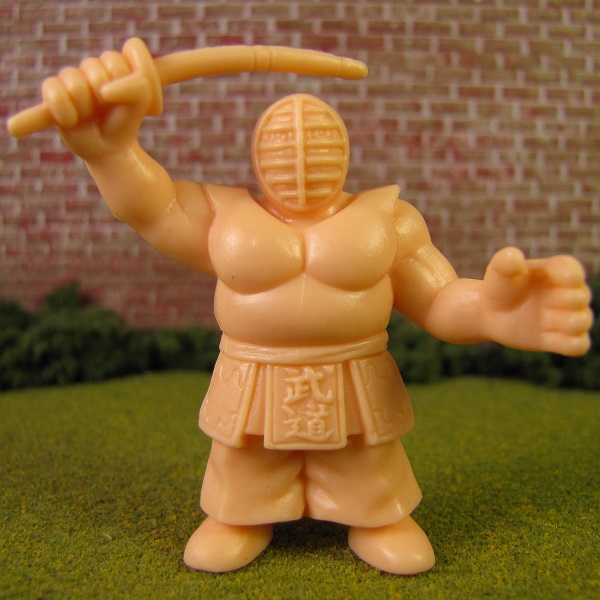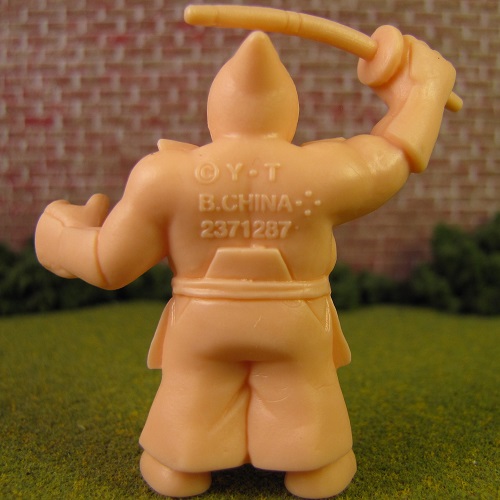 I'll start with Big the Budo from the Uncropped Catalog Picture. I instantly recognized him. I also felt this is a far superior sculpt. I know my next sentence will be utterly subjective and a little crazy, but it is how I feel about this figure. This new sculpt feels more like a M.U.S.C.L.E. figure.
I will offer my best guess why I feel that way. I believe it is having his arm raised. The original sculpt is very static. He's obviously not moving. This figure has the unique movement that you see in #219 or #208.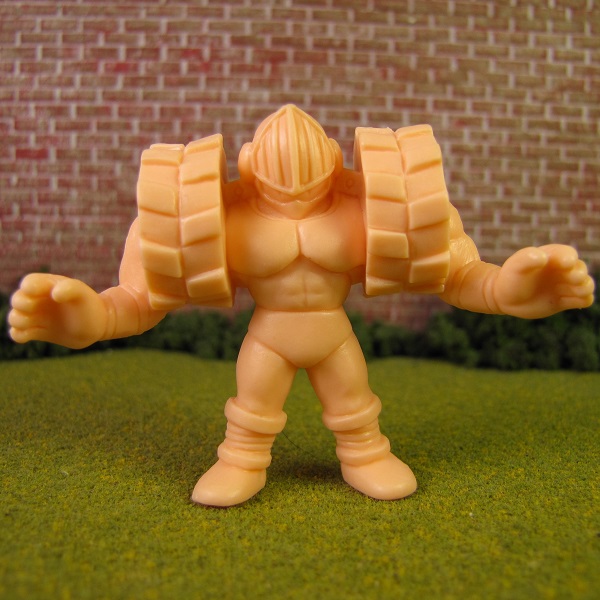 While movement added charm to the previous figure, the sculptor clearly understood M.U.S.C.L.E. figures (I know, I know – Kinnikuman figures.). Most of the figures need to have the generic battle stance. That's why I love this Tire-Guy so much. This figure makes me feel eight years old.
He's in the classic stance. He incorporates an Ordinary Object. He has a cool helmet. This figure has travelled from 1986 to find M.U.S.C.L.E. collectors.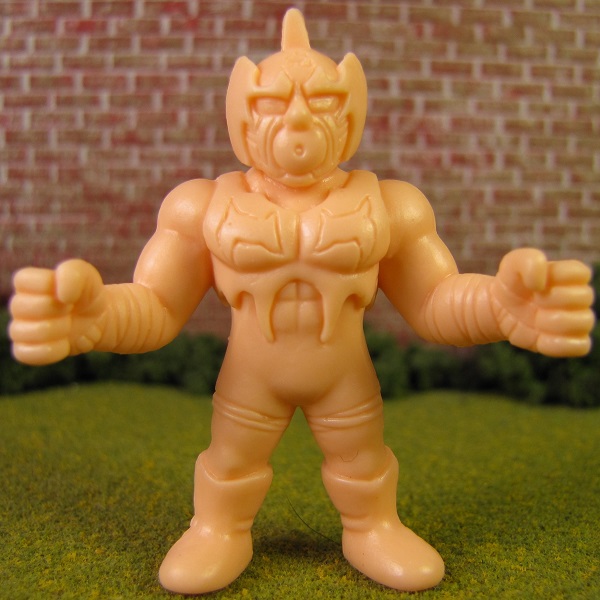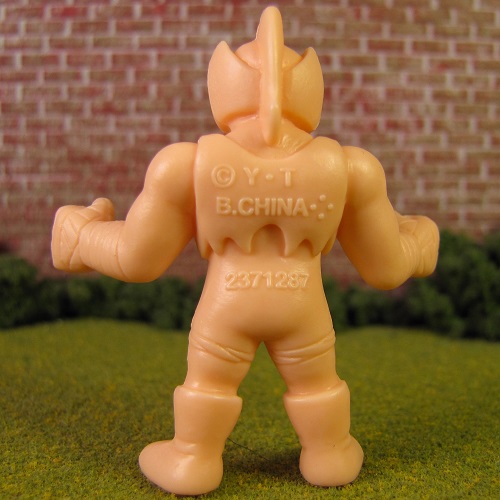 I'm sure Kinnikuman collectors were excited to see this figure. I'm sure it ties to a classic story or something. I was excited because he a new Muscleman.
When I was a kid I liked getting the different versions of Muscleman. I imagined him in different poses and in different outfits for different battles. The multiple versions of him and Terri-Bull naturally elevated their importance. They had to be the main characters. Of course my first new 4-pack needed a Muscleman.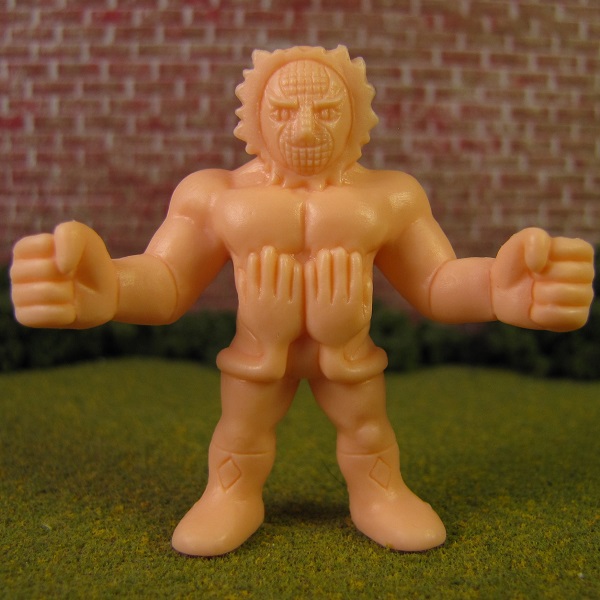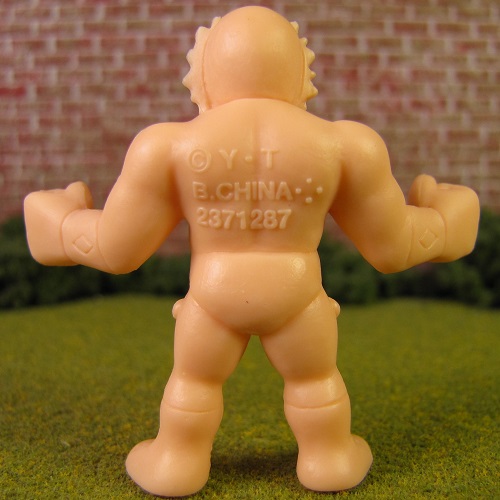 Finally, this handsy fellow. Familiar, but so bizarre too. I had this feeling so many times as a kid with M.U.S.C.L.E. figures. It made it easy to take these weird little figures and fully understand their instantly created back story.
If Bandai keeps turning out figures like these, then I'll keep buying $100 4-packs.
When I had that realization, I instantly thought, "Geez. I wish someone would just bootleg the new figures from each new pack. I don't need the other ones."
Then I felt instant remorse, "Shit. That would kill the line." I don't feel bad for Bandai. They will be just fine, even if the figures are bootlegged. Selfishly I don't want anything to happen that would jeopardize me getting more new M.U.S.C.L.E. figures.
I've waited decades; never expecting new M.U.S.C.L.E. figures. I don't want it to go away.
Time to track down Volume Two and Three.
UPDATE (6-16-2017):
As of today, here's the best option for buying the figures. Good luck!