On July 4th I posted the new Grunts. I'm so glad I didn't post something 4th of July related. I hated seeing all of those types of posts on different sites. I took a look back at my holiday posts and those suck too. Holiday posts are dead on UofM. People are here for M.U.S.C.L.E. figures.
[instagram url=https://www.instagram.com/p/BWD1rRDl8mk/ hidecaption=true width=320]
I hope I'm spending my weekend snapping some pictures of these guys. There's a very good chance it won't happen. There could be a lot of baseball played.
But I can't fall too far behind. Three years can fly by if I'm not careful.
Searching for M.U.S.C.L.E. figures on eBay always yields some odd results. It's a part of the experience. However, I've had this showing up in my search and I am fucking confused. Who is buying this thing?
I ask this question completely seriously, "What are they doing with it?"
I felt creepy just having the thing show up in my search. I felt even creepier when I clicked on it. My creep-meter exploded when I read the following in the auction description:
…their woman secret parts are quite realistic/detailed.
Oh dear.
Oh my.
I'm bleaching my eyes and burning the first few layers of skin off my body.
– $8.95. Guess the item. (You will be wrong.)
Wait. I'm going to try my two types of M.U.S.C.L.E. sellers on eBay idea. As of writing this post, there are 4,596 M.U.S.C.L.E. listings. That includes the previously mentioned "doll" and M.O.T.U.S.C.L.E and other stuff. I won't be able willing to click through all of it.
I'll only focus on the auction format listings. It seems safe to assume 99.9% of listings with a BIN aren't starting at $0.99. (Please feel free to prove me wrong and post the listing in the Comments.)
Here are the results, from the remaining ~200, auction listings:

That seems like a perfect snapshot of M.U.S.C.L.E. on eBay. Maybe an argument could be made for #17 and #18, from the center column, but I think the rule works. Again, please feel free to prove me wrong and post the listing in the Comments.
Finally, there is
this
. Perfect for the person that wants to deal with
eBay M.U.S.C.L.E. Shenanigans
. It is the same tube. It has the same indentation on the edge. Take a look at the pictures. It is
very
obvious.
Plus the seller states that they are from Schofield, WI. Magically, they do not list the location on the tube auction. Thankfully it is on their other auctions. Why does that matter?
It happens to be down the road from "Peter Martell." He is known as fbmasterpgm on eBay and was the seller of the most recent Quik tube that was mired in shenanigans. His location was listed as Mosinee, WI.
Schofield, WI is only 11 miles down the road from Mosinee, WI. Maybe the greater Wausau metropolitan area is the hot bed of M.U.S.C.L.E. tubes?
This tube belongs to Brian. He bought it for $100 on January 18th, 2017. It should be in his collection.
I continue to feel very embarrassed for this seller.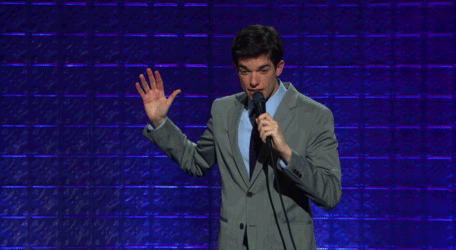 UPDATE: The price has dropped from $600 to $399.99. He also added the item location to the listing. This changes nothing.
This earworm has crawled into my brain. You deal with it now.