video game
has too easily received ridicule over the years. I've always felt like it deserved
some
defending.
The first auction, M.U.S.C.L.E. Nintendo System Muscle NES HT 1st VGA 85+ Brand NEw Factory Sealed, might be an undefendable situation for the M.U.S.C.L.E. video game. The UofM price guide suggested a lose copy of the game is probably worth around $5. It seems that sellers are asking for a little bit more than that these days – but I can't imagine the are getting it.
The price guide also suggests that a mint, sealed copy would draw the attention of hardcore NES collectors and a much higher price. As a joke I might have suggested a $50,000 BIN (although $55,000 sounds funnier to me as I'm writing). Based on the seller's other stuff, I don't believe the seller.
The auction states:
VGA Graded 85+ Cardboard Hangtab 1st edition
Why wouldn't the seller take a picture of this item? He took pictures of his other graded games. If I was selling anything for $50,000, then it seems obvious to take a picture of it.
I'm sure all of us have read an article online (like this one) talking about rare and expensive video games. I've never heard the Tag Team Match M.U.S.C.L.E. video game come up in any of them.
Again, I understand there is a collectible NES market – and I'm not an NES expert. But I can do a little research. IF this website is to be believed, then the last sealed example sold for $939.99. That's a pretty big difference.
Maybe that's why the seller has the option to make an offer. What would you be willing to pay for a sealed game in good condition?
Even as one of the craziest M.U.S.C.L.E. collectors I wouldn't pay more than $100 for a mint, sealed copy – because, who fucking cares about that game?
The second auction,
m.u.s.c.l.e. men – Mattel – the muscle mega match board game
, is a game I care about – especially when it starts at $20. However, by the time I started writing about it, the price had jumped up to $41.04.
WHAT THE FUCK?!?!
That's far too quickly approaching mint, sealed price. (The sealed copy ended up selling for $100.) This box isn't even in mint condition. There's no sticker sheet.
Good for the seller. They had a cool listing and found a lunatic with money to burn. I wonder if the current high bidder likes NES games? I know a seller that would love to meet him.
A couple of weeks ago I wondered if we were in a MUSCLEMANIA eBay dry period because I had not seen many listings. Either that motivated sellers or the universe likes to make sure I am wrong.
The third auction, Vtg Musclemania kinnikuman ko that predates muscles htf rare figures Select 1984, is a lot of seven MUSCLEMANIA figure. The $29.99 BIN creates a $4.28 per figure cost. If I needed those figures, then it doesn't seem like an awful price – especially since six of the seven look to be clean, firm figures.
The fourth auction, 1984 Select : MUSCLEMANIA Lot Of 3 Figures pre-dates M.U.S.C.L.E. Men Wrestling, is a lot of three MUSCLEMANIA figures. This lot has an opening bid of $9.95, so the opening price per figure is $3.32.
I've always struggled to decide on a "fair" per figure price for MUSCLEMANIA figures. It's always felt like it should be $5 or less. I can admit I might spend closer to $10 if I really wanted a figure, but that would only be for the Translucent Green #2 and #3 figure to complete my Translucent Green set.
Oh, and I found these auctions with my classic "pre dates" eBay search.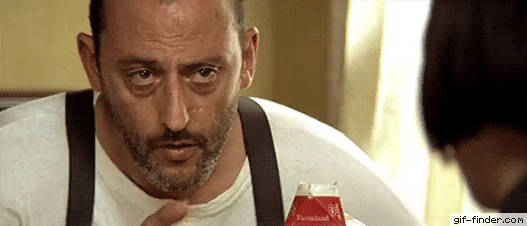 I'm going to keep the race going, but it's going to become a part of the Epilogue instead of Auction Watch. It just seems like a better fit.
The M.U.S.C.L.E.