Universe of Violence – Mr. Louseface
By Ironhaus Productions, Ironhaus Productions Oz, and Eric Nilla
Objective:
This figure was released on October 5th, 2017. It is one of the three figures that made up the third wave of Universe of Violence figures.
The Mr. Louseface figure was sculpted by Justin Gadze, also known as Metal Monkey, of Ironhaus Productions.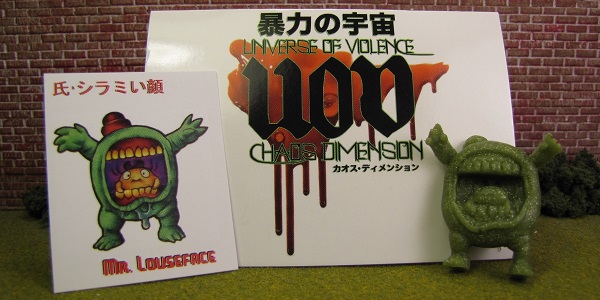 Like the second wave of UofV figures, a baseball-like card was packaged along with the figure. A set of Deathmatch game rules can be found on the Ironhaus Productions Oz website.
The figure cost $10, plus shipping. The figure was cast in multiple color combinations. Buyers could not select their color; instead a random color was assigned. This specific figure was a sparkling/glitter green. The figure was cast in a M.U.S.C.L.E.-like rubber.
As of writing, this figure is no longer for sale.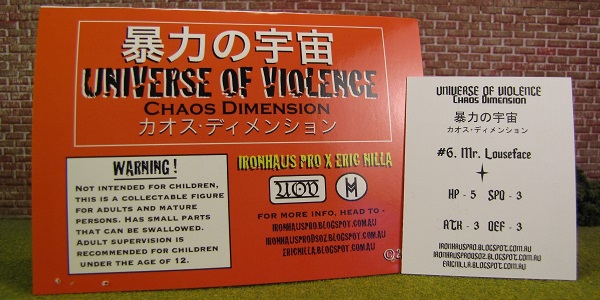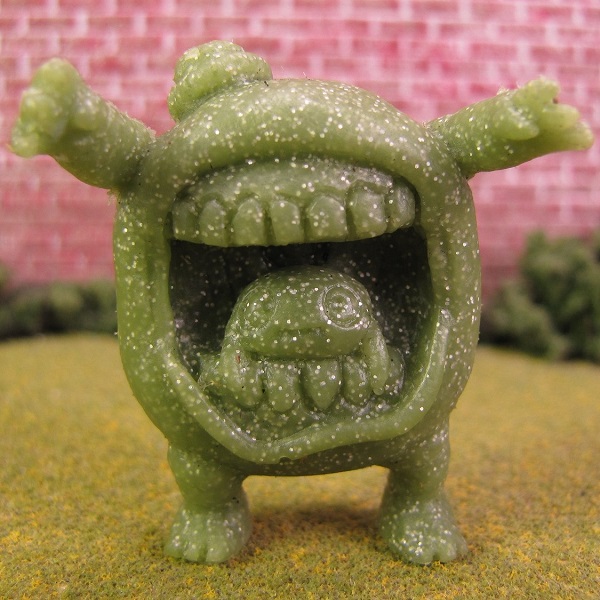 Subjective:
First of all, I forgot to take a picture of this figure in the package. Oops.
It didn't happen because I was so charmed.
I was looking at the figure and thought, "Is there a little guy in his mouth?" The card quickly confirmed my suspicion, but he's much cuter as a figure. The little guy in the mouth is, frankly, adorable.
This figure, although not exactly M.U.S.C.L.E.-like, captured all the fun and imagination of a M.U.S.C.L.E. figure. Mr. Louseface felt like a great toy, and that's so important for a minifigure.
While the little guy charmed me, the entire figure is fantastic. He would look great on any shelf, but he deserves to be on a constant turntable display.
Why?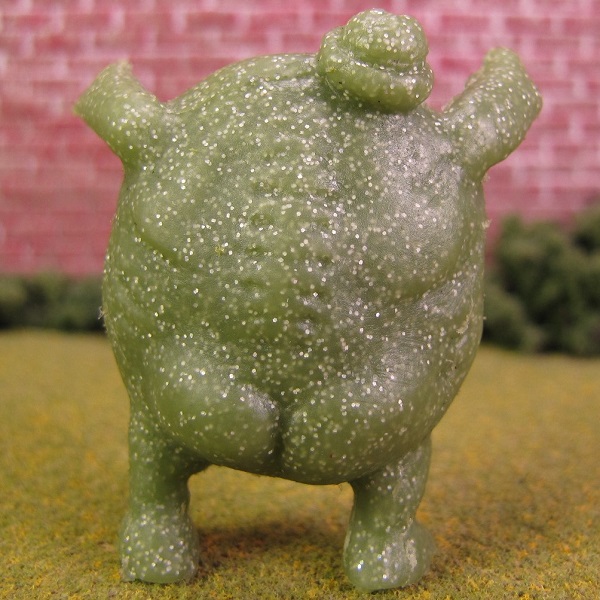 Because his ass cracked me up.
Obviously butts are always funny. But this particular butt is particularly funny because it has "character." At first, I thought its "character" was the result of reminding me of Station from Bill and Ted's Bogus Journey.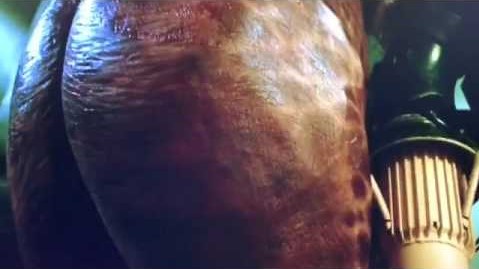 What do you think?
But as I was writing there was something gnawing at me. The ass has character. It reminds me of Station. But there was still something else. What else did it remind me of?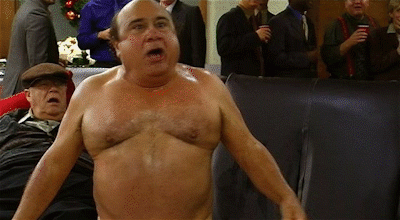 Then it dawned on me.
I imagine this is exactly how Mr. Louseface walks.
I hope you're stuck with the same thought too.
Mr. Louseface is simply awesome. I ended up loving him far more than I could have ever expected. I wouldn't mind have another color of this figure. I don't usually say that.
I like the sparkle green, but a light blue would show far more detail and make the little guy in the mouth easier to see.
For me, this is a classic UofV figure. It's not trying to be a M.U.S.C.L.E. figure, but it captures the oddity and fun of M.U.S.C.L.E. figures. It also makes me want to see more of the figure; like the Hell Chicken. I want multiple versions of the character.
The entire third wave is very strong, and all of the reviews will be a part of Art 300. It might be too late to add this figure to your collection, but don't sleep on these guys. I'm sure there will be a fourth wave. I hope there will be a fourth wave.
For more information about Ironhaus Productions, check out these links:
– Ironhaus Productions on UofMUSCLE.com
– Ironhaus Productions on Instagram
– Ironhaus Productions' Store
– Ironhaus Productions' Blog
– Ironhaus Productions on Facebook
For more information about Ironhaus Productions Oz, check out these links:
– Ironhaus Productions Oz's Store
– Ironhaus Productions Oz's Blog
– Ironhaus Productions Oz on Instagram
– Ironhaus Productions Oz (Justin Gadze) on Facebook
For more information about Eric Nilla check out these links:
– Eric Nilla on UofMUSCLE.com
– Eric's Blog
– Eric Nilla on Instagram
– Eric's Store