shenanigans
. More specifically I need a break from Alex Forbes' (
arforbes
) shenanigans; whether they are real, pretend, or somewhere in-between.
Last week, in Auction Watch #241, he listed an absurdly priced BHS figure. Not a single person was surprised it went unsold – except for maybe the seller. That listing, plus the "omitted listing," from last week kept making ripples in the awkwardly small M.U.S.C.L.E. pond. How?
Bad Larry, from littlerubberguys.com, pointed out that the same winner had been involved in three prone-to-shenanigans, high-profile listings:
The "omitted" Auction Watch listing.

Naively, I believed that shill bidding hadn't influenced this auction. However, when all of these listings are looked at together it becomes much more suspicious. The winner of this auction was s***e (46). Viewed alone, the strangest part of this winner was that in our small M.U.S.C.L.E. pond nobody knew who won this desirable lot. Not the kind of lot or price a novice would chase.

The Red #68 listing.

Now we look at the winner of the Red #68 lot. Turns out, again, it is s***e (46). Hmmm. This unknown collector has bought two of the biggest lots, in recent memory, for a combined total of $3,676.13. Hmmm.

The Purple #107 listing.

I think this lot completely flew under my radar. It certainly didn't show up anywhere on this website (sorry, guys). BadLarry shared this list of bidders with me. He pointed out the (46), but said he had used a different browser when he did the screen capture. When he used his normal browser it showed up as s***e (46).
What are the chances that three different bidders, with exactly a 46 feedback score, spent $4,186.13 on three high-profile listings? Seems very unlikely. We've never seen it happen before.
What have we seen before? A collector willing to use multiple accounts to drive up prices.
Which of those scenarios seems more likely based on past behavior? Sadly, the second scenario is much more plausible and I need a break from it. Let's take a look at the other Auction Watch #241 listings:
Counting the figures in the $76.01 listing isn't going to happen. It might be a great deal or a terrible one. I'm
still
not counting.
Four bidders and a final price of $4.25 makes perfect sense to me. I was one of the bidders. Three bidders and a final price of $12.50 seems pretty ok too. Again, I was one of the bidders. I don't have much to say about these. They basically make sense to me.
The final listing is equal parts surprising and exactly what I expected. The surprising part was the final price. I didn't expect nearly $160. But I'm not shocked that people loved it. I imagine the 15 bidders loved both the art and the figures on the card. I did. Isn't it WWF Wrestling Superstars card art?
If it isn't directly taken from one of the cards, then it is directly inspired by the art. Very cool choice. Taking a look at those four listings was the perfect palate cleanser. Let's take a look at some new listings for this week.
The first auction,
M.U.S.C.L.E. Muscle Men Toys Authentic Purple Claw #153
, comes from, arguably, one of the best M.U.S.C.L.E. sellers ever to sell on eBay –
lint speed
. Time and time again he has listed awesome figures, starting at $0.99, and avoided all shenanigans.
It's pretty hard to make a case for anyone else. Maybe Jason (Doc Moore) could be the challenger.
Either way it's another great listing by one of the best sellers ever.
At this point, I've said all I can about the #153 figure. (That's not a pat on my back. It's just a fact.)
I'll be very curious to see the final price for this Purple #153 figure. I will always be curious.
The second auction, M.U.S.C.L.E. Muscle Men Toys Authentic Red Claw #153, also makes me curious.
I'm done arguing about #153 prices, but I'm always curious to watch them unfold. This situation felt especially interesting.
The listing has a starting bid of $20 and an unknown Reserve Price. What do you think is the Reserve Price? And the important follow-up question, will it hit the Reserve Price?
I was especially surprised to see the item's location: Hamtramck, Michigan. My family has a long history with Hamtramck. My great-grandmother had a restaurant there, but it was bulldozed when the Hamtramck Assembly Plant expanded. My dad would ride his tricycle on the roof of the restaurant. Do you know what stopped him falling off? A painted yellow line. My grandfather painted it and said, "Never go past this line."
My father was left to ride his tricycle alone on the roof. Times have changed.
Back to the listing, I have a weird feeling the Reserve Price is way too high for the Class B figure. I'm willing to guess the seller is dreaming of big money for his "Rare!!!" figure.
The third auction,
M.U.S.C.L.E. Men 1980's #236 Satan Cross Rare Vintage toys Kinnikuman Mattel
, continues to stoke my curiosity.
The figure has a $0.01 opening bid and perfectly normal shipping. I can't wait to see the final price.
I was made even more curious by something kind of odd; something that might be my own weird hang-up. Have we seen this picture before?
I'm not suggesting a scam or anything like that. It was the last thing on my mind. However, I had a feeling that I have seen this exact picture before – which feels extra weird because there's nothing special about it.
Has anyone else ever had an experience like that? I know it sounds stupid. I know I sound like the person swearing they saw the Biggs scene on the TV broadcast of Star Wars.
The final listing,
Mattel M.U.S.C.L.E Battlin Belt
, shocked me at first. The loose belt had an opening bid of $23.45. How could this lot have a bid?
I think a loose, complete belt should have a price closer to $10. However, after clicking on the listing, I noticed the belt has free shipping. It was also "Expedited Shipping," which could easily cost around $12 (to get to Detroit).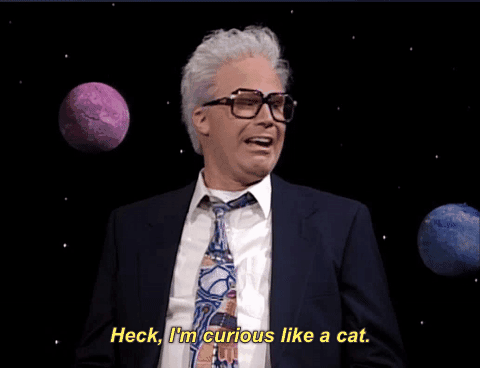 Suddenly the $23.45 isn't shocking. It seems…ok.
My shock shifted to curiosity – will this listing get another bid?
I don't think it will get another bid, but I will certainly be watching.
I need a break from