Halloween Gorewads
By Ironhaus Productions
As we head towards spring, what's the best way to start wrapping up winter? Obviously the answer is to review Halloween figures.
I don't know what it is about Gorewads. Again, I can't be objective. I won't try to be objective. I love these figures. I especially love these three figures.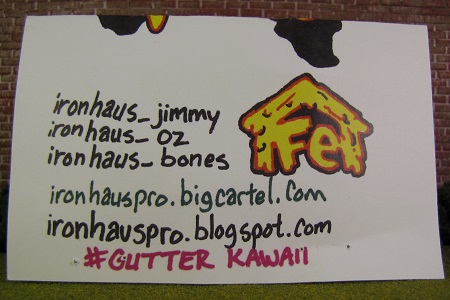 Normally my minifigures are displayed, and I'm working on displaying more of them, but these figures have earned a special distinction in our family. These figures have become Halloween decorations. The boys insisted on it. I couldn't argue with them.
I hope people don't have a negative impression of that statement. Their "decoration" status was given from a place of love and admiration. In fact, me and the boys talked about how it should be a yearly release in different colors.
I know there were three sculptors of these three figures. I apologize that I'm not sure of the specifics. Feel free to correct me in the comments.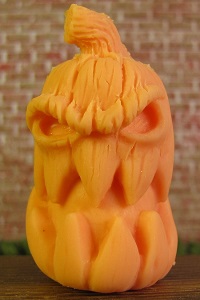 Let's start with the pumpkin figure.
This figure is simply a gem. It was everyone's favorite of the group. I believe part of that was driven by the pumpkin figure being orange. It sounds embarrassingly simple, but I think it's true. I looked at all of the figures, cast in other colors, and the sculpts seem much more equivalent.
I was really impressed with the spider on the back too. It was a perfect choice of scale. I was impressed that in never "bleed" into the figure (where you couldn't decipher spider vs. pumpkin) nor did it just plop carelessly onto the figure.
As a very broad rule, I prefer my minifigures unpainted. I think this figure begs to be painted. A novice could make it look cool and a master could create a stunning piece of art.
This Gorewad might be more art than toy – but I don't mind. The figure actually inspired me. I imagined recasting and shrinking the figure. I imagined turning the figure into a head and headswapping it onto a #207 or #136 figure.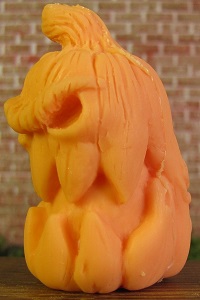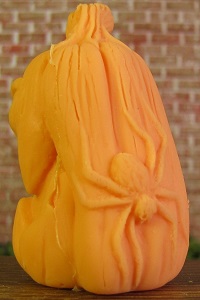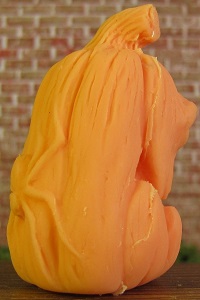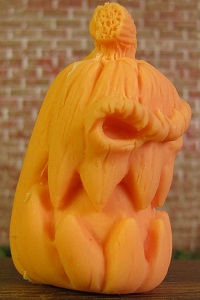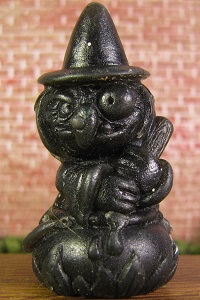 Next up we have our witch.
I think the bulging eye, cauldron, and flames are what make this a great figure. Or, at least, those are my favorite parts.
I would be nervous to try and sculpt a witch figure. I would be afraid of re-creating someone else's witch. This sculpt doesn't feel like that at all.
The most shocking thing about this figure is that it doesn't feel like a Monster in My Pocket. It feels like a Gorewad. Maybe that's the most impressive thing about this figure!
The only thing that the pictures fail to properly illustrate is the iridescence-like shine the figure has. It really isn't a simple, straight-ahead black figure.
Like the pumpkin figure, this figure's artistic qualities inspired me. It would be cool to insert a small LED light under this figure is it was cast in a more translucent color.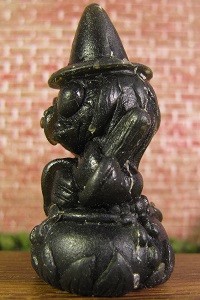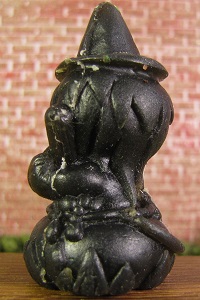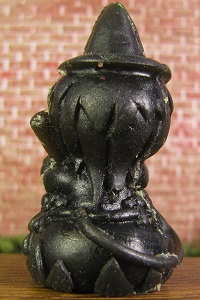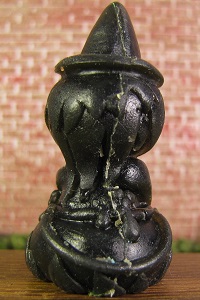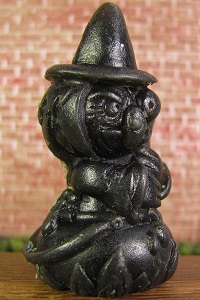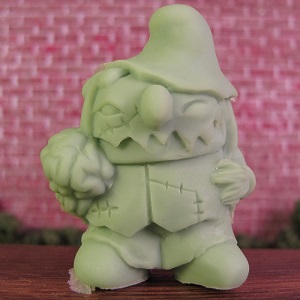 Last, but far from least, the scarecrow.
I was super charmed by him holding a brain – and not for a second did I think Wizard of Oz. The face of the scarecrow is the reason I didn't have that idea. That's the face of a scary scarecrow that ripped out someone's brain. It's not the face of a scarecrow wishing for a brain.
Again, I'm shocked that this doesn't have a Monster in My Pocket feel to it. It feels like a 100% Gorewad and that's really impressive to me.
This green color is also ridiculously awesome. It looks great and doesn't hide a detail. It reminds me of the Bunyip color, but it's not the same. There's just something about this color range (?) that works great for detailed minifigures.
I usually tell what the price was, but I don't remember. For me, that's usually a sign of being money well spent.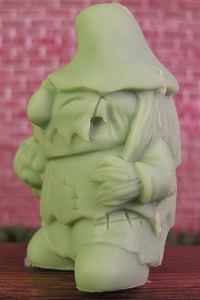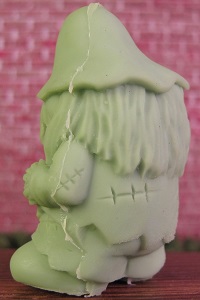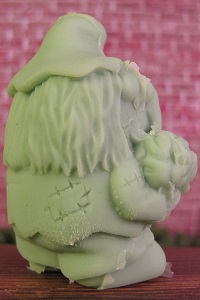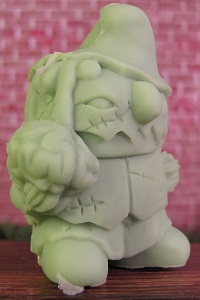 Hopefully these come out each Halloween. I would sign-up for a yearly subscription.
I did take a size comparison picture for these figures too. They were larger than I was expecting, since many Gorewads are almost microfigures. I thought their size was perfect.
For more information about Ironhaus Productions, check out these links:
– Ironhaus Productions on UofMUSCLE.com
– Ironhaus Productions on Instagram
– Ironhaus Productions' Store
– Ironhaus Productions' Blog
– Ironhaus Productions on Facebook
For more information about Ironhaus Productions Oz, check out these links:
– Ironhaus Productions Oz's Store
– Ironhaus Productions Oz's Blog
– Ironhaus Productions Oz on Instagram
– Ironhaus Productions Oz (Justin Gadze) on Facebook
For more information about Ironhaus Bones check out:
– Ironhaus_Bones on Instagram