On February 25th I shared this mysterious #33 M.U.S.C.L.E. figure. I asked the question, "Can you guess this faded color?"
I was shocked that anybody had a guess.
When I saw the figure I had no clue of the original color. It was pure white. There were no hints as I examined the figure.
That didn't stop people from guessing. Even my oldest son thought he had the answer. He thought it had to be a Green figure. He swore it had some green-tinting to it.
But where did this figure come from? How did it get this way?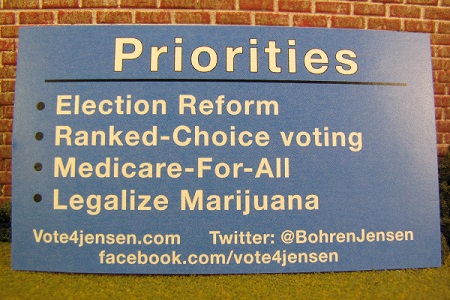 It came from, Senate candidate, Jensen Bohren.
This marks the first time a political candidate has ever shared something with the University of M.U.S.C.L.E. website. Will this become a trend? Probably. I imagine future presidents will be sharing their M.U.S.C.L.E. collections here on the website – looking for the important M.U.S.C.L.E. collector endorsement.
Since Jensen Bohren was the first to do it; he has the support of this M.U.S.C.L.E. collector (although I'm not in Mississippi).
How did Jensen acquire this figure? It's a long story.
Actually, it's a short story that took a long time.
Jensen was curious how sun-bleached a M.U.S.C.L.E. figure could become. The figure started on a windowsill, but spent the vast majority of time in his plastic case hanging from a rear-view mirror.
Jensen was curious if the original color could be identified. He also didn't have the heart to damage the figure by cutting into it. Luckily this website is willing to participate in M.U.S.C.L.E. torture in the spirit of research.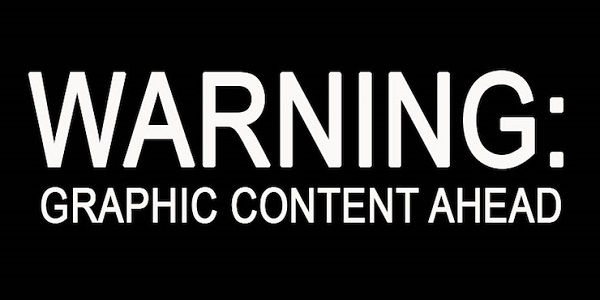 Ready?
.
.
.
.
.
.
.
This is you last chance to turn away from the M.U.S.C.L.E. carnage.
.
.
.
.
.
.
.
Here was the first cut. I was shocked.
I thought this cut was going to instantly reveal the color. I assumed that, even badly damaged, it would be limited to the mainly the surface of the figure. That assumption was 100% incorrect.
The figure was a perfectly uniform white color throughout.
If I hadn't known the figure started as a different color, then I would vehemently argued it was cast in white plastic.
Maybe the arm was too thin? Maybe that is what allowed the entire thing to change?
Would the same thing happen to the more dense parts of the figure?
The M.U.S.C.L.E. torture continued. Again, the results were shocking.
The results stunned me. I was literally sitting at my desk slack-jawed.
The proof of my shock is the lack of pictures after I cut off the right arm. I was confident I would see a hint of color after I cut off the right arm. I didn't.
My reaction was instant. I cut the figure in half.
I was still in disbelief. How was there no trace of color?
The final cut was out of frustration – not curiosity. Maybe there was a trace of color in the thick head? There was not.
The original color of the #33 figure can be revealed after 15 years. The figure was originally orange.
Thank you to Jensen Bohren for sharing a very fun M.U.S.C.L.E. story. If you'd like to say thanks, or lend him some support, then checkout the following links:
– Vote4Jensen.com
– @bohrenjensen on Twitter
– Southern Progressives for Jensen Bohren on Facebook
I want to add one final note. I love that the figure is a Class B figure. I imagine that fact pains somebody. It makes me enjoy the M.U.S.C.L.E. torture even more.