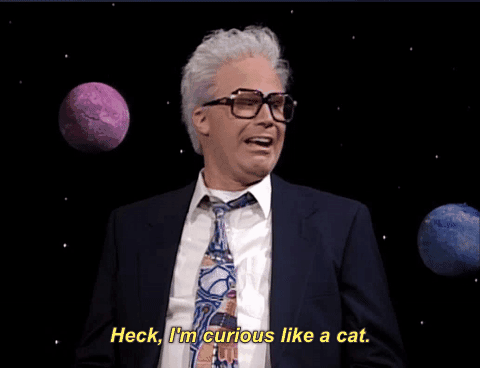 Last week I was very curious to watch some auctions unfold. They did not disappoint.
Well, that's not entirely true. The final auction last week was a loose belt with an opening bid of $23.45 and free shipping. I was curious if the lot would get any additional bids. It did not. Not too much more to say.
Thankfully the other three auctions had much more interesting results.
The $570 sales price was shocking to me…at first. Three Purple #153's ago the sale price was $1,051.01. Two Purple #153's ago the, sucipions, sale price was $676.66. One Purple #153 ago didn't get a single bid with an opening bid of $833.
Obviously the MRT drives this price up. But maybe the 2% of M.U.S.C.L.E. collectors have their figure already? Maybe the only buyers remaining are one standard deviation; not two. Maybe?
M.U.S.C.L.E. is not infinitely huge. Here we had a Purple #153, from a trusted seller, and the price was much lower than "normal."
Wouldn't it be strange if only certain listings, mired in shenanigans, attained abnormally high prices? Interesting.
The Hamtramck #153 still has a mysterious Reserve Price, but we know $34.30 wasn't it. I think the seller screwed himself by setting a Reserve Price. I can't imagine many people wanting to pay more than $30 for a Red #153 figure. Do you guys agree?
Finally, the $44 Satan Cross. I was surprised that the listing had 11 bidders. I think that was the result of a $0.01 opening bid, but that's just my gut feeling. I think just about every M.U.S.C.L.E. collector would pick-up a SC if they could get it for a few bucks. Are there any collectors that consider themselves long-term that don't have a Satan Cross?
Ok, what do we have this week?
The first auction, M.U.S.C.L.E Men Lot 28 Kinnikuman Vintage Mattel 1980s Muscle Men Mixed Colors, is probably targeted at perhaps the small audience ever – the Ashura-Bull collector that wants to try removing paint.
Ok, maybe the opening bid of $10 will open that up to some other people too.
Unfortunately, the seller wants "Serious bidder only." If you're going to goof around and laugh, then just move along. This listing isn't for you.
I don't know why that struck me as so funny. It's not the first time I've ever seen it, but it felt extra ridiculous today. I did have a mental image that popped into my head when I read it this time. I say this stone-faced opening a box, and thinking to himself, "Exactly as promised."
I might be in a weird mood.
The second auction,
10 Pack – M.U.S.C.L.E. Toys Garbage Can – 1985 – Brand New Sealed
, is a 50/50 10-pack.
It has a $36 opening bid plus free shipping. I don't think that's too bad. I've always argued a 10-pack is in the $50 ~ $75 range, with the Color and 50/50 usually being a little less.
I'm not surprised the listing already has one bid. I am curious to see how much higher the 10-pack will climb.
I would think the final price is $40, but free shipping might get people to spend a little bit more.
At what price would you buy a 10-pack with the sole purpose of opening it to smell it? That was my initial thought when I saw this listing. Would I open it if I could get it for $36? I couldn't do it at $36. If I could score a $25 10-pack, then it would be opened.
The third auction,
M.U.S.C.L.E. muscle poster, 1985 Mattel original! 34 1/4″ x 22.5″
, made me break one of my Auction Watch rules. I have come to prefer one auction picture per spotlight. I feel like a M.U.S.C.L.E. listing should be able to be represented in one picture. (It also makes things much easier for me.)
This poster listing made me post two pictures.
When I originally saw the poster, and the opening bid of $50, I thought this might be a good upgrade poster. The first picture made the poster look really, really good.
Then I read the auction description:
Damage to corners and sides (see pics). Some of the white stars have been filled in with black magic marker.
Oh. Damn.
The poster isn't really in the awesome shape I had hoped for originally.
The corners, and colored stars, were not the part of the auction that officially freaked me out. The part of the auction that was most terrifying was also in the auction description:
Will ship via USPS Priority Mail poster box.
Box?!?!
He means tube, right? Right?!?!
He's not going to fold that poster. OH GOD! PLEASE DON'T FOLD THE POSTER!!!
I feel like I'm watching a car crash in slow motion from far away.
The last two listings mystified me. I, almost, don't know what to say.
The fourth auction, M.U.S.C.L.E Wrestling Figures Ring Mattel New in Package Unpunched Vintage LOT, is priced at $499 – plus about $40 for shipping. The fifth auction MUSCLE MEN COLLECTION OF M.U.S.C.L.E. FIGURES VINTAGE TOY lot, is priced even higher with a $599.99 BIN.
What.
The.
Fuck.
Where could these delusions come from? I can't do any math that rationalizes these prices. It would have been easy saving these two listings for the Epilogue and award them an Asshole of the Week award.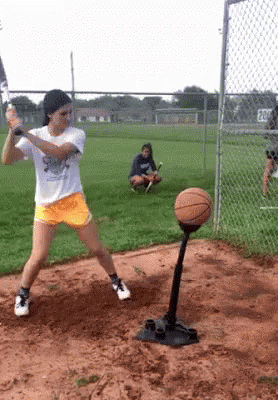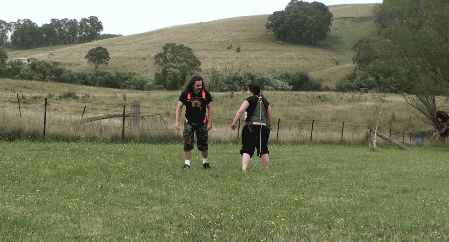 This is beyond AOTW.
This is a special class of delusion.
Maybe they could race each other?