The M.U.S.C.L.E. Thing
By Namu Niku and Eric Nilla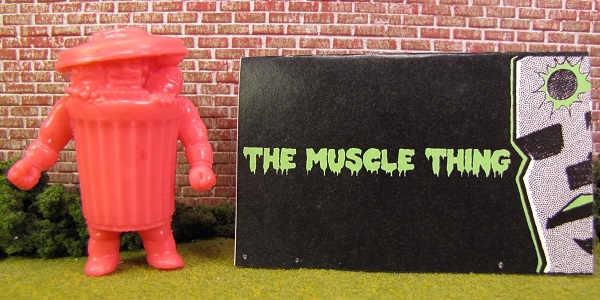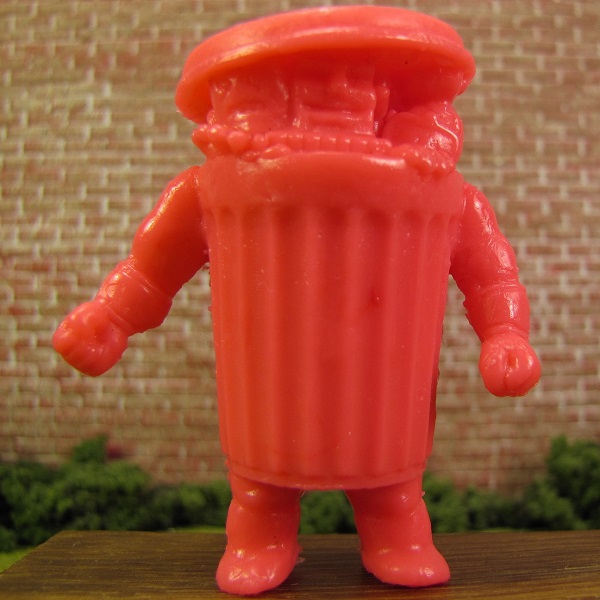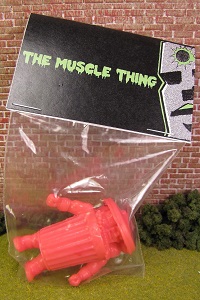 Objective:
This figure was created by Namu Niku and Eric Nilla.
While not a direct revision, it cares on the traditional started by the "Super Rare M.U.S.C.L.E. Can" and the "M.U.S.C.L.E. Can".
The figure came bagged and carded. It was available in several colors, including a M.U.S.C.L.E.-like Flesh color. This version of the figure is a bright Magenta-like color.
The figure cost $20.
Subjective:
I thought I ordered the Flesh version. It was probably sold-out when I ordered. I probably just assumed the color I selected must be the Flesh option. I can't lie, I was bummed out by the color when it arrived – and I hated that.
It's a great figure, but my pouty-baby-brain is still frustrated. I became more frustrated because the color was difficult to photograph. I became even more frustrated because my old eyes had some trouble identifying the faces in the trashcan.
I see a Sunshine front-and-center. There's a Kinnikuman face to the Sunshine's immediate left.
I'll turn in my M.U.S.C.L.E.-card if necessary, but I can't tell who is to the immediate right. If I keep going right I see a Robin Mask, then I'm done. I can't make anything else out.
In my defense, I went to the eye-doctor this week. I do need new glasses. My contacts were fine, but I wore glasses as I inspected the figure. I'm wearing the same glasses as I write this review.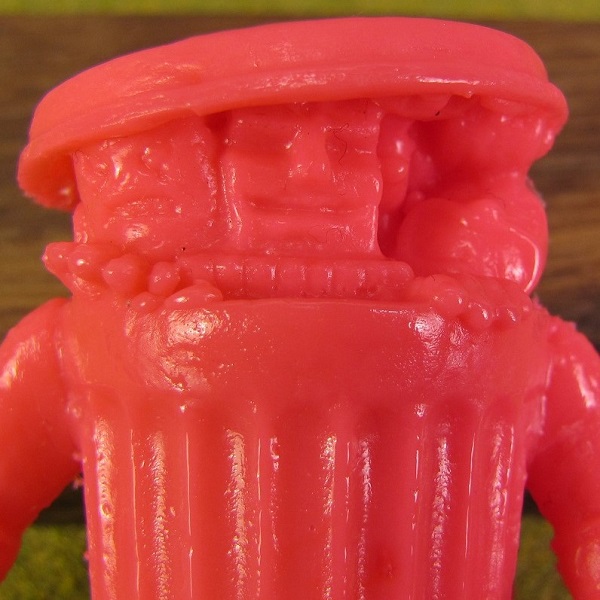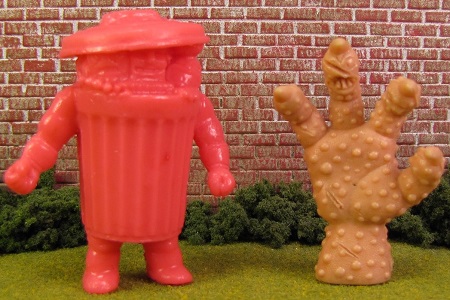 Ultimately, I really like the figure – even if I'm not in love with the color. However, it's impossible for me not to compare it to the other cans from these guys. I like the concept of this figure the best; with the arms and legs – because he's really a figure.
The SR Can and v2 just seem better executed. I love the size and faces on those two more than this guy.
Please, please, please understand I still really like this figure. It's just that he came in third place as the third "version" of the figure. I love Star Wars. I love the original trilogy. This guy is my Return of the Jedi.
You likely already know these artists. But just in case you need to find more information, here are some places to find more information about Nama-Niku:
– Nama-Niku on UofMUSCLE.com
– Nama-Niku.com
– Nama Niku on Instagram
– Namu Niku on Twitter
For more information about Eric Nilla check out these links:
– Eric Nilla on UofMUSCLE.com
– Eric's Blog
– Eric Nilla on Instagram
– Eric's Store
– Eric Nilla on Facebook