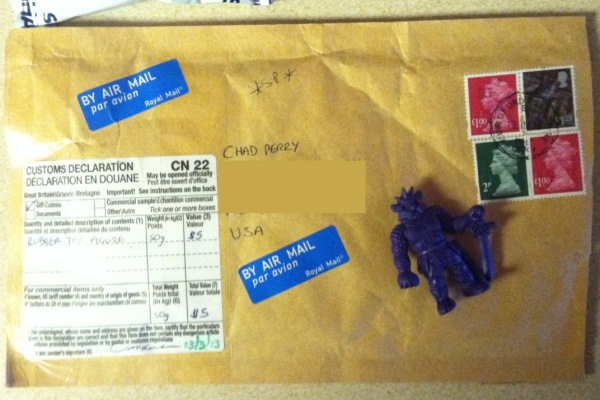 It's funny having these four stories grouped together. I have stuff to say about all of the posts, but the Happy M.U.S.C.L.E. Story is so much bigger. Maybe my emotions have been pushed more to the surface lately. Or maybe it just moves me.
The world can throw so much shit at you. It is amazing how impactful a little bit of kindness can be on someone. A huge gesture of kindness is indescribable. Thank you John.
The Happy Story also has a weird connection to AW #128. There is a comment from Tad Cherry. I am about 85% sure that Tad is rickztoyz. He was the seller of the Nesquik figures.
Ignoring Rick, Auction Watch #128 had some pretty cool stuff.

Finally, however much time I spent on my Patrick gif was a total waste of time.
I used it one time. Obviously because it's not very good. This is the second time it has been posted. What a waste.
Almost as big a waste as asking about OMFG Series Three.