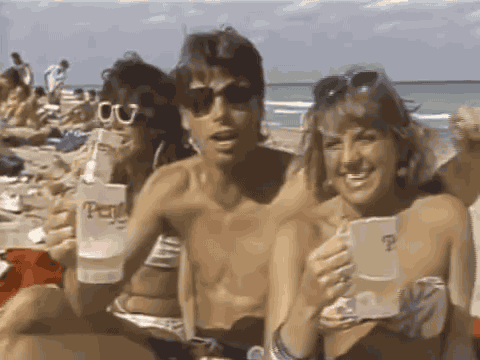 Was I on a spring break five years ago? I don't know. I thought I could write about what resulted when I searched "Spring Break" on the site.
Nothing. Strike two.
Then I thought, "I can highlight any posts that have been posted on April 14th."
Over the past nine years, excluding this post, there have only been three posts on April 14th. I don't know why that number feels so small.
The Website Review #11 feels ancient. It feels like something from an AOL-era. Of course, I checked out the blog that was featured. There hasn't been anything posted since March 9th, 2010. Wow.
Do you think Facebook/Twitter/Instagram killed the site? Probably not. The author stopped using Twitter in 2014.
I don't have anything to say about AW #60. It's not a very good one. Looking back, I found that one pretty boring.
MMMM #33 is the best April 14th post. I really liked re-reading Terry's story.