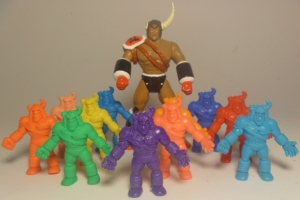 I was clearly on vacation five years ago. I'll let you guys in on a meaningless secret. When I go on vacation, I like to use figure posts as content. It allows me to prepare them in advance.
I'm sure I had the MMMM #11 in advance too. Seeing the group shot again really reminded me how much I like this sculpt. That sculpt looks great in every color.
I have to admit, I don't like the big version.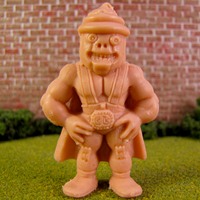 It's kind of funny the MMMM #11 and Super Cupcake Lucha involved the #1 and #2 figures. I wish I could say that was intentional, but it was probably a happy accident.
I love this figure too. I wish Rampage Toys was still making minifigures. He's still doing great work, but the scale is getting bigger than I prefer.
I rounded out the week with the #210, #211, and #212 figures.
And thanks again for voting last week. I know it was easily the most important vote you will ever cast.