Each year it seems like the Year in Review is a little different. The trend continues as this year the Year in Review has been broken into four parts. Hopefully you have already read 2018 Year in Review – Part I before we start Part II.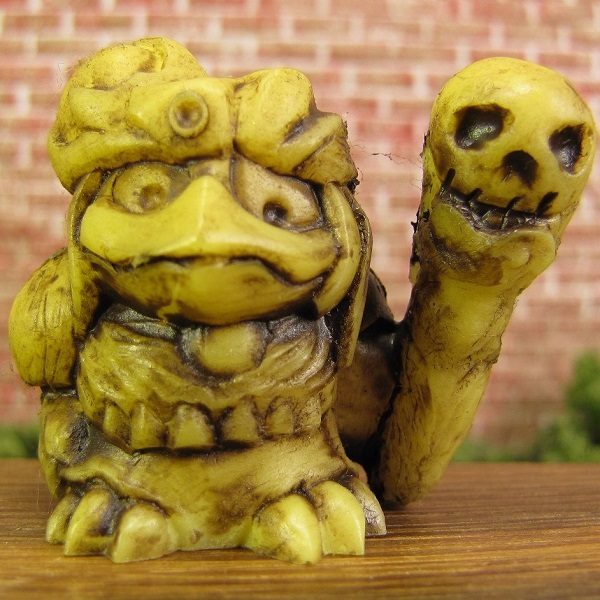 April
April started without an April Fool's prank and M.U.S.C.L.E. Figure #125. It was followed up with Bird Wizard from, the King of Microfigures, Jimmy and his Ironhaus Productions.
The SUS is such a mixed-bag, but this SUS serves as a perfect reminder why I like to post the SUS. Seeing John's act of kindness is a great example of how awesome the M.U.S.C.L.E. community can be to each other. Tad Cherry and Patrick made me smile and roll my eyes. The little laughs are nice too.
M.U.S.C.L.E. Figure #124 led the way to AW #246 and Right Arm Cat.
Was 2018 the year of the faded M.U.S.C.L.E. figure? It sure seems like it. This Epilogue featured more faded figures.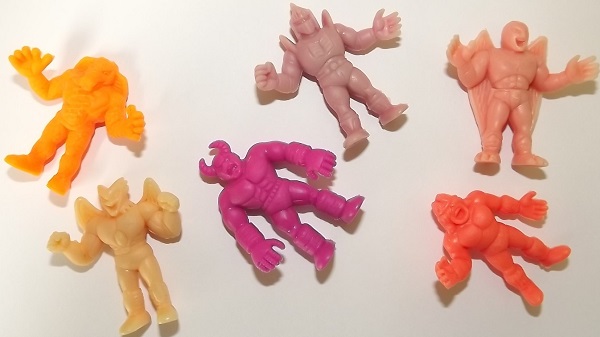 I wonder if a virtual archive could be created of a super-faded M.U.S.C.L.E. set? Each sculpt is insanely faded. I bet that would entertain seven or eight people.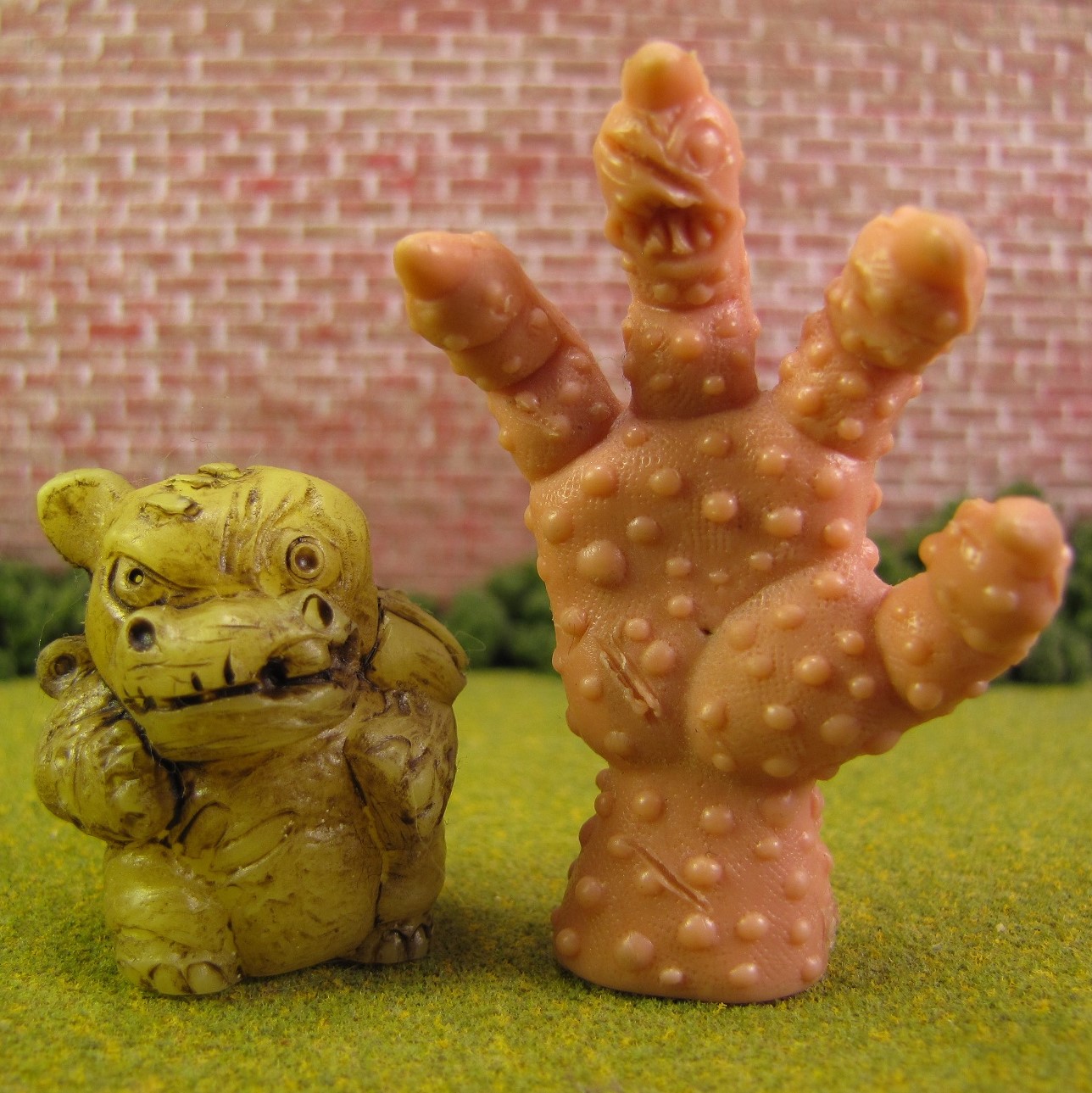 AW #247 makes me think 2018 was about faded figures and long-winded AW's. Damn, sometimes I have a lot to say. And Hipporottamus proves that with all my words; sometimes they fail me.
I love Hipporottamus. I still wish he was being cast in more colors. If there was an award for "Best Microfigure that was TOTALLY Underappreciated," then this guy would easily win.
Speaking of wins, the very first AOTW Fatal-Four Way was posted in the April 15th Epilogue. That Epilogue also featured the passing of Kraig Crocker. Looking back two things jump-out: (1) how often it crosses my mind; and (2) how little money some people donated. I recognize some of those names; I'd be embarrassed to donate so little money.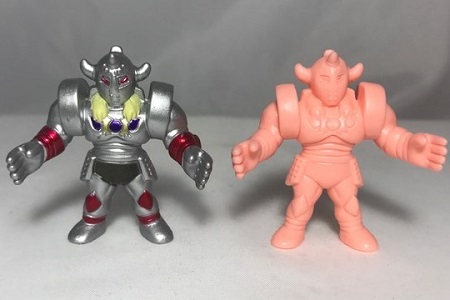 Professor Terry shared his Painted Kinkeshi Chase Figures from MMMM #121. Professor Terry loves the figures, but I'm less enthusiastic. Spending more money for difficult to find figures, which are already hard enough to get, doesn't sound like fun to me. Plus I prefer unpainted figures.
Having said that, I thought the Akuma Shogun looked pretty cool.
AW #248 was another long AW post. If I said that I enjoyed rereading it, then how insanely narcissistic would that be? Pretty bad, right?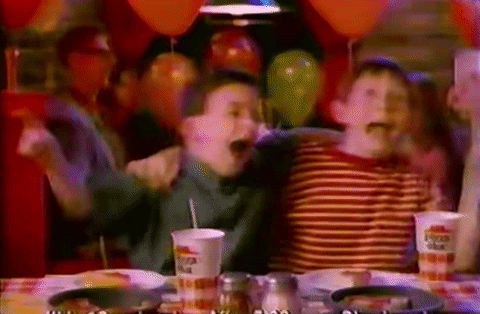 Too bad. I enjoyed rereading it.
The SUS pointed out the MMMM was turning five years old. I still laugh at the idea of someone getting upset with his "title." If the SUS can point out the light-side of M.U.S.C.L.E. collecting, then it can also point out the dark-side. It amazes me, but shouldn't, that people demand respect or admiration for doing nothing.
I've been doing this website for nearly ten years and I still get embarrassed wen someone says, "I like your website."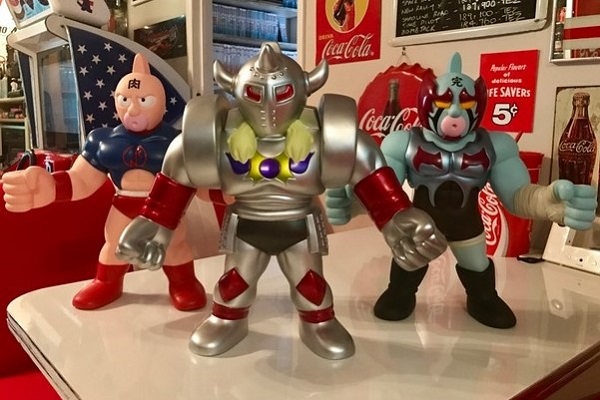 April wrapped up in a big way with Giant Bandai Figures in MMMM #122. Why do I like these, but don't like the smaller painted versions?
I guess they just feel vastly different. They feel like those really big action figures. My youngest has a huge Spider-Man and my oldest has a Darth Vader; neither considered them action figures. They became room decorations. I think I feel the same way about the Giant Bandai figures.
May
The first post in May brought us four new FLAF figures from Nick M. Do you laugh every time you read the name, "Ninja Rick?"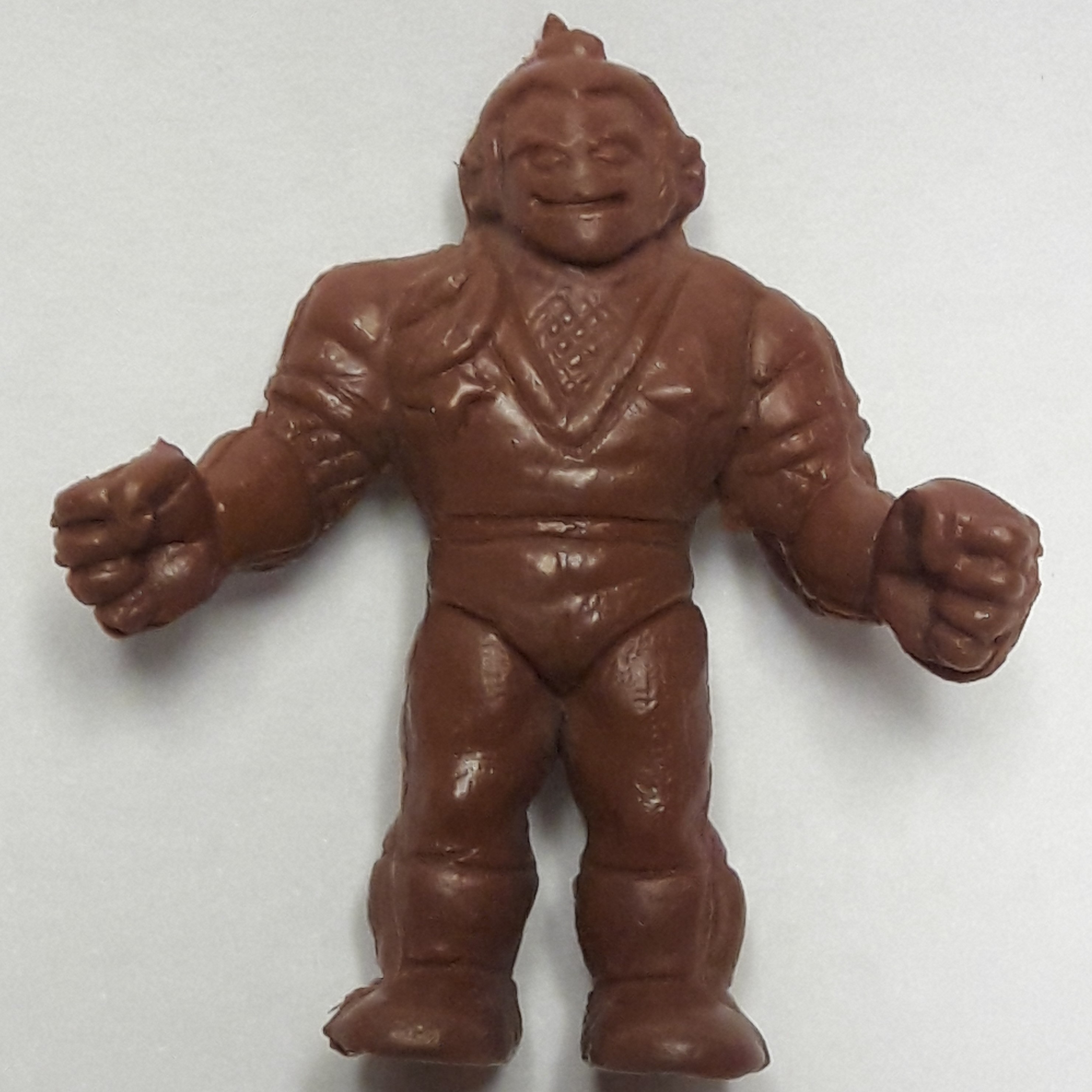 I do – especially when I see the figure.
AW #249 was focused on 4-packs, but my advice on Kinnikuman buying still rings true. At first, I was a little crazy trying to get the Premium figures. But it got easier when I calmed down and relaxed. Asking for help made a big difference too. Why don't we do that more in M.U.S.C.L.E. collecting? Hell, why don't we do that more in life?!?!
The Sunday Paper returned for the first time since Dec. 17th, 2017. It was one of two Sunday Paper appearances in 2018. I have to admit I'm surprised by the lack of submissions. I understand that people can post their rants anywhere these days, but this does seem like a good place for a M.U.S.C.L.E. rant. At first I thought, "Maybe everybody agrees with me?"
That seems unlikely. Today I believe that people don't care and/or don't think I would post differing opinions.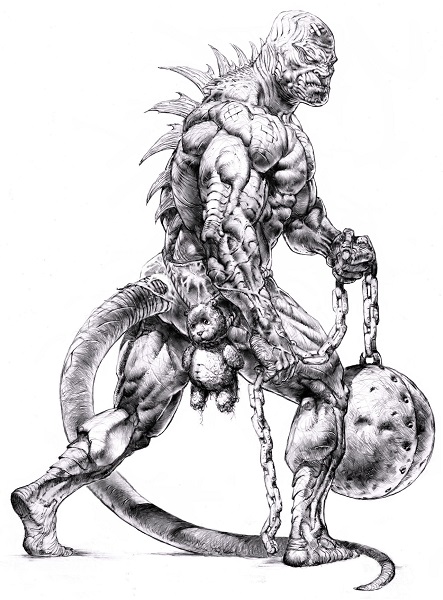 Danny Cruz sent in some M.U.S.C.L.E.-inspired art. Can you believe, before Danny's submission, there hadn't been a piece of M.U.S.C.L.E. fan art posted in over tree years?!?!
I really wish that character could be turned into a minifigure.
MMMM #123 is interesting to me because we shared so many opinions about the figures. We also differed on some things. This is a great example of why I wish The Sunday Paper was more often used. I think it is infinitely interesting when M.U.S.C.L.E. collectors try to articulate their opinions about figures.
AW #250 kept Nestle Tube drama alive and well. Ugh.
What is a M.U.S.C.L.E. figure? Can you believe it took me nine years to add this ultra-basic information? Oops.
The Pocket Brawlers cost $55. That still seems like a high price, but it was worth every penny. If you missed out on these figures, then buy them now. They are on sale for $42 – but you can only get Red.

Looking back at AW #251 caused vomit to bubble up again. Gross.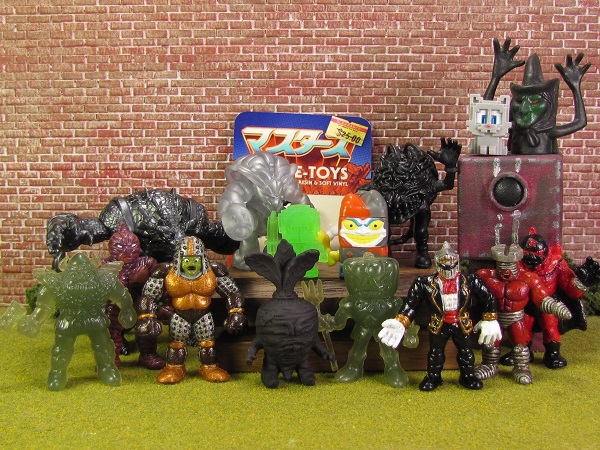 Minifigure Potpourri should become an ongoing UofM feature. Do you guys agree?
I kind of like the mixed bag review of various figures. It doesn't fit perfectly into one lane, and I like that. The lack of perfect fit continued with Pete's Outdoor M.U.S.C.L.E. Pictures.
I know that I'm treading dangerously close to hyperbole, but I truly think when collectors share this type of stuff it's just as fun as any Non-Poster figure. I imagine M.U.S.C.L.E. hobbyists agree with me. M.U.S.C.L.E. "buyers" probably think that sentiment is completely absurd.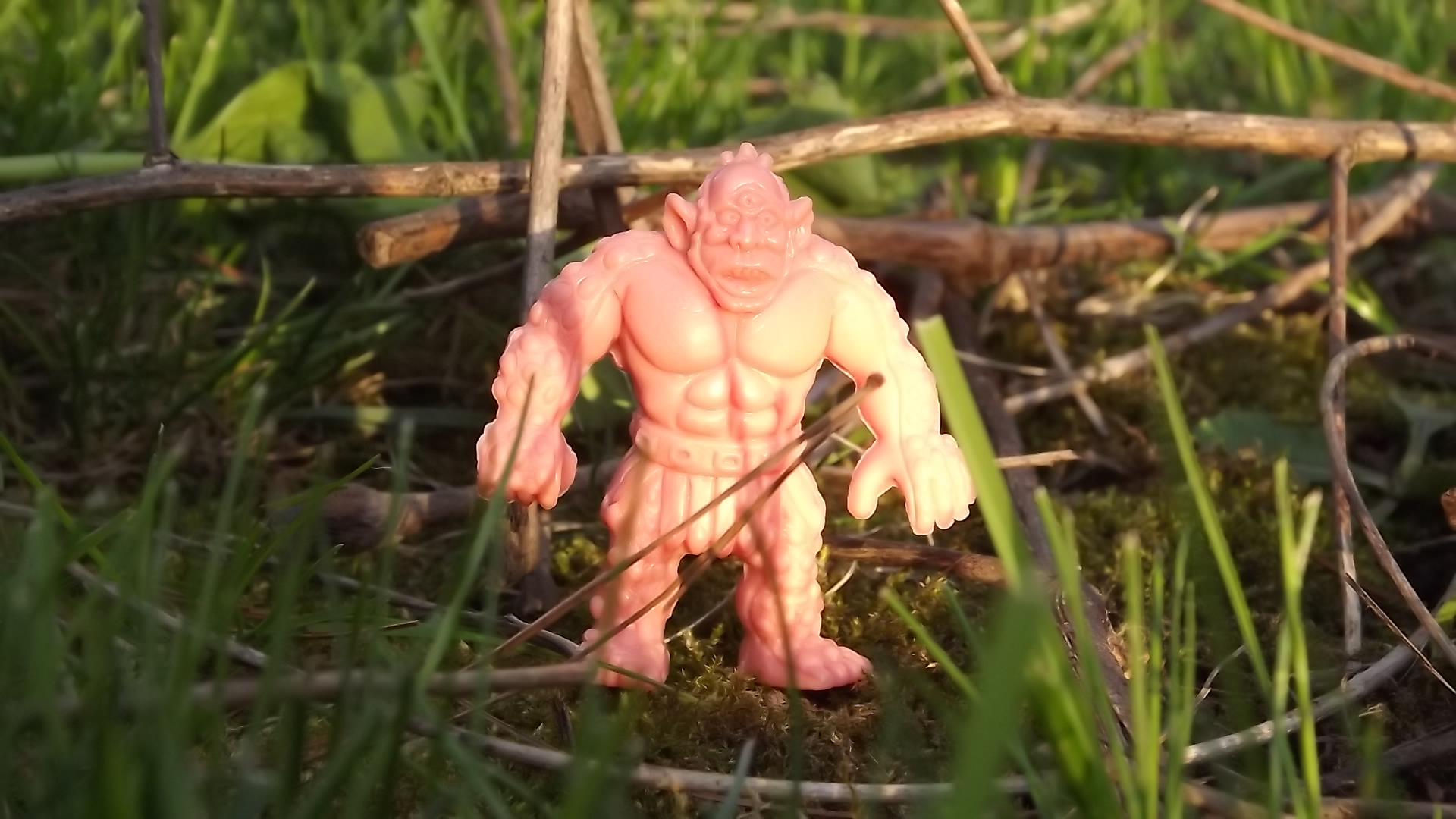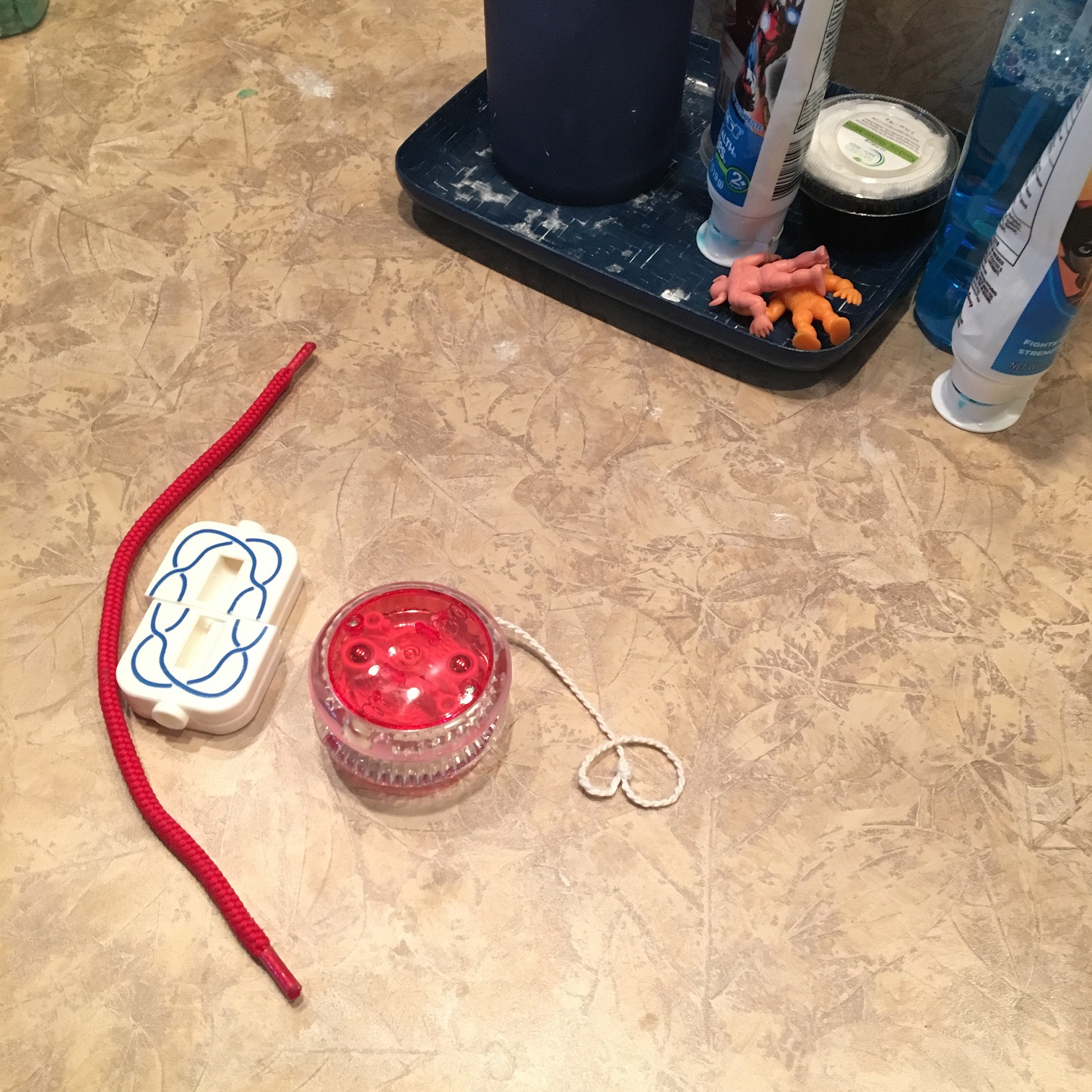 June
June started with Damning of the Torpedoes starting to die out. What a sad way to start a month.
The sadness is washed away with a MMMM that forces me to smile.
It makes me smile every time I see a M.U.S.C.L.E. in an odd spot in our house. It means it was being played with as a toy instead of being treated like a "collectible."
I love every second that happens, because I know it has a finish line – which is getting closer and closer far too quickly.
The 4th Wave of New M.U.S.C.L.E. Figures was another great addition for M.U.S.C.L.E. collectors.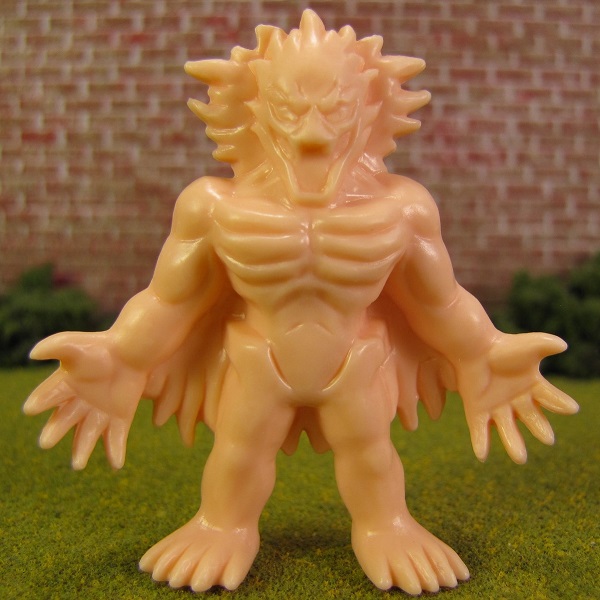 This was another great installment in an already awesome collection.
One of the shortest posts of 2018 featured a M.U.S.C.L.E. newspaper advertisement.
The June 3rd Epilogue maybe the most important safety reminder every posted on this website. I don't want to break my arm patting myself on the back, but I'm really proud of this reminder. Just imagine how many people were spared from injury because they heeded my exercise equipment reminder.
This SUS mad me smile. I hope you do too.
MMMM #125 features Professor Terry walking us through the Kinkeshi Premium Set Vol. 6. I think these are some of Terry's best posts.
Lucas Rage, the King of Counterfeit, created quite the M.U.S.C.L.E. Ephemera Mystery.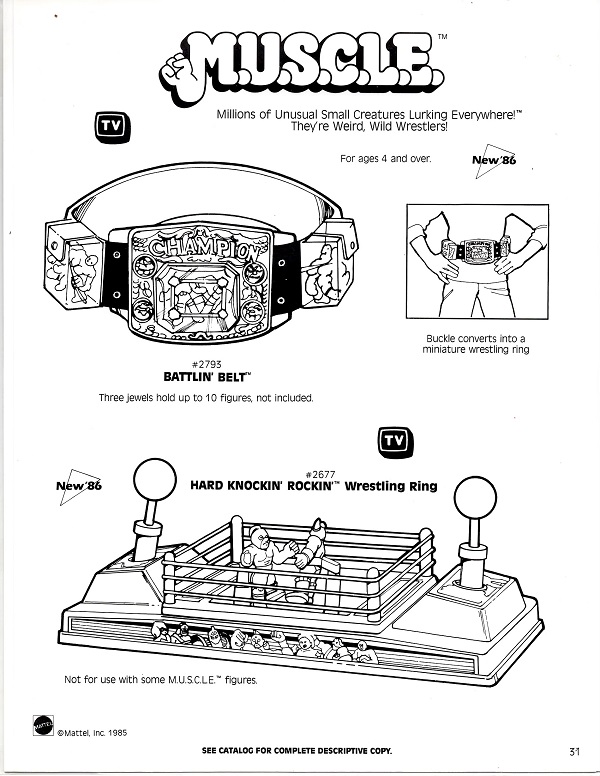 Some guesses were made, but no additional information has ever been discovered. Do you happen to know the secret of this sheet?
June wrapped up with an Epilogue that had a great story: Brian and Nick working together to buy the figures they needed. I love hearing those stories.
The math at the bottom of the Epilogue also made me laugh.
The first part of the 2018 Year in Review and you have just finished reading the second part. The third and fourth parts will be coming very soon.