Each year it seems like the Year in Review is a little different. The trend continues as this year the Year in Review has been broken into four parts. Hopefully you have already read Part I and Part II before we start Part III.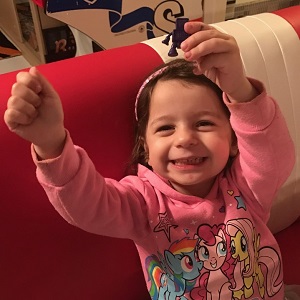 July
MMMM #127 instantly puts a smile on my face. Anybody reading this website already loves M.U.S.C.L.E. figures. But I love seeing pictures of kids reacting the same way as M.U.S.C.L.E. collectors. I think the pictures serve as reminders of how powerful these toys were/are in fueling the imagination.
Looking back at AW #257 the gif at the end of the post made me laugh again.
One of the strangest MUSCLEMANIA Updates took place in July. I didn't know what they were, but RetroWorldKorea offered an explanation, "They are used in a game called 'ddakji.' It's played the same way as POGS. They made ddakji it both cardboard and rubber forms."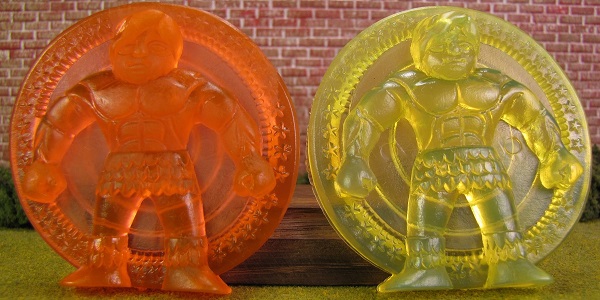 I mentioned, in Part I, that I was humbled by the kindness when a Flesh-ier version of The M.U.S.C.L.E. Thing showed up in my next order of More M.U.S.C.L.E. Cans. Some of these figures are still available. Don't let 2018 without these figures in your collection.
Four New Warped Figures were added to the virtual archive. The warped #138 was my favorite from the group.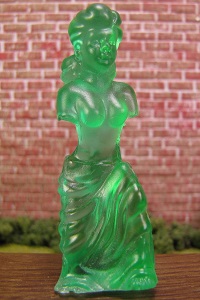 Gummi Venus de Milo from Iconoclast Toys came out in July. If you don't know the story behind where this figure comes from, then you are shockingly young to be on this website. If this was re-released in a more keshi-like plastic I would instantly place another order.
August
More Star Trek M.U.S.C.L.E. Figures wins the award for least expected update – maybe ever! What do you think the chances are we will ever see another sealed example like these? My guess is the chances are slim-to-none.
The most interesting part of AW #261, for me, was the results of the poster poll. Do you agree with the results?
This might be the longest SUS.
Professor Terry answered the call when I said, "Anthropology Help Needed." It wasn't comprehensive, but I need to get that ball rolling in 2019. If you can help, then please let me know.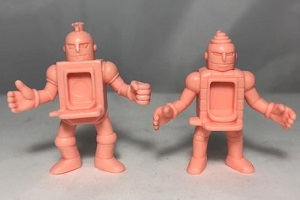 September
MMMM #128 highlighted the seventh wave of Kinkeshi Premium figures. Until Professor Terry pointed it out I hadn't notice that the same characters were already getting re-sculpted.
I certainly love to complain, but I can't get too upset about this issue. I'm so in love with the new figures that I can overlook almost everything else.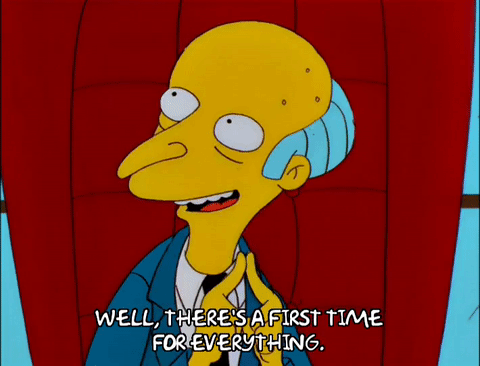 The new AOTW Fatal-Four Ways have been one of my favorite additions to the website in 2018. It is shocking to me that it took until September to get the first tie.
The M.U.S.C.L.E. Imaginext Figures were such a fun part of 2018. I fully expected to hate the figures, but I was 100% wrong.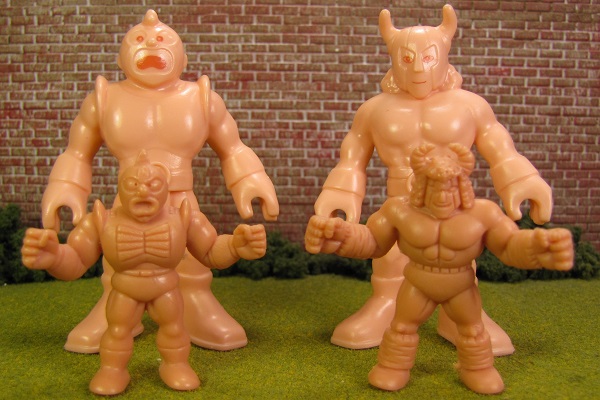 Thanks to, the King of $0.99 Class A auctions, lint-speed sending me the figures as his "way of saying thank you for the hours I've enjoyed reading UofM" I was forced to eat some crow.
AW #264 featured a pair of interesting polls. I found the results very insightful.
The 4-Pack Canadian Card Update was essentially a sticker. But it does raise the question, "Why does it have the sticker?"
I offered my hypothesis, but no prevailing theory emerged.
You have now completed the third part of the 2018 Year in Review. Hopefully you have already read Part I and Part II. The fourth, and final, part will be coming very soon.