The Kinkeshi Premium figures have been released as complete boxed sets. Bandai added to the Kinnikuman Kinkeshi Premium figures by releasing a series of figures in vending machines (Gashapon). The capsule has a checklist and single sculpt. The main Gashapon series has six sculpts in three colors: (1) Flesh; (2) Blue; and (3) Red. Some sets have painted chase-figures. Some of the sculpts are two-piece, which was a trait of some original Kinnikuman figures. The fourth series, sixth series, seventh series, and 10th series has already been reviewed.
There are also special "best of" sets. These figures follow the same format, but the colors are Flesh, Green, and Clear. The first and second sets of this special "best of" figures have already been reviewed.
Bandai released yet another special set, "Kinnikuman Wazakeshi Premium." This new set features two-piece combinations of characters. The sets contain five two-piece sets. They only color that is available is the original keshi/M.U.S.C.L.E.-flesh color. The first volume has already been reviewed.
The most recent special edition from Bandai does not seem to have an overarching title or brand. I believe the most recent set is simply called, "Clan Forces Gathered."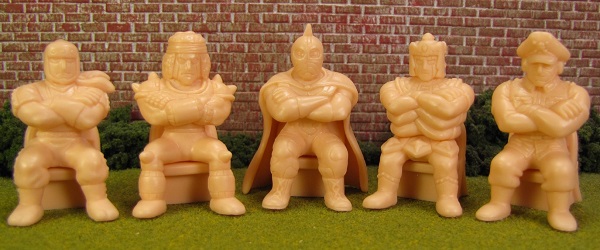 It is embarrassing to admit, I don't remember where I bought these figures. I start with that because it is critical to me purchasing the figures. The figures were priced (and I can't remember the price either) such that I couldn't past them up. I felt rather indifferent when I originally purchased the figures.
When the figures arrived, I was instantly charmed by the folding chairs.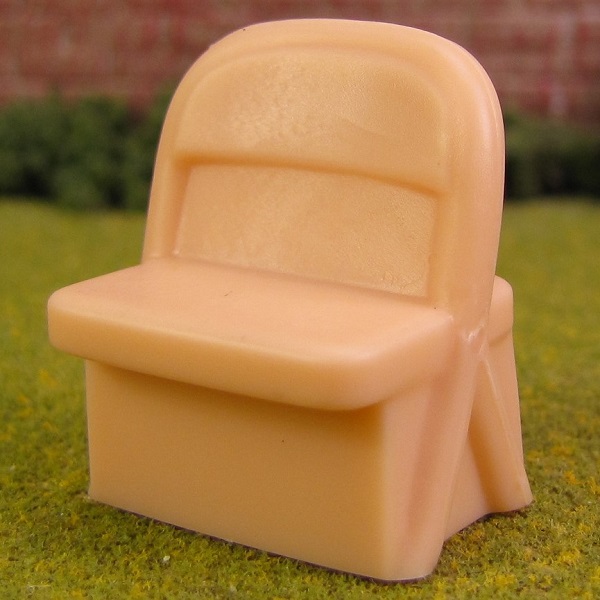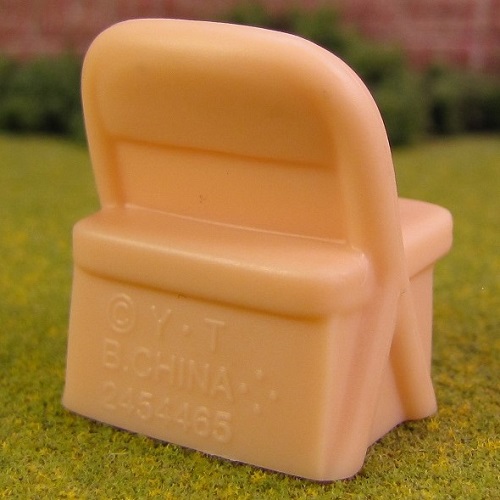 When I ordered the figures I didn't know what the figures were sitting on. When I learned it was a folding chair I was completely charmed. It seemed like the most M.U.S.C.L.E.-choice. They are not thrones or pedestals; simply folding chairs. Hilarious.
I imagine that these figures most be from an important story arc or scene. Why else make five figures sitting with their arms folded?
I don't know the story I don't care either. Five characters sitting with their arms folded feels very M.U.S.C.L.E. to me. It's weird and different and gasoline to throw on your imagination fire.
I'm not going to review each figure. Overall I loved the sculpts. I think they all look great – even Terri-Bull. It might be the best version so far, but I do wish he had horns. I also don't like Brocken, but that's me. I just don't like the character. You can tell me he's changed or become a good guy. I don't care. It has always, and will always, feel weird to me.
Otherwise, these silly figures make me smile. I didn't know how I would feel about these figures when they arrived, but I was blown away. So funny; so unusual; and I couldn't be happier that I bought them.