Kinkeshi Premium
figures have been released as complete boxed sets. Bandai added to the Kinnikuman Kinkeshi Premium figures by releasing a series of figures in vending machines (
Gashapon
). The capsule has a checklist and single sculpt. The main Gashapon series has six sculpts in three colors: (1) Flesh; (2) Blue; and (3) Red. Some sets have painted chase-figures. Some of the sculpts are two-piece, which was a trait of some original Kinnikuman figures. The
fourth series
,
sixth series
,
seventh series
, and
10th series
has already been reviewed.
There are also special "best of" sets. These figures follow the same format, but the colors are Flesh, Green, and Clear. The first and second sets of this special "best of" figures have already been reviewed.
Bandai released yet another special set, "Kinnikuman Wazakeshi Premium." This new set features two-piece combinations of characters. The sets contain five two-piece sets. They only color that is available is the original keshi/M.U.S.C.L.E.-flesh color. The first volume has already been reviewed. The most recent special edition from Bandai does not seem to have an overarching title or brand. The most recent set is simply called, "Clan Forces Gathered."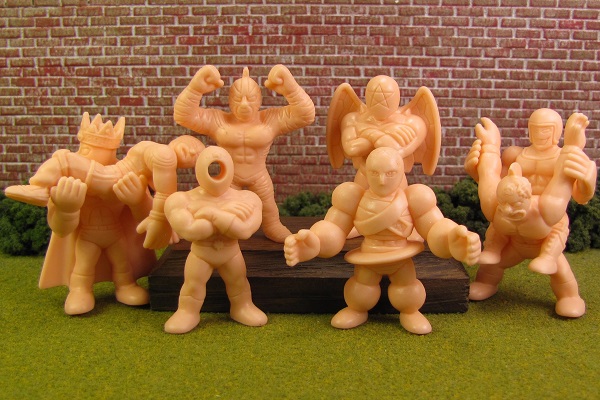 There is a really weird trend with this series. I didn't notice it until I was cropping the thumbnails. Most of these figures are tall and narrow. Just look at the three figures below.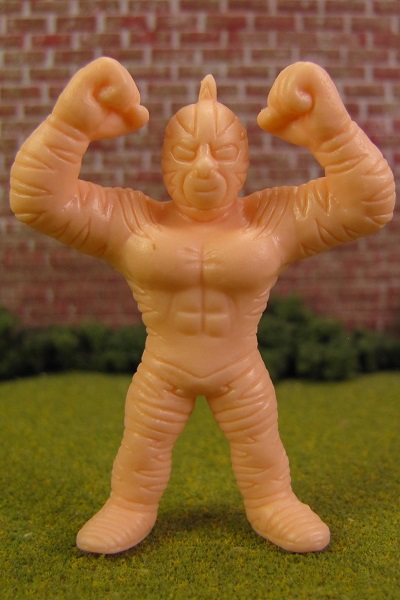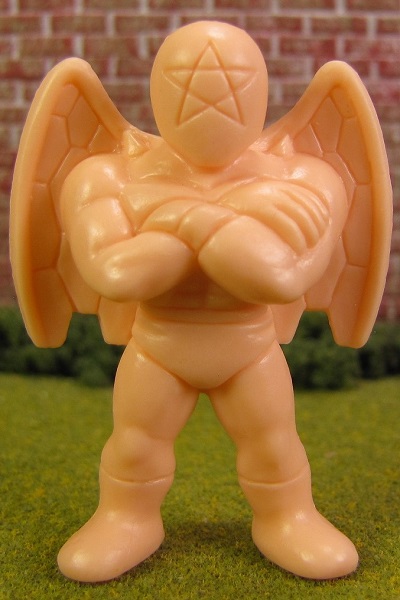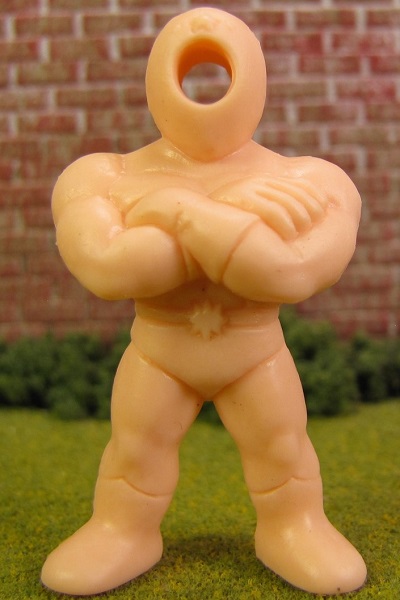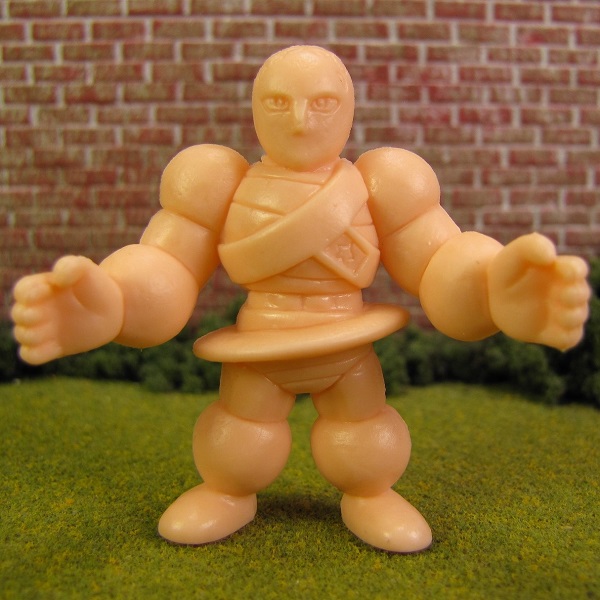 Normally I crop the figures in a square thumbnail, like the figure to the right. The sculpts often have the M.U.S.C.L.E.-neutral pose, which I love. I think of that pose as standing athletically with arms outstretched to the sides (again, like the figure to the right).
Because they are not in that "standard" pose it seems probable I would not like the figures. It is quite the contrary. I love that Bandai is trying different things with the figures. That is one of the things I originally loved about M.U.S.C.L.E. figures. There were the "neutral" poses, but there were a lot of interesting and unique poses too.
If there is one critique for this series, then it is the lack of radical characters. With most, if not all, of the releases it feels like there is, at least, one wild character. All of these characters have a pretty…restrained design. I kind of miss the outrageous character design.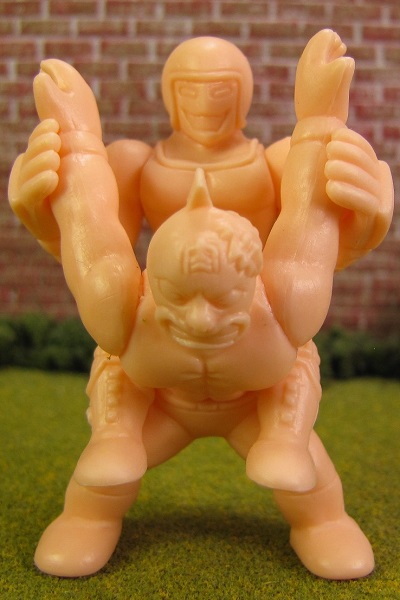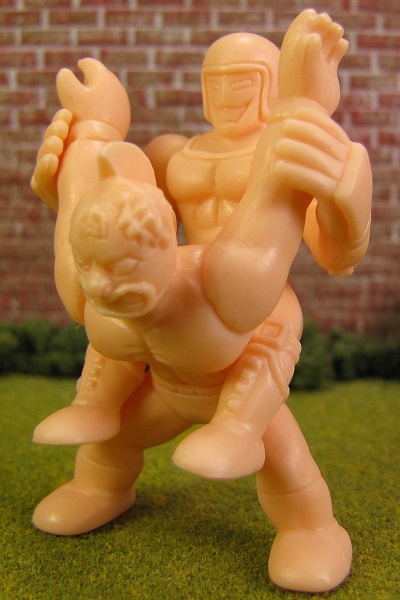 The first two-piece combo features Warsman inflicting pain on Kinnikuman.
I shouldn't be so surprised when the two-piece figures effectively balance, but I am surprised. This combo will be very easy to display.
The smiling face of Warsman was my only complaint with the figure. It didn't feel like that is the correct face when you're kicking ass. However, I quickly discovered this is a common Warsman expression.
Ok. I can let it slide.
Seeing the two-piece figures separated almost never looks good. This combo is no exception.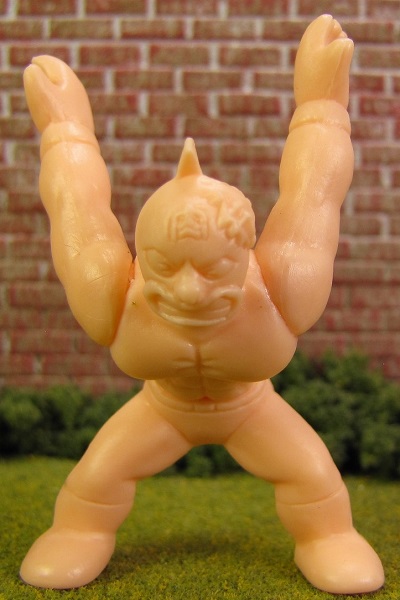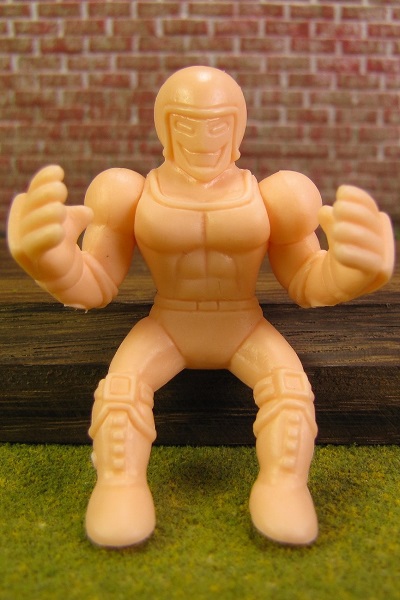 However, I want some one to create a custom M.U.S.C.L.E. newspaper and put it in Warsman's hands. We can steal a chair from Clan Forces Gathered. The Sunday Paper would have the greatest custom figure.
The Kinniukuman figure has left me feeling uncertain. Were the figures arms added to the body?
I think the answers is yes because the line in the shoulder seems too deep and too pronounced.
The second two-piece is probably an iconic moment. It looks kind of weird to me. Kinnikuman seems to be carrying Kinnikuman – and I love that craziness.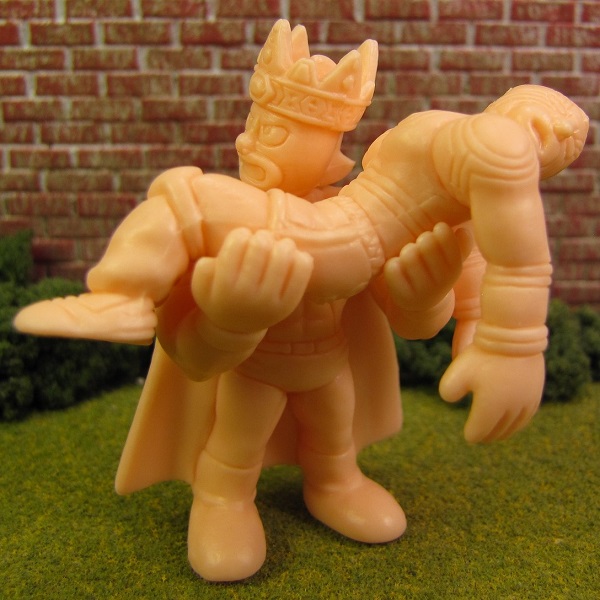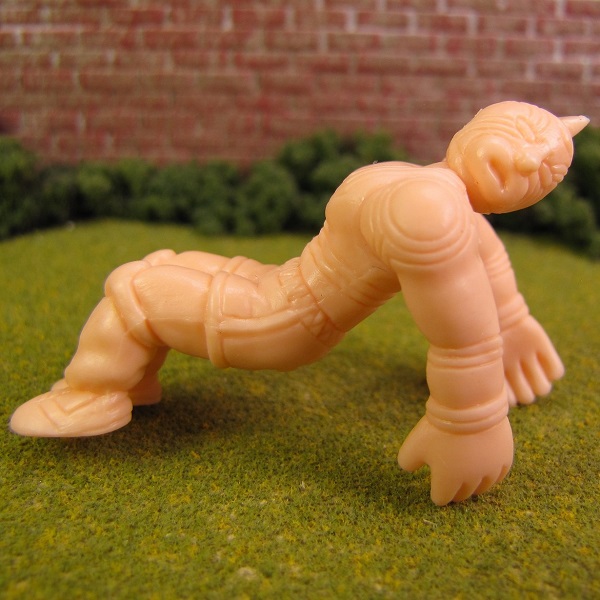 Kinnikuman carrying Kinnikuman looks freaking awesome in person. It was a little more difficult to effectively photograph. There really wasn't a "perfect" angle.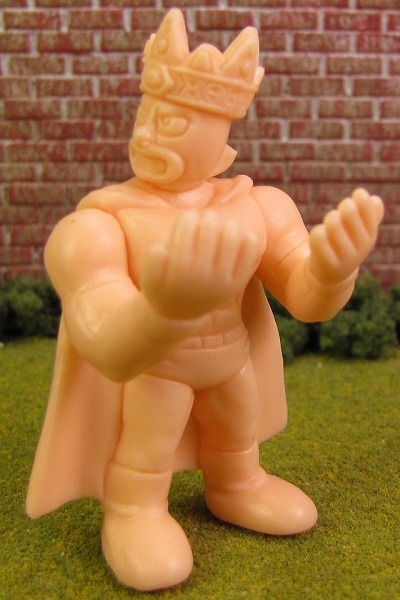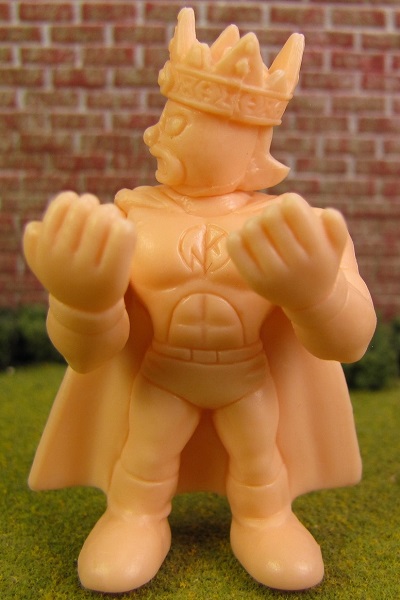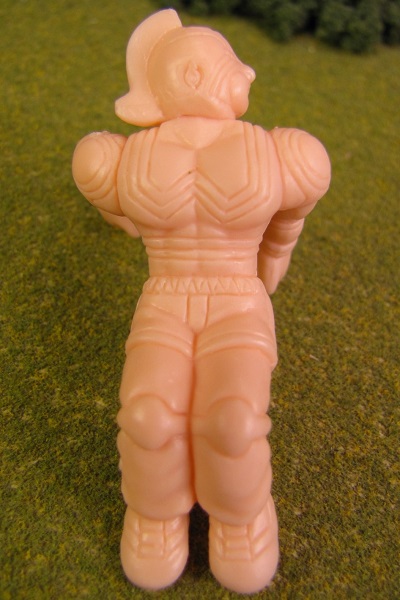 The