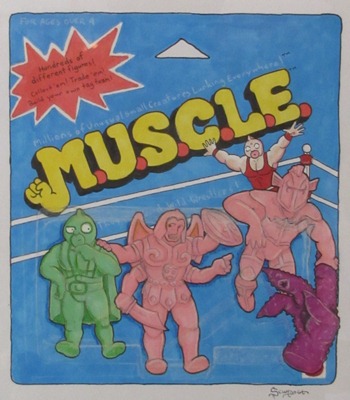 Stir Up Saturday continues with five posts from five years ago. The first post is MMMM #38.
It is hard to believe that post is five years old. And I don't know what more I can say about it. I really spilled my guts, and the entire story, in that original post.
I think that post feels current to me because that art is still prominently displayed. It might be the most consistently displayed of "memorabilia" I have ever owned.
I finally broke down and posted a Price Guide five years ago. I was so adamant against posting a price guide for years. Looking back I can, so clearly, see that was a huge mistake.
Giving people a basic guide was necessary. Holding that information back didn't help things; it just withheld information for people that needed it. Do you agree with the prices?
Five years later, I still do. Obviously there will always be exceptions, but as a rough guide I think it's pretty damn accurate.
AW #154 certainly doesn't hold up as a classic, but it does have two interesting listings.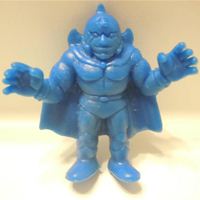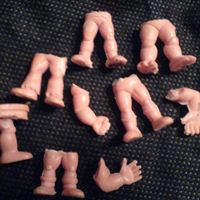 The Class A Dark Blue #92 was originally listed for $88.88 and there were no bids. It eventually sold for $6.49 with two bids. I believe the number of expensive Class A figures is dropping daily. The population of idiots, myself include, willing to hunt these figures is dropping daily. And I can't imagine, with all the information available today, that any collector is going to start a Master Set collection effort.
The custom fodder lot didn't sell. I found evidence it was released several times, but I can't find a final sale price. I'm not surprised. It is custom fodder, but for 99.7% of M.U.S.C.L.E. collectors it is garbage.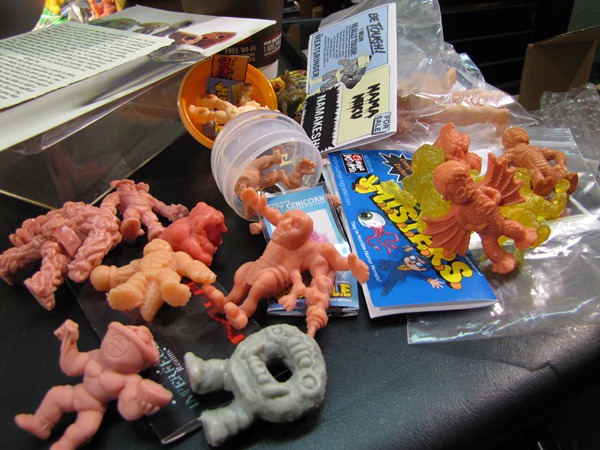 The Epilogue, like AW #154, isn't a classic. My favorite part was the picture to the right.
I actually miss having a pile of figures stack up on my desk. I'm not really any less busy, but I haven't had a legitimate pileup like that one it quite some time. I don't know what conclusion I should draw. I don't feel more organized. I don't feel less busy.
I think the conclusion is that there are not as many minifigures that get me excited. My minifigure preferences are narrow, and maybe they are becoming more narrow?
Finally, we'll end with a post that literally crashed the site. It was when UofM turned into the hottest news site for Batman v Superman news.
This is actually a pretty boring picture, but people were so excited for BvS. We had no idea the disappointment we were in for – especially me. How dare they cut me out of my scene?!?!
I wish Michigan was still throwing around tax credits. It was pretty fun living next to a movie studio. We got to see lots of cool things; mostly with Transformers and BvS, but it was still cool.