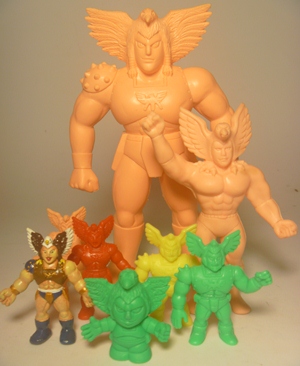 There hasn't been a SUS since the end of June. Time to catch-up.
There is one more post from June. The MMMM #41 snuck in on June 30th. It featured Hawkman (the M.U.S.C.L.E. #50 figure).
I don't remember this write-up from Terry. Rereading it I am shocked he thought the figure was female. If I try really hard, then, I guess, I can kind of see it – but I really have to strain. Maybe it is harder for me because I always liked the #50 figure.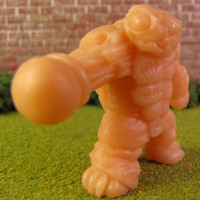 Five years ago, July started on the site with the Mutants from Ironhaus Productions and Luke Harris. This was an underappreciated line of figure in my opinion. I thought the figures were great, but Luke and Jimmy very quickly overshadowed themselves with their next release.
There were five posts before the boys overshadowed themselves: (1) AW #157; (2) an Epilogue; (3) one of the last Holiday posts; (4) MMMM #42; and (5) a BvS update.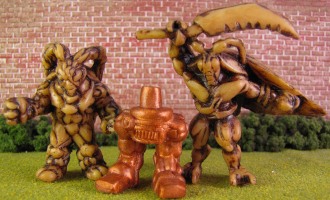 The Infestors are still some of my all-time favorite minifigures. I loved the figures so much that I gave a set away.
The Infestors also remind me of the website stumbling. I bought the next sets, but they didn't post until June 2017. It took three years to post the next reviews. The Infestors mark the start of a decline in my memory.
Regardless, these are some of the best minifigures ever.
AW #158 happened; not much to say.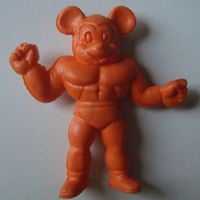 The July 6th Epilogue was interesting to revisit. I don't think I would have the intestinal fortitude to do it again.
The next three posts make me think I was on vacation: (1) M.U.S.C.L.E. Figure #201; (2) MMMM #43; and (3) M.U.S.C.L.E. Figure #200.
I wish I could assign the AW #159 editorial as required reading for all eBay sellers.
Hahahahaha…
I bitched about SDCC five years ago in the Epilogue. I also bitched about it one day ago. I guess I have my answer.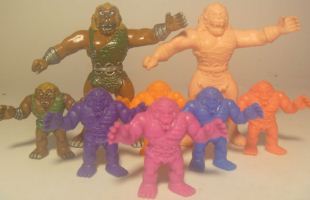 The tiger-centric MMMM #44 was a perfect lead-in for the Beast Man figure from Wolf Voigt and Eric Nilla.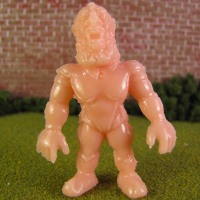 I am 99.99% sure this is the last minifigure Wolf worked on. Unless the Glitter Hippo counts.
AW #160 is all over the place. Did anybody buy that Red #27? I'd love to know if it was an error or torture. Because it comes from Part One; my money is on it being an error.
And did the Tweaks sell? I would guess the answer is, "Yes."
Finally, there is the Epilogue. Turns out I liked the new Wonder Woman and the Veers joke is still funny.