The Kinkeshi Premium figures have been released as complete boxed sets (Volumes 1, 2, 3, 4, 5, 6, 7, 8, 9, 10, and 11). Bandai added to the Kinnikuman Kinkeshi Premium figures by releasing a series of figures in vending machines (Gashapon). The capsule has a checklist and single sculpt. The main Gashapon series has six sculpts in three colors: (1) Flesh; (2) Blue; and (3) Red. Some sets have painted chase-figures. Some of the sculpts are two-piece, which was a trait of some original Kinnikuman figures. The first series, second series, third series, fourth series, fifth series, sixth series, seventh series, eighth series, ninth series, 10th series, 11th series, 12th series, 13th series, and 14th series have already been reviewed.
There are also special "best of" sets. These figures follow the same format, but the colors are Flesh, Green, and Clear. The first and second sets of this special "best of" figures have already been reviewed.
Bandai released yet another special set, "Kinnikuman Wazakeshi Premium." This new set features two-piece combinations of characters. The sets contain five two-piece sets. They only color that is available is the original keshi/M.U.S.C.L.E.-flesh color. The first and second volumes have already been reviewed. The most recent special edition from Bandai does not seem to have an overarching title or brand. The most recent set is simply called, "Clan Forces Gathered."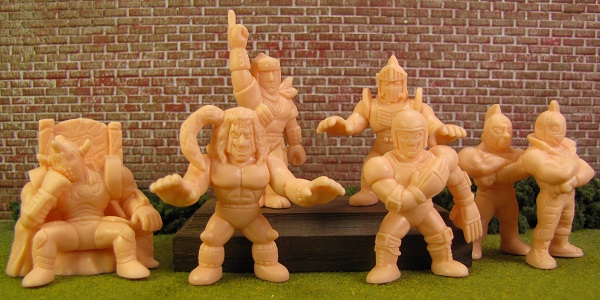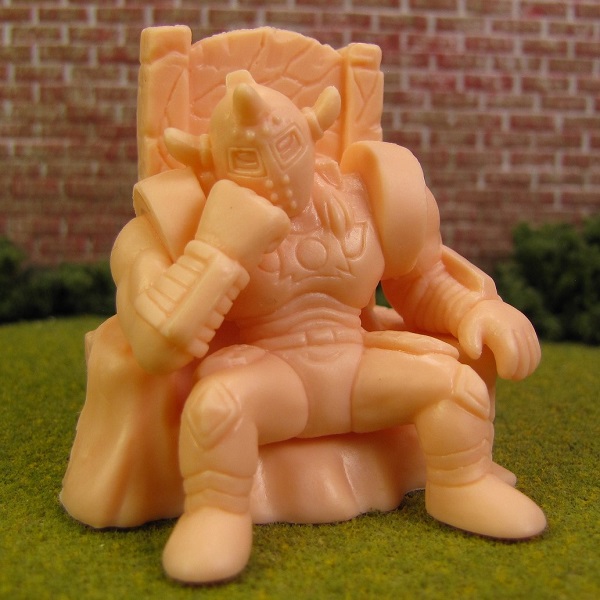 The 50/33/17 rule didn't work for the most recent review. Maybe it only works for the Gashapon sets?
For those that don't know, the 50/33/17 rule suggests that the figures fall into one of three groups: (1) figures I love – 50%; (2) figures I accept – 33%; and (3) figures that confuse me – 17%.
The first figure that I loved was the Akuma Shogun (or his son, or his neighbor – whatever) sitting on the throne. While I was charmed by the silliness of the Clan Forces Gathered set, this figure makes those look like garbage.
The emotive pose blows me away. What I specifically like is that it may emote differently for different people. The character could be bored, tired, angry, frustrated, or confused. People probably see other stuff too. That's what I love about the sculpt.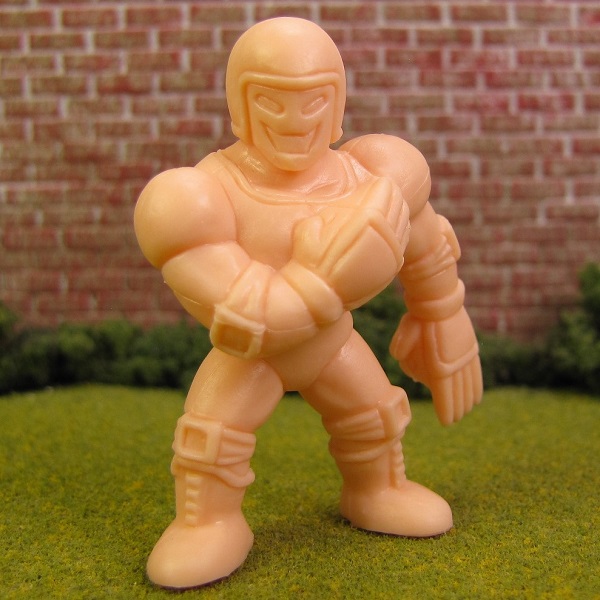 The second figure I loved was the Warsman (the guy to the left). There was repetition with the original Kinnikuman/M.U.S.C.L.E. releases. It is part of the charm. But the repetition must offer something unique and different. I think that's why I didn't love the arms folded set.
This figure is an excellent example of repetition mixed with giving us something new and original too.
I don't know why the figure is posed that way – but I love it. The pose is unexpected. It stokes childhood memories of the #219 figure. I kind of knew what he was doing, but why was he that way specifically?
For the 50/33/17 rule to hold true I need to love one more figure. I do. And the choice may surprise you because I didn't love the arms folded set.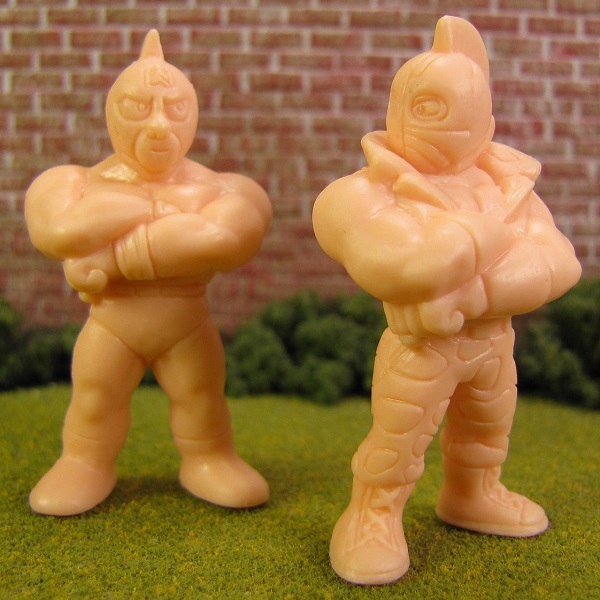 At first glance, I wasn't crazy about more figures with arms folded. But as I wast setting up the figures for their picture I noticed the eyes. They could be lined up perfectly; staring knowingly at each other. That kind of subtle detail can instantly make me love a figure, like Mr. Louseface's butt.
Once I saw that connection the figures suddenly had more energy and life. They suddenly had a Step Brothers vibe.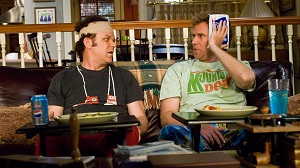 Maybe that's just me.
Adhering to the 50/33/17 rule there are two figures that I accept: Terri-Bull and Robin Mask.
Good sculpts. Neutral poses. Fine. Good.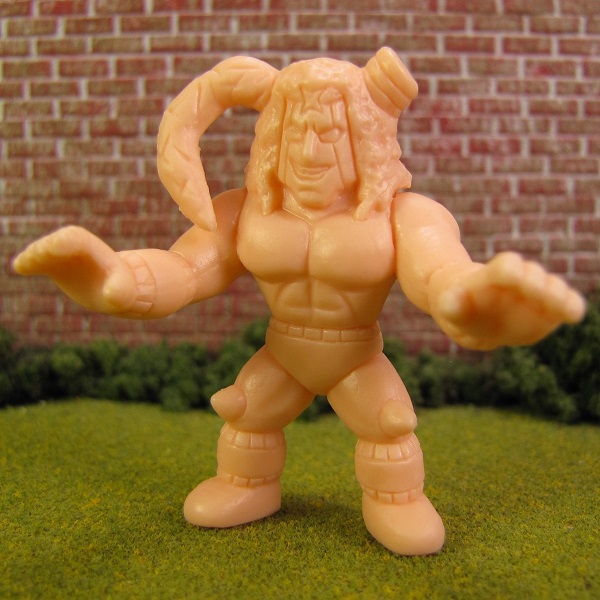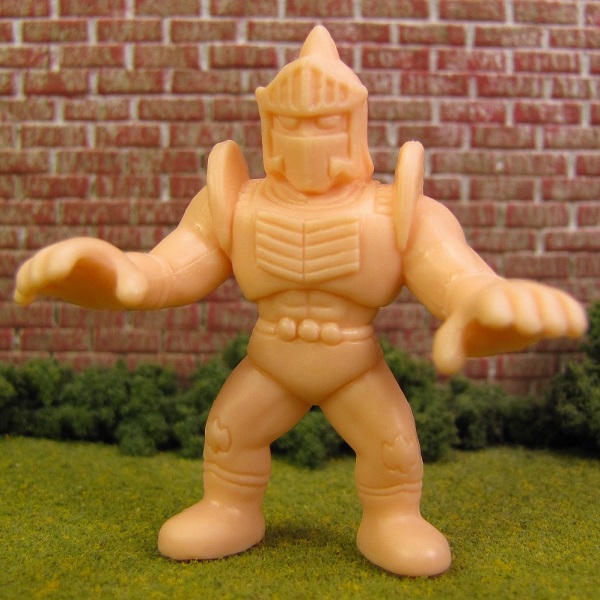 Finally, the figure I accept. Begrudgingly.
Why does Bandai insist on making unnecessary two-piece figures? Why not make this a single piece? Was it too tall for the injection-molding machine?
I don't mind the figure. I might even like it. But I can't get over the arm. It's like a musical ear worm I can't get out of my head.