Has anyone noticed weird spacing on the site? Blame WordPress. I can't figure out why/how extra line breaks are being added. And more more importantly, I can't figure out how to remove them. It is especially frustrating that it is happening to old posts too. Even worse, sometimes the old posts look fine and other times they don't. Yay technology!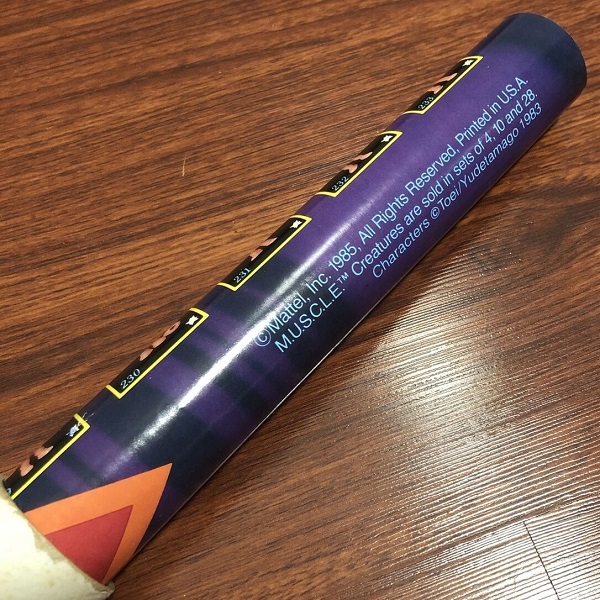 I was half-joking when I said $0.99 listings were the secret handshake of M.U.S.C.L.E. collectors selling stuff on eBay.
It's no longer a joke. It's just a fact.
Let's take a look at this listing. It appears to be a mint poster AND the poster tube. It has BIN of $299.99. Some really great posters (both versions) couldn't sell for $200. And the last poster and tube combo sold for $82.50. That makes a $299.99 BIN tough to swallow.
But something else was weird about this listing. Something felt familiar in a bad way. Then I remembered the 78bird33 name. He had a pretty memorable appearance late last year. This auction suddenly has all kinds of red flags for me.
"You're just saying that so nobody buys it, the price goes down, and then you're going to buy it."
If anybody thinks anything like this, then I feel very, very sad for you. I genuinely hope things get better for you. People want to help you, please let them.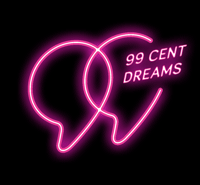 Speaking of better, what new $0.99 listings can we find from healthy M.U.S.C.L.E. collectors?
– The good news: it started at $0.99. The bad news: it's a Salmon #167
– Not really sexy, but it started at $0.99.
– Loved the opening bid price, but hated the description.
Geez, not too many. Thankfully we have viver_28's many $0.99 listings.
The most impressive $0.99 listings come from evelogic with 11 Class A listings. Here they are: Purple #40, Purple #56, Dark Blue #75, Red #108, Red #113, Red #139, Light Blue #157, Green #164, Salmon #165, Salmon #179 (but does anybody care?), and Green #183.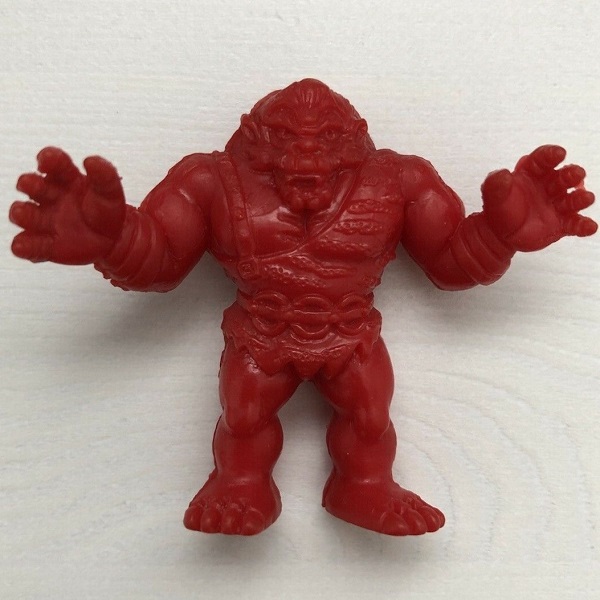 These are going to be very interesting to watch. I will be especially interested in the Red #139. Not because I'm bidding, but because I expect it to be insane.
I haven't chased in many, many years. I won't be chasing this one either. Instead I'll be happy when someone throws a mountain of money at it. Then they won't have to do it next time. I'd say that strategy has worked pretty well for me.
There are two downsides that will come from these auctions. The first will be the spike in idiots like this guy or this guy. Sellers like that have really become the norm, so will we even notice?
The second is wannabe heroes saying things like, "Geez, I hope it is not dyed." Listen closely, these figures are not dyed. One asshole did that. Plus, the seller is a good guy from LRG (I'll let him out himself if he wants.). Plus, I saw the original auction he won these figures from.
If you want to worry about something, then worry about missing the amazing listing he originally picked up. I can admit I might lose a minute or two of sleep over that one. Do you know why it's only a minute or two? Because we'll see the figures again. We always have and we always will.
The $400 28-pack won an incredibly close battle in the previous AOTW Battle of the Champions. I mentioned I would make the winner the sixth Forever Unsold example. That was an easy decision. Then I wondered, "Should I just add all of them?"
That's when I saw this. Because I couldn't find feedback I refuse to believe it. There is no way any bidder, even the world's stupidest bidder, would purchase this item.
We'll just stick to the winner, who has been around a lot longer than I ever realized.
Before we get to the AOTW match-ups, I want to revisit this $0.25 listing last week. I was just curious if it would sell. It did not. The seller did the only logical thing. She raised the price to $2. At first, I thought that kind of thinking certainly deserves an AOTW entry next week. It does not.
I simply want to document this three Flesh figure lot insanity for posterity. Here's how it went: (1) listed and unsold at $0.25; (2) relisted, price increased, and unsold at $2.25; (3) relisted, price reduced, and unsold at $1.00; (4) relisted, price increased again, and unsold at $2.25; (5) price is clearly at it's sweet spot and unsold at $2.25; (5) staying with the winning price and staying unsold at $2.25.
Wow. Just…wow.
With the exception of the red-flag tube and the $0.99 listings, there weren't any eBay listings worth talking about. It's a hot, disgusting mess. But these four combatants rose to the top of that hot, disgusting mess.
We're going to start with a figure that always makes me smile. The AOTW #1 believes they are selling the "#234 Exclusive Ring Figure." Admittedly, it can be difficult to differentiate the #141 from the Ring figure. The best trick is just a measuring tape. OR just know that it's not Red. Real hardcore collectors know the Red #141 is Ultra Rare. 😂
The AOTW #2 is a classic AOTW contestant. They have taken a utterly pedestrian item and affixed an outrageous price. That price is a $225 OPENING BID?!?! They must be charging extra for the included pubes. FYI, the last lone ring documented on this site, that sold, included the box and sold for $43.
We recently saw a sealed board game sell for $15.50. The game was certainly ruined, but the figures had to be fine because M.U.S.C.L.E. figures are nearly indestructible. The AOTW #3 decided on figure should cost more than an entire set sold only three weeks ago.
The AOTW #4 saw "90+" figures (which we all know means like 92) and said, "Yeah, a $250 BIN is the only choice."
Cast your vote (below) and crown the next AOTW Battle of the Champions Winner. Here are the four combatants:
Remember to cast your vote and crown this week's AOTW Winner:
There used to be a long write-up about the first and second ULTIMATE AOTW Battle of the Champions Winners. The 3rd winner has a tiny backstory, which made me think we don't need the full saga anymore.