Posts Tagged Namu Niku

The universe may not want new posts on UofMUSCLE.com, but wants and needs don't always line up. Sorry universe. And what better way to return to the world of M.U.S.C.L.E. toys than with some toys that make it easy and fun to enter the world of M.U.S.C.L.E. toys?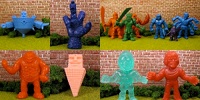 The custom figures examined showcase the stunning influx of talented artists working on custom M.U.S.C.L.E. figures.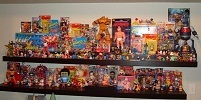 Tyler Larkins, uoozuman on LittleRubberGuys.com, is the next collector spotlighted for Sociology 300. The entire M.U.S.C.L.E. community thanks Tyler for sharing his story!