Archeology 400 – Joe Morrison
Some people define insanity as doing the same thing over and over and expecting different results. Merriam-Webster defines perseverance as a, "continued effort to do or achieve something despite difficulties, failure, or opposition."
It looks like success is the thing that separates insanity from perseverance. It's nice to be persistent.

In October of 2010 Archeology 300 had officially declared the investigation into the history of Mattel's M.U.S.C.L.E. brand to be over. It appeared that an impenetrable impasse had been hit. All of the Mattel and toy-industry contacts had stated that Joe Morrison was the only person that could offer any further insight into M.U.S.C.L.E. toys. Repeated resistance and failure contacting Mr. Morrison had made an interview seem impossible.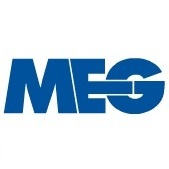 In May of 2011, the University of M.U.S.C.L.E. contacted MEG on a nearly unrelated topic – but still included a mention that it would be wonderful to speak with Mr. Morrison. With the other topic handled, it soon became clear that it would be possible to speak with Joe Morrison.
An appointment was set and suddenly insanity had shifted to perseverance.
The discussion with Joe Morrison was simply without equal. His insight was so invaluable that it is most effective to create two parts of Archeology 400. The first is simply a summary of the interview with Joe Morrison.
The second is the implications of the interview with Joe Morrison. The insight he shared may cause cataclysmic changes to long standing ideas and theories. It is also likely to open the door to entirely new insights regarding M.U.S.C.L.E. and its' history.