Magenta #161 Miracle
story has been told many times by my family and friends. Recently I received a piece of constructive criticism. A storyteller was sharing the miracle and the listener loved the story. But at the end the listener said, "What is a M.U.S.C.L.E. figure?"
The pair came to the UofMUSCLE.com website and couldn't really find a satisfactory answer. Fair enough.
I envisioned this website as a deep dive into the minutia of M.U.S.C.L.E. figures. But new people can't enjoy the minutia is they don't know the answer to, "What is a M.U.S.C.L.E. figure?"
WHAT IS A M.U.S.C.L.E. Figure?
M.U.S.C.L.E. is an approximately 2-inch, unpainted, unarticulated rubber figure from Mattel. It was released as part of Mattel's 1986 and 1987 catalog. The original 1986 release was an eraser-like pink color, often called "Flesh." The Flesh color figures were replaced by color figures (Dark Blue, Light Blue, Green, Red, Salmon, Orange, Magenta, and Purple) for the 1987 release.
The figures were available in 4-packs, 10-packs, and 28-packs. There were two accessories that had exclusives figures: (1) board game; and (2) the wrestling ring.
There are 236 figures in a set of M.U.S.C.L.E. figures and 1,528 Figures in a "Master Set."
There are also some Non-Poster figures that are very uncommon and not considered to be a part of a Master Set. In most cases there are only one known example of each Non-Poster figure.
WHERE DO M.U.S.C.L.E. FIGURES COME FROM?
Japan.
Mattel was looking for the "next Transformers." They wanted a fully formed property, that required minimum work, and selected Kinnikuman. That is why the figures have Y/S*N*T on their backs.
The figures were produced in Japan, by Bandai, and sold by Mattel. It is estimated that 6 million to 300 million M.U.S.C.L.E. figures were produced. Over two years it is possible that anywhere from 12 million to 600 million M.U.S.C.L.E. figures were produced.
HOW MUCH ARE M.U.S.C.L.E. FIGURES WORTH?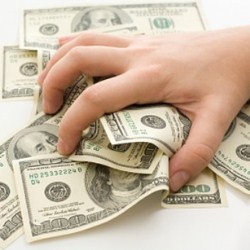 Nothing, don't get excited. You will NOT get rich selling your M.U.S.C.L.E. figures.
You may see outrageous prices on eBay, but that is not what M.U.S.C.L.E. collectors are willing to pay for M.U.S.C.L.E. items. There is a basic Price Guide available on the website which is much more representative of average M.U.S.C.L.E. prices.
Occasionally there will be a figure, lot of figures, or M.U.S.C.L.E. item that will sell for a significant amount of money (e.g., the SGS auction). However, sadly, far too often an otherwise exciting listing is mired in shenanigans.
A good rule for inexperienced buyers and sellers is to ask an expert – specifically one that is not looking to buy your item. Routinely this website receives questions about an item's value. I have never purchased anything from the person asking. If you need any help, and would like to ask a question, then please email UofMUSCLE@gmail.com. You could also ask questions at LittleRubberGuys.com. A great rule help you "stay safe" when trying to learn about M.U.S.C.L.E. prices:
Never trust a person trying to buy your item.
WHAT ELSE IS THERE TO KNOW ABOUT M.U.S.C.L.E. FIGURES?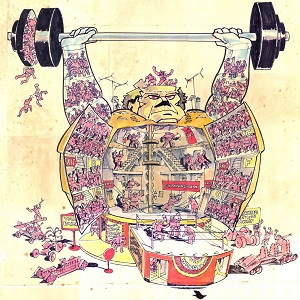 I bought my first M.U.S.C.L.E. figure in probably 1985. I started actively collecting again in 2002. I've spent most of that time trying to understand, and uncover, every bit of M.U.S.C.L.E. minutia. Every time I thought I was done there would be an exciting breakthrough and then another.
I believe there will always be something special to discover about M.U.S.C.L.E. figures. The goal of this website is to help collectors discover all the information they could ever want to know about M.U.S.C.L.E. figures. There isn't a "best" way to start exploring the website, but here are some places that might help you get started:
If there are still unanswered questions, or you need more M.U.S.C.L.E. help, then please email UofMUSCLE@gmail.com.
The