After the most recent eBay Entrepreneur Exchange the subject was upset. I could post the half dozen emails that followed the posting, but they're boring to read and often swerve into personal attacks.
The key takeaway was that they weren't happy about having their emails posted or the picture. They were saying I would be sued. Originally I was threatened for posting copyrighted material and most recently defamation.
I honestly believe I was doing what they wanted. Wasn't I challenged to post about it?


I don't understand what they are actually upset about. They've never had anything I wanted or needed. But even if that was true, I've always been open about auctions I wanted or bought.
This was my most recent message:


This was the response I received: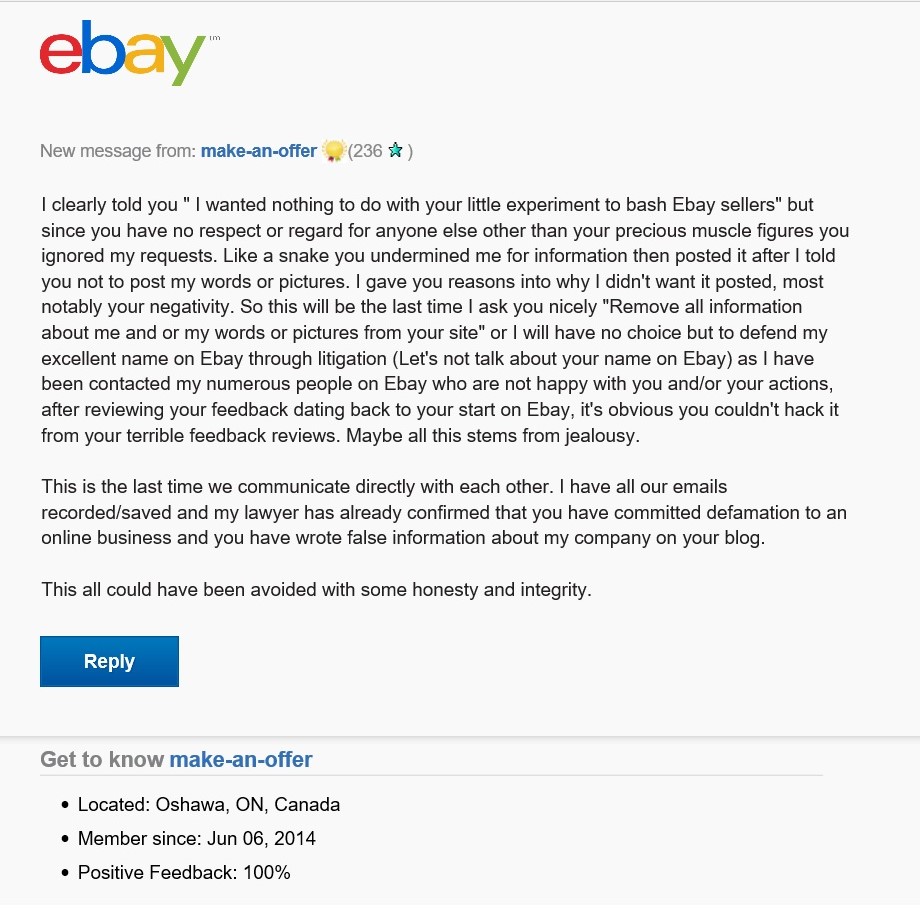 I've been nothing but open and honest. I'm confused.
I went back and re-read everything. I don't think there's anything negative or "bad" said by either of us. I don't think there is anything for either of us to feel bad about saying.
As for my eBay feedback, I'm happy to share that. I'm not sure what that adds to this specific issue. I was certainly never trying to have an eBay business. I cleaned out my basement. Thankfully our friend collected all of my negative feedback to make it easier for me to share.

So, what would you guys do?
I'm open to any advice or suggestions.