Normally an Art 200 review is broken into two parts: (1) subjective; and (2) objective. For this review I'm skipping the subjective portion. I love these figures so much there's no reason to even attempt to be subjective.
I ordered the new Mini Popy Muscle Can from Eric Nilla and Namu Niku. What arrived, seen below, blew my mind.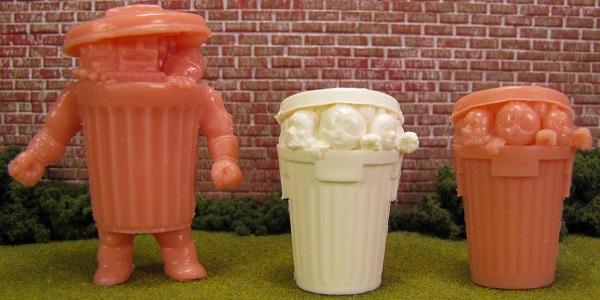 The MUSCLE Thing in Flesh is beautiful.
I loved the sculpt of the figure, but I wasn't in love with the Magenta-like color. I am shocked how much the color of the figure influenced my appreciation of the figure.
As soon as I finished taking the pictures the figure was prominently placed in my M.U.S.C.L.E. cabinet.
I can't remember if I bought a Flesh version or if Eric was overly generous. Either way, I can't say thank you enough. The MUSCLE Thing went from a figure I really like to one of my all-time favorites. I am embarrassed that the color of the figure is so influential, but I can't deny it. If you don't have this figure in your collection, then beg Eric for another casting. It is worth every penny and a MUST for every M.U.S.C.L.E. collector.
Speaking of figures you must own, you can add the Mini Popy Muscle Can to the list.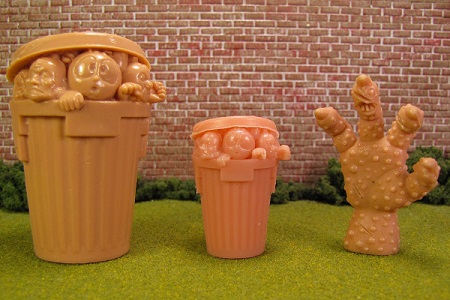 This is a smaller version of the second MUSCLE Can. I don't think I can stop myself from saying, "Good things come in small packages."
I may have felt embarrassed admitting that the color of the MUSCLE Thing influenced my love of the figure. For the Mini Popy Muscle Can I am not shy about saying that "size matters." (Ok, that's the last cliché expression.)
The smaller size really makes the can feel like a M.U.S.C.L.E. figure. The larger cans feel more connected to the 10-pack. This reduced size makes it feel like it could have been on the M.U.S.C.L.E. poster.
The family of M.U.S.C.L.E. 10-pack inspired figures from Eric Nilla and Namu Niku is stunning.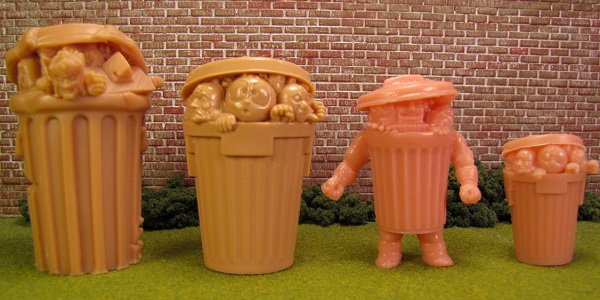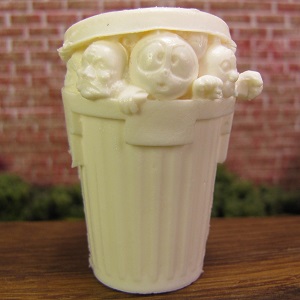 That collection of four figures leaves me nearly speechless. I can say that the figures fill me with M.U.S.C.L.E. happiness. Recently I placed a bid on a Class A figure. It made me sick. These figures provide me all the M.U.S.C.L.E. I need.
Eric also included a white Mini Popy Muscle Can. I didn't like it as much as the Flesh-like version, but my boys liked it better – which surprised me.
You likely already know these artists. But just in case you need to find more information, here are some places to find more information about Eric Nilla:
– Eric Nilla on UofMUSCLE.com
– Eric's Blog
– Eric Nilla on Instagram
– Eric's Store
– Eric Nilla on Facebook
For more information about Namu-Niku check out these links:
– Nama-Niku on UofMUSCLE.com
– Nama-Niku.com
– Nama Niku on Instagram
– Namu Niku on Twitter