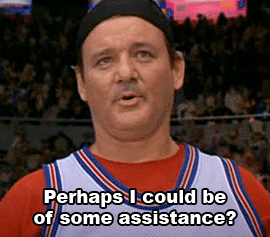 I hate selling on eBay. I won't repeated my numerous rants. However, hate is not the same as unwilling. If there is a good enough reason, then I'm willing to bite the bullet. That reason has finally emerged.
Back in July I started talking to a woman that had found my website. She thought she could help with my Final Four and wanted some advice on some other M.U.S.C.L.E. and 1980's stuff. I thought nothing of it because that's not an unusual email. The results, 99.9999% of the time, are uneventful. This was the 0.0001 time.
Dani's mother-in-law was a collector of many things. As with all of us, life events made it necessary to reduce the vast collection. My father has spent the last year battling cancer. I think I've only mentioned it once before. I mention it again because I've feared dealing with his sports memorabilia. For years I've teased him that he was committing emotional terrorism by not selling off stuff while he was alive. He wants his grandsons to take it. They don't want it. I will be forced to go through it. I will be forced to sell it. It will emotionally wreck me. I genuinely fear it.
I think that's why I bonded with Dani over email. I tried to help her identify, sort, and just be helpful. I found myself thinking, "I hope somebody does this for me one day."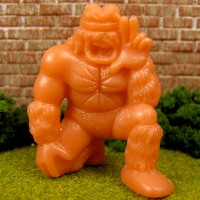 That's when I offered to sell all of her M.U.S.C.L.E. 4-packs. It was easier than trying to teach her how to navigate M.U.S.C.L.E. collectors. I won't be keeping a dime. All of the money will go directly to her. I said we would just repeat the SGS situation. She couldn't say, "no."
Dani trusted a stranger. She sent me the 4-packs. She trusts me to sell them. She trusts me to send her the money. And I will absolutely do my best to exceed her expectations. I know M.U.S.C.L.E. collectors will help.
Frankly, they won't have a choice. Dani's mother-in-law had some awesome stuff. I hypothesize Irene, Dani's MIL, bought the remainder of Woolco's stock. I can't prove them all came from the same case, but some of them had to come from the same case. The color mixture and Parts certainly suggest these were from the same SKU (likely, #2637 because the Pre-Pack probably would have needed to be French-Canadian with any text).
The packs vary widely in condition, but who cares? These 4-packs are amazing for one of two reasons:
They are French-Canadian Color 4-packs. They are the first ones I have ever seen. The only documented French-Canadian 4-packs had been bubble-less cards and this Flesh 4-Pack. I hate using the word 'rare,' but I struggle to fins a better descriptor of a M.U.S.C.L.E. item I have never seen.
The 4-Packs are filled with Class A figures. Just about every pack that has a Class A figure – actually has two of them. That sounds like something out of a collector's dream. I know I've dreamt that scenario.
Below are some of the various Class A 4-packs. I will be listing all of them on eBay. They will all start at $0.99.

If I were seeing this, then my first thought would be asking:
Oh boy, what shenanigans are we going to see?
I will do everything and anything in my power to eliminate them. I will share bidder lists (if necessary), answer every question, and share every auction detail I can with collectors. Some of the listings will be live tonight. They will be featured tomorrow in an Auction Watch.
Plus, we're doing it for Dani and Irene. I just want to help them because I'll need the same help someday. I hope M.U.S.C.L.E. collectors can bring her to tears of happiness.
Oh, and if you're wondering if she helped with the Final Four. Be sure to read the next MMMM.