Posts Tagged #116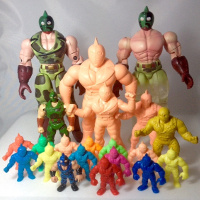 This week Professor Terry has chosen to showcase the Kinnikuman Solider.

This week features some fun, some A's, and some sadness. I guess personal perspective decides how those labels are applied. Except for the A's – there are just five of those.

This week has brought together the perfect storm of auctions. Is it overpayment? Is it reality? Or is it just out of control?