Posts Tagged #222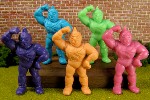 A complete visual archive of M.U.S.C.L.E. figure #222.

Recently on eBay a manufacturing error figure (#222), still within the original 4-pack, was sold for $69.00. The pictures from the auction have been added to the Manufacturing Error Figures write-up.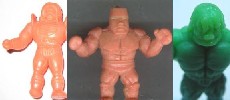 M.U.S.C.L.E. figures were created using an injection molding process. This process reduces cost, increases efficiency, and produces an outstanding final product. However, it is impossible to have a 100% perfect production process. Errors and slight abnormalities will occasionally arise.