Posts Tagged #228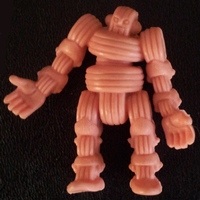 The nice part (if that's the correct thing to say) about taking a break from the website is that I'm overwhelmed with a backlog of emails to organize, respond to, and use. Many collectors have sent in various error figures to add to the archives. There's one more "bigger" update after this "smaller" update.

Matt S., known as Leitmotiv, shared a previously unseen Frankenstein-like Amalgam Figure.

This is the official archive for The University of M.U.S.C.L.E. as it attempts to document a full 233 counterfeit M.U.S.C.L.E. figure collection through the submission of collectors' pictures. The collection is part of Art 100.