Posts Tagged #208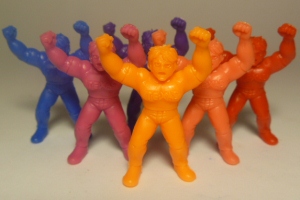 This week people I want to talk a little bit about M.U.S.C.L.E. figure #208, also known as Dickieman or Texas!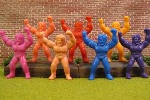 A complete visual archive of M.U.S.C.L.E. figure #208.

These pictures are from the summer of 2009, likely June. My son, about 20 months old, had grabbed some extra figures that had been part of an eBay purchase. My plan to have everything neatly put away before he woke up was spoiled. It was probably the most fun I have ever had with M.U.S.C.L.E. figures.