Posts Tagged Identified Counterfeit Figures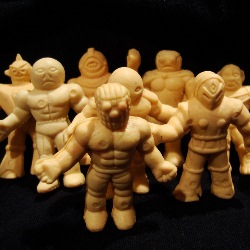 Art 100 focuses on the broad category of counterfeit/bootleg M.U.S.C.L.E. figures. However Art 100 is broken into many subsections and Masquerading "MUSCLE" figures is one of those sections.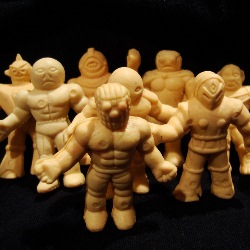 Future Strength figures have largely been referred to as counterfeit or bootleg M.U.S.C.L.E. figures by most M.U.S.C.L.E. collectors. In reality, Future Strength figures are a unique type of "counterfeit" figure – they are Masquerading MUSCLE's.

Previously, the only documented Future Strength figures had been M.U.S.C.L.E.-like Flesh color. One of the best experts in counterfeit M.U.S.C.L.E. figures discovered two amazing figures.