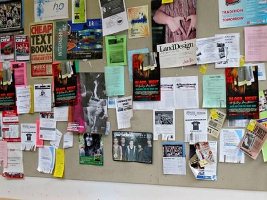 Only about seven days left with our world famous eBay asshole of the week and his, now, $19.95 empty, broken 10-pack can:
– noble_destro and his 10-pack can.
– If you liked that crazy Hot Wheel video, then please send $1 to www.hopeforgabe.org.
– This would not be well received at my office.
– 115 figures…plus 12 bonus figures for the highest bidder? What?
– Every time I see an auction with a 10-pack can, it makes me smile.
– These auctions make me sick.
– Rare = Awesome. Right?
– As of writing this, this lot is a total steal for 200 figures.
– This might be an even better deal (as of this moment).
– Dumb auction title, dumb auction description – but a fair price for a fodder lot.
– I'm stunned this doesn't have a bid yet – honesty, I'm stunned.
– $10 for 62 figures – which includes custom fodder, bootlegs and more. I like it.
– $50 for this lot? I wouldn't pay $18.
– "Claw Auction" or "20 figure lot"?
– I'm not a fan of buying full sets, but that auction description makes me VERY nervous!
– Three MUSCLEMANIA figures + M.U.S.C.L.E. figures = Fun Lot
– The best part of these 38 figures? The two bootleg figures.
– Ignoring the price, is this the weakest group of over 100 figures?
– $20 with free shipping. Seems more like a final price for 45 Flesh figures.
The Epilogue has slowly become a fully narcissistically driven feature of the UofM website. I wish I could say it was going to return to it's attempted neutrality, but this is far more fun – but I do promise to try and contain it within the Epilogue.
Having said that, the picture of the week was really easy for me. I received a tidal wave of MUSCLEMANIA 4-packs. It felt like unpacking the Dead Sea Scrolls or the Rosetta Stone. I figured I'd be able to rip open a few of them, but once I had them in my possession it seemed…irresponsible. Thankfully one of the 4-packs had completely been ripped from its card. It's the first time I have seen the full 4-pack card with 100% clarity.
The front of the MUSCLEMANIA 4-pack is stunning. I can't wait to properly scan it and share it with everyone. I can't wait to share all the details of these 4-packs.
I'm not 100% sure, but there might also be a 25th figure.
I don't know how many of you have ever heard of Ray and Pete. I first heard them on a local radio show in about 1994. My friends and I were quickly obsessed. But like most things it soon faded into the background tapestry of our lives.
Then, fairly recently, I heard they were making some kind of Ray and Pete documentary. The video below is the official trailer and I am dying to see the movie!